How pet brand Brutus Broth enlists canine influencers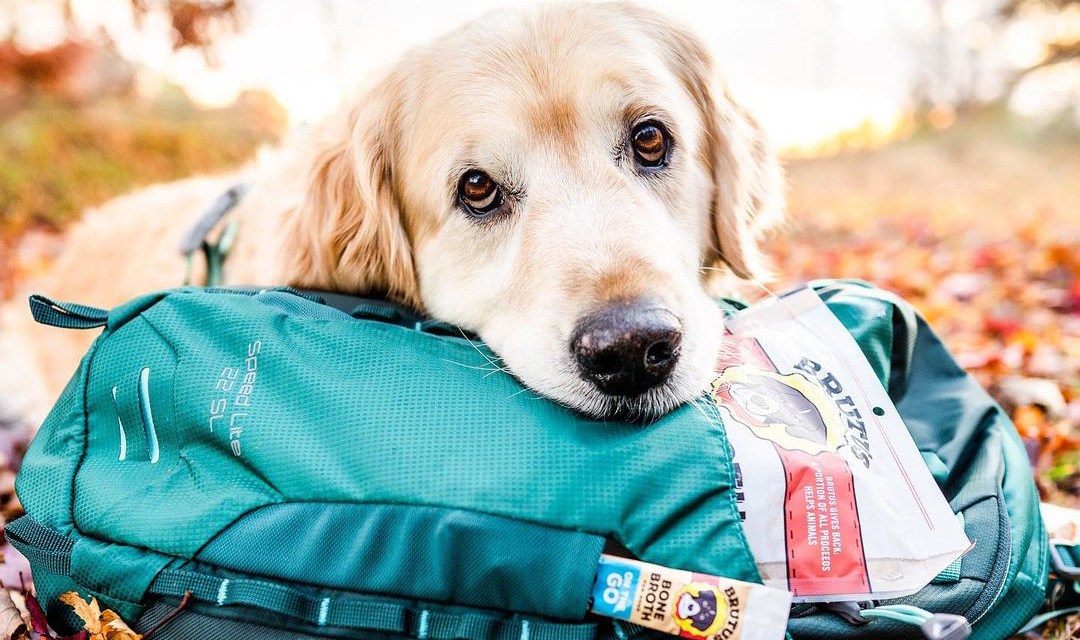 Brutus Broth
Like many brands attempting to drive sales and build a following, Brutus Broth has also partnered with influencers, albeit the furry kind.
The dog food brand has partnered with pet influencers like Haddie the Pirate Dog, Dachshunds Of NYC and Dogumentary of Jake, all of whom boast thousands of followers on Instagram. 
Brutus Broth, which specializes in bone broth for dogs, began tapping online pet personalities early on after learning firsthand how tight-knit local dog communities can be. The founders of Brutus Broth, sisters Kim Hehir and Sue Delegan, started the company after pet owners they knew kept asking about their personal bone broth recipe. Now the company utilizes influencer partnerships to educate potential customers about the brand and potentially drive sales. 
"There's a big learning curve for our brand," said Hehir, co-founder and president of Brutus Broth. "It was important for us to get our product into the hands of the consumers and have their pets try the product and see what kind of health benefits they saw from the product."
Launched in 2018, Brutus Broth is now available in over 5,000 stores — including Petco, Harris Teeter and Safeway — selling flavors like chicken, beef and pork. Hehir said the company's sales figure in 2021 was slightly below its goal of $5 million but experienced an over 300% sales growth from the previous year. With the company's social strategy to grow awareness and trial rates, Brutus Broth is on track to double its sales this year.
Pet influencers have been an effective way for Brutus Broth to drive sell-through in physical stores, Hehir said. For instance, on Jackson the Malamute's post about Brutus Broth, Target is also tagged in it because it's one of the stores the product is sold in. 
Additionally, teaming up with these canine content creators gives Brutus Broth access to the owners' circle of pet parents, many of whom share and receive tips among themselves. With this in mind, Brutus Broth has hosted Yappy Hours, where pet influencers and other dogs can attend. For one event this week, Brutus Broth partnered with Kansas City Chiefs defensive tackle and dog owner Derrick Nnadi for a meet and greet.    
In total, the company works with at least a dozen pet influencers. Brutus Broth also parters with human personalities like dog trainer James Craigmyle. In 2018, Brutus Broth also inked a partnership with Project K9 Hero, a non-profit organization supporting retired military and police dogs. 
Brutus Broth partners with content creators for affiliate marketing opportunities among other marketing campaigns. For Pet Month this May, for example, the company teamed up with Haddie the Pirate Dog for a giveaway. The winner will receive a $100 Target gift card and a Brutus Broth package.
"In our world, we think of influencers as people who have meaningful touch-points with people who are dog owners," Hehir said. "It's about getting different types of people and getting different types of content as well."
Robert Stern, CEO and founder of consulting firm The Social Leader, said that the pet influencer space has grown a sizable amount over the years. Collaborating with pet influencers can be attractive for brands because animals, "especially the cute, furry kind," drive a lot of engagement and reactions. "Those followers are following them because of the warmth and the emotion attached to that pet," he said. 
The pet category itself experienced tremendous growth over the course of the pandemic as pet ownership rose. A 2021-2022 study from the American Pet Products Association indicates that 35% of pet owners spent more on their pet or pet supplies in the last year.   
Other brands, even those outside the pet category, are getting in on pet influencer partnerships too. For example, Doug The Pug, who has 3.8 million followers on Instagram, has posted an ad for veggie food brand Caulipower. Jax, a siberian husky with over 147,000 followers on Instagram, has posted ads for dog camera brand Furbo.
When looking for a potential pet influencer to partner with, Brutus Broth's Hehir said the company typically looks for accounts with over 1,000 followers. However, the company does evaluate potential partnerships on a case-by-case basis. Hehir said the company prefers to team up with smaller creators with an engaged following who can talk about the brand more authentically. 
Hehir said the company plans to continue growing its brand awareness as well as its store count. Additionally, the brand plans to launch new products over the coming months including a vegan superfood broth.
"I think people are going to be less and less influenced by the social media posts because of the lack of authenticity that's out there," Hehir said. "Influencers could be someone who runs an animal shelter, it could be a veterinarian, it could be a dog trainer or dog walker. It could take different forms."