'I'm a stores guy by trade': Designer Brands' Roger Rawlins on the shoe retailer's digital future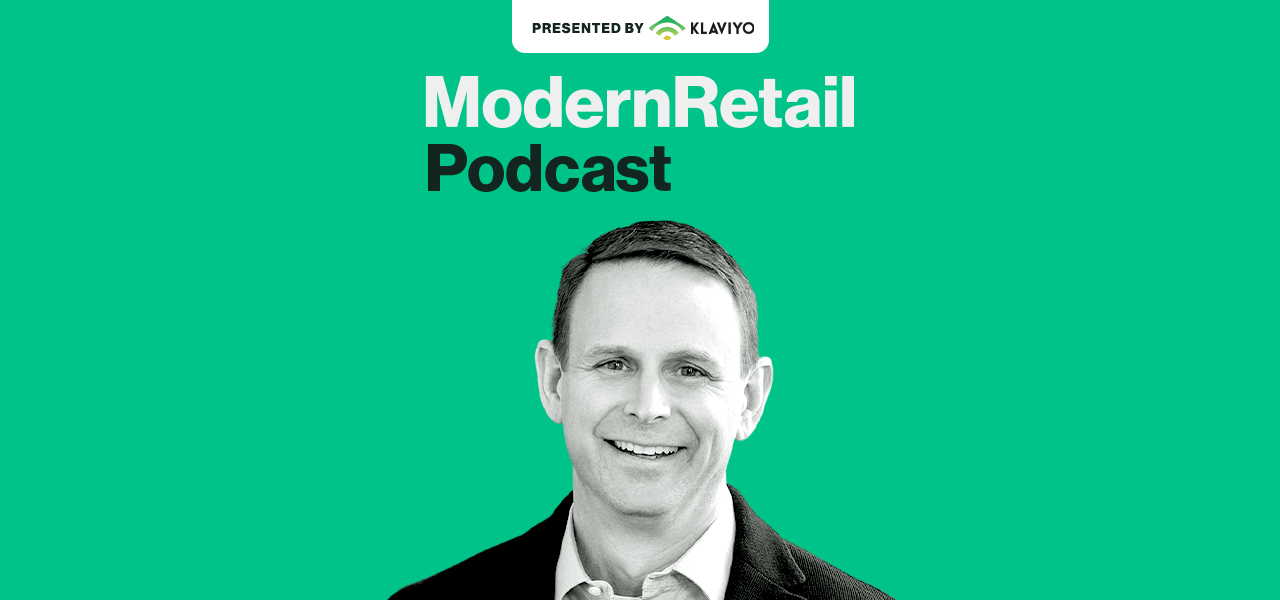 Subscribe: Apple Podcasts | Stitcher | Google Play | Spotify | RSS
Designer Brands Inc., parent company of DSW, has been trying to prove itself to be a bonafide digital retailer.
This past quarter cemented that the current strategy may be working. After a year of losses due to the pandemic, Designer Brands swung to a profit in the first quarter of this year hitting $703.2 million in revenue. "We were really just trying to manage what was there until we could get our arms around how long this thing was going to last," CEO Roger Rawlins said on the Modern Retail Podcast, describing the initial days of the pandemic. "That was by far the biggest and most disruptive thing that we had to deal with."
But now, according to Rawlins, things are looking up. After furloughing 85% of the workforce, "we were able to bring folks back," he said, "and [we were] really proud of how we made it through."
Rawlins joined the podcast this week and spoke about how he's been leading the company. He has been at Designer Brands for 15 years — and helped bring the company online. This was a behemoth task; "I'm a stores guy by trade, even though I ran dot com," he said.
But that work over the last decade-plus, according to Rawlins, has helped make a robust online strategy. Designer Brands, for example, doesn't rely predominately on warehouses and uses most of its stores for fulfillment. Last quarter, nearly 70% of its inventory was fulfilled from a store.
What's more, Rawlins worked to make it so that store associates weren't focused only on in-store sales. "We gave stores credit for all of the dot com demand they fulfilled," he said. The idea, he explained, was so that "they could see the benefit of engaging in an omnichannel way." That program helped the company throughout the pandemic. "[We saw] store associates posting on LinkedIn and Instagram and Facebook," he said. That drove significant volume "by just fulfilling that digital demand," he went on.
It was those kinds of programs over the last year, Rawlins said, that "really did save our fannies as an organization."
Here are a few highlights from the conversation, which have been lightly edited for clarity.
On using Designer's own real estate for digital fulfillment
"We have this thing called Designer Shoe Warehouse — it has warehouse in the title, it has all of this inventory. We could go invest in a lot of large distribution centers across the country. But the reality is, at that time, we had a couple hundred physical locations that were being underutilized. And we said 'how could we leverage those locations in a way that would allow us to offer our customer a product or a delivery that would be faster than others?' And that's the approach we took. And, during the first quarter roughly 60%-70% of all of our digital demand was fulfilled from what we call a customer facing warehouse. That's a huge competitive advantage for us now."
Why the company is focused on hiring digital talent
"As the CEO, the recognition [was] that the approach we were taking was still very dated — in that it was more of a store lens, rather than a consumer lens. We did amazing things to evolve from store business… but we really hadn't added talent in our organization in a meaningful way that did not have a history of being a store person. We've added in the last year several leaders in our organization that come more from a digital background. And the learnings we're getting from that are amazing."
Focusing on the customer's needs
"We're going to be doing [new programs] to evolve the customer experience — [based on] things we've learned through this pandemic of how the consumer is behaving differently. The fact that they are demanding more athleisure goods, we don't think that's going to shift back in a huge way from where it was. The consumer is demanding brands at levels they've never demanded before. So we shifted our assortment to lean into the top 50 brands. Historically, we've carried 700-800 brands at a time, we now have our top 50 account for about 80% of our sales. By narrowing the assortment — being able to go deeper — gives us the opportunity to do different things for our customer."