Podcasts
// January 23, 2020 ■ 4 min read
Iris Nova founder Zak Normandin: Being on Amazon is a defense strategy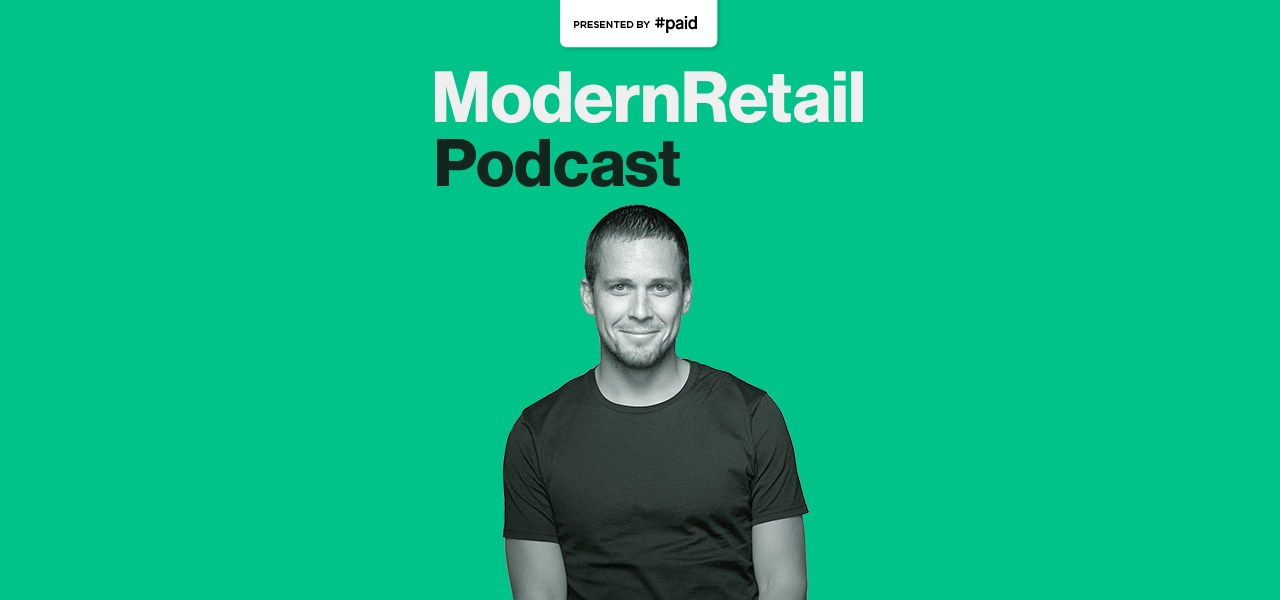 Subscribe: Apple Podcasts | Stitcher | Google Play | Spotify | RSS
Iris Nova founder Zak Normandin is betting on a suite of "no or low" sugar drinks — sparkling teas, seltzers and lemon juices — and on a new way to sell them.
"Every brand has a phone number," Normandin explained on the Modern Retail Podcast. "When you want to place an order for a product you just pull out your phone, you text the brand directly."
His lemonade brand, Dirty Lemon, has sold more than 2 million bottles since its founding in 2015, and per Forbes, 90% of those sales happened via text. And Iris Nova now is growing more, thanks to a cash injection of $15 million from Coca-Cola — to whom, he said, he's open to selling to. "I think that that's probably the best path forward for us unless we can get to a place where, very quickly, where the company is profitable," Normandin said.
Normandin called his research into the Asian market "inspiration" for the text message payment system. "I found that in Asia it was probably the most exciting, just the speed at which the market is moving is much different than here in the States," Normandin said.
He talked about the fading clout of influencers, the tough path forward for direct-to-consumer companies and the value of text robots (even if none has passed the Turing test) on this week's episode.
Here are a few highlights from the conversation, lightly edited for clarity.
DTC is getting tougher
"The irony is it's almost impossible to be exclusively direct-to-consumer, now you actually need retail to grow a brand. Consumers have changed, the market's extremely competitive now. The cost to acquire customers online is unsustainable for a lot of companies. So we've learned to actually do retail in our own way now and actually use retail to our advantage, but I didn't have that perspective when I first started in the industry. It was just: 'The only way to get to consumers is to sell to retailers'."
Influencers are over
"Gone is the time where consumers are excited by what their favorite influencer is using on a regular basis. No one cares anymore. I think we've been so destimulated by the marketing and the advertising that we've been inundated with over the last two or three years that people just really want to make decisions now about things that they like. They have to enjoy a product, it has to relate to them. They don't want to be forced products. And that's what we're learning; building a brand in this current market is much more of a long tail type of process than in the past where you could just scale super fast."
Taking a cue from the Asian market
"There were a few different options available to us. We could have set up a Shopify site, we could have built an app and then had the product available exclusively through the app. And then I really started researching all the different ways consumers were interacting with brands globally. And I found that in Asia it was probably the most exciting, just the speed at which the market is moving is much different than here in the States. That was really the inspiration for a payment platform we ended up developing where you can order any of our products now at any time all over text message. Every brand has a phone number. When you want to place an order for a product you just pull out your phone, you text the brand directly, you can ask questions about the product, you can check on an order, or you can place a new order. All of the customer data is shared across all the brands in the portfolio."
Amazon dominates, but doesn't command loyalty
"The reason we're even on Amazon is because there were people that were knocking off the product, so it is defensive. They were marketing Dirty Lemon that wasn't Dirty Lemon — basically trying to upsell consumers [by] buying it from us and then reselling it on Amazon. We had the products on there just to secure our spot on Amazon. I feel really strongly about this: I do not think consumers have loyalty to Amazon. I think they just enjoy the convenience of Amazon, but I don't think anyone really self-identifies as being an Amazon consumer. And I think that's a void in the market that can be filled by other companies looking to provide that same quality experience but do it with real brand loyalty tied to it."