'It's all about walking the walk': Reformation's Hali Borenstein on the clothing brand's next moves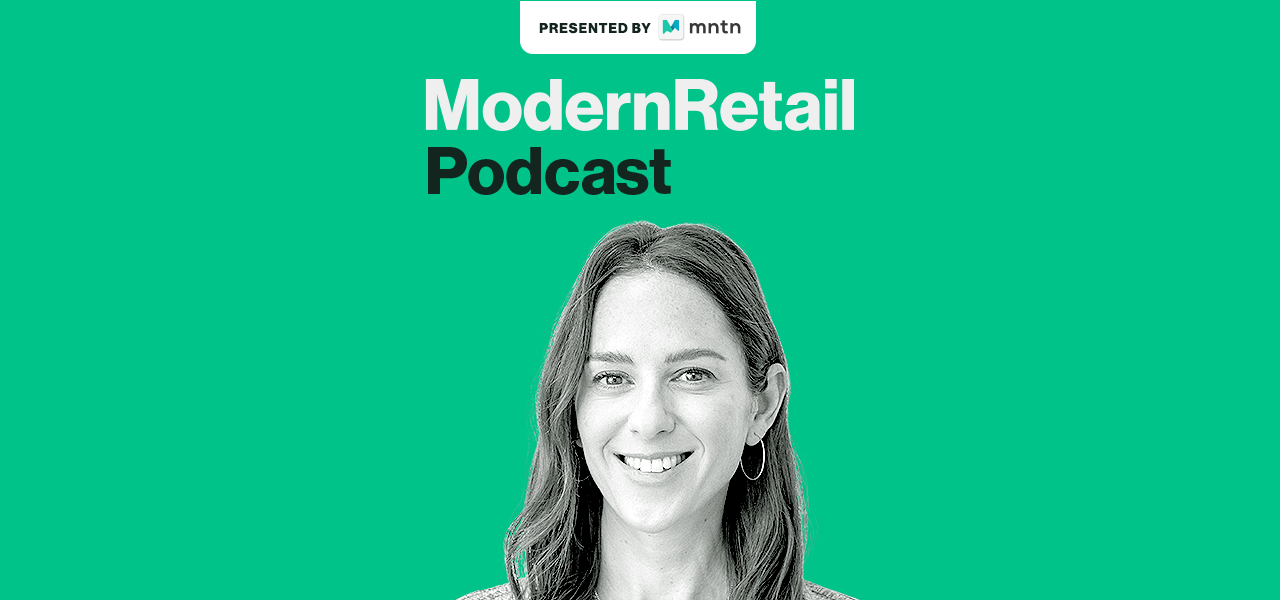 Subscribe: Apple Podcasts | Stitcher | Google Play | Spotify | RSS
It's been a turbulent few years for Reformation, but the women's clothing and accessory brand is forging ahead.
According to CEO Hali Borenstein, the focus now is on building trust both with customers and employees. "It is all about walking the walk," she said on the Modern Retail Podcast.
Borenstein became Reformation's chief executive in 2020 when its founder and then-CEO Yael Aflalo stepped down after a former employee's social media post went viral that alleged unfair treatment of non-white employees and micro-aggressions such as being passed over for promotions in favor of white counterparts. (An external review of the allegations by a law firm published five months later asserted Reformation's workplace to be "not racist".) At the time, Borenstein was president and vp of merchandizing. "I think that the summer of 2020 really shined light on the fact that we did not have enough focus on our internal people," said Borenstein.
Now, she said, she's looking toward the future. "My focus has really been not just on the growth of the business, but making sure that our team everyday feels like they are heard and valued," she said.
Reformation focuses a great deal on transparency and sustainability. According to Borenstein, one of her most important moves as CEO was being open and honest about all parts of the business. "Not every decision is an easy decision," she said. "But I will share with you why I made a decision and why the leadership team is thinking about something in a certain way."
Growth is another a big focus for the brand. The company currently has about 25 locations globally — and has plans to open more over the next year. "We really believe in having more stores," Borenstein said. "And then, within our store experience, we also want to continue to innovate on it so that we're really building the best experience possible."
While 93% of Reformation's business is direct-to-consumer, the brand does have a few wholesale partnerships with retailers like Nordstrom. But, according to Borenstein, "we use them for strategic purposes — mostly [building] brand awareness."
Here are a few highlights from the conversation, which have been lightly edited for clarity.
Reformation's evolving business model
"We're predominantly a direct-to-consumer business — 93% of our business is still direct-to-consumer. We actually started in retail, we had three stores. And that's something that people don't necessarily realize about Reformation. E-commerce came after that. When e-comm was kind of starting to surge and people were really moving online for their purchasing, we chased building a website and really figuring out our strategy… We did not introduce wholesale and partnerships until 2018. And today, we have a handful [of wholesale partnerships]. We use them for really strategic reasons — mostly brand awareness, and really helping to expand our reach to new markets and consumers. But it is not the biggest portion of our business by design. We really believe that direct relationship with the customer — that immediate feedback loop — that's super critical in what we do in enabling our speed and enabling our ultimate assortment planning."
A focus on people and culture
"Reformation did a lot of things well throughout its time. But it was certainly an organization that had made mistakes along the way. I think that the summer of 2020 really shined light on the fact that we did not have enough focus on our internal people — our people strategy — and how we support our teams, especially as we are growing so rapidly with so many new locations and stores. We have a lot of work to do. And we've been very focused on that since. And so my role, coming into CEO — which was a really tough way to start — my focus has really been not just on the growth of the business, but making sure that our team everyday feels like they are heard and valued at Reformation. And, that they have a real opportunity to thrive."
'Walking the walk'
"It is all about walking the walk. I think a lot of the frustration and the anger that we all felt was there wasn't enough action. My commitment to the team at that time was [to say] work with me — let's see how we do this together and watch: watch the effort, watch the impact. I think we've been really focused on, one, transparency and communication. Not every decision is an easy decision, especially when you're in [the midst of] Covid and the business is down. But I will share with you why I made a decision and why the leadership team is thinking about something in a certain way. And hopefully being on that transparency of the why can really help to ensure that there's alignment and trust that's being rebuilt. Because, we had to rebuild trust, for sure. And then the second thing is just accountability. One of our values as an organization is: own it. There are times when things will not go perfect. There are times when we didn't hit our sustainability goals, or we had major concerns and we only addressed some of it — or whatever it may be. I think about our sustainability report; every quarter…we report our impact, our sustainability report. And I think that transparency and that accountability that we offer — of what went well, and what didn't — is really critical to our team and to our customer. And we've built a lot of trust because of that."