King David Taco's Liz Solomon Dwyer on growing a cult New York food brand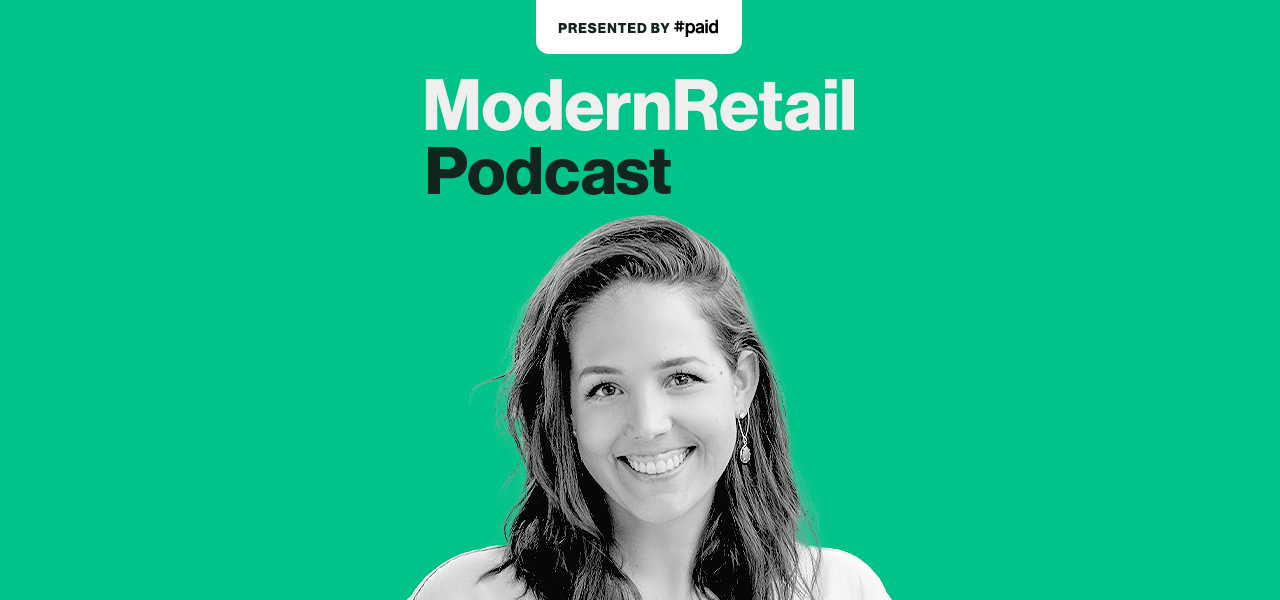 Subscribe: Apple Podcasts • Stitcher • Google Play • Spotify
King David Tacos began as a Brooklyn-based taco cart and has expanded to dozens of locations, and has big expansion ambitions beyond New York City.
According to founder and CEO Liz Solomon Dwyer, this is thanks to its persistent branding and ability to grow a rapt customer base. She joined this week's Modern Retail Podcast and spoke about the company's growth and ambitions.
King David began in 2016 after Solomon Dwyer quit her job in advertising and made the bold move to go into the food business. She grew up in Texas and believed there to be a big hole in the breakfast taco market in New York.
As she described, her father told her that she should open a taco stand in Times Square. "I thought that was an absurd idea," she said. Her father's response was that "it's just weird that they're not there. And it seems like so perfect for the New York morning."
The idea stuck with her. It first began as a catering company, and then started an outdoor cart. Today, King David Tacos is available in over 60 retail locations, its own brick-and-mortar restaurant and even in the hot bar section of select Whole Foods locations.
The most important aspect to get right, according to Solomon Dwyer, was the branding. Tex Mex food, she realized, had never quite made it in New York City — and that's likely because of the way the restaurants messaged themselves.
"I feel like part of the reason that breakfast tacos had struggled to take hold here was because everything was all Texas-theme, Southern-themed," she said "It's theme-y theme-y, gimmick gimmick." And for her, she wanted King David's to be more authentic. It helped, of course, that she had advertising experience in her back pocket.
With this playbook, business is quickly picking up — though Solomon Dwyer is still figuring out ways to evolve the overall model. For example, the tacos are now available in Whole Foods's hot bar, and she is trying to figure out a way to make her products stand out in a usually un-branded section of the store. "It's been a challenge," she said.
But she does have one important piece of advice for people trying to learn the ropes; the most important way to build a business like hers is to become a cult. "The way you sell a lot of tacos is you become a destination," she said.
Here are a few highlights from the conversation, which have been lightly edited for clarity.
On building an authentic brand
"We had to build the brand before even the carts. A lot of this was me looking at like ways that Tex Mex had been attempted and failed, and a lot of this was also wanting to make sure that I was building a business and a company and a brand that had longevity. And [a brand] that had purpose and meaning and was authentic — which I think is a little bit of a trap of a word, but authentic to me. I feel like part of the reason that breakfast tacos had struggled to take hold here was because everything was all Texas-theme, Southern-themed, it's like gimmick gimmick. And so I was like, we can't be a gimmick. We can't be the caricature of what people think Texas is."
Customer service is key
"The brand was very important. I think our voice definitely lends itself to [our branding] and even just our level of customer service. We tend to be very transparent and honest and open with our customers. I have relationships with customers from five, six years ago that still order catering… We have very personal relationships with our customers, I think partially because our brand is personal. And so I do think [the branding] played a role in it. I think people feel connected. I think they're not intimidated by our brand. It doesn't seem too haughty, trendy. They can easily connect with it. Whether you're a parent with kids or you're a cool person and Brooklyn… Yeah, I think the brand building was important. But I think more than anything, for us, it was the product and the scarcity of our product."
The challenges of new retail formats
"It has been a challenge to get the right signage [at Whole Foods], and things like that. People are smart, and they find the tacos and they have found them. But I'd be lying if I said I think the program is currently the best it can be… I think it's been a challenge because it is an unbranded area, and it's an area that's kind of like overlooked. I think we're trying to figure out ways to tie it in better to the flow of the store, whether that's putting in in-store carts that are manned (or woman-ed). And that can help give the brand a little bit of a presence."