Podcasts
// October 8, 2020 ■ 3 min read
Mattel COO Richard Dickson on entertaining young consumers everywhere they are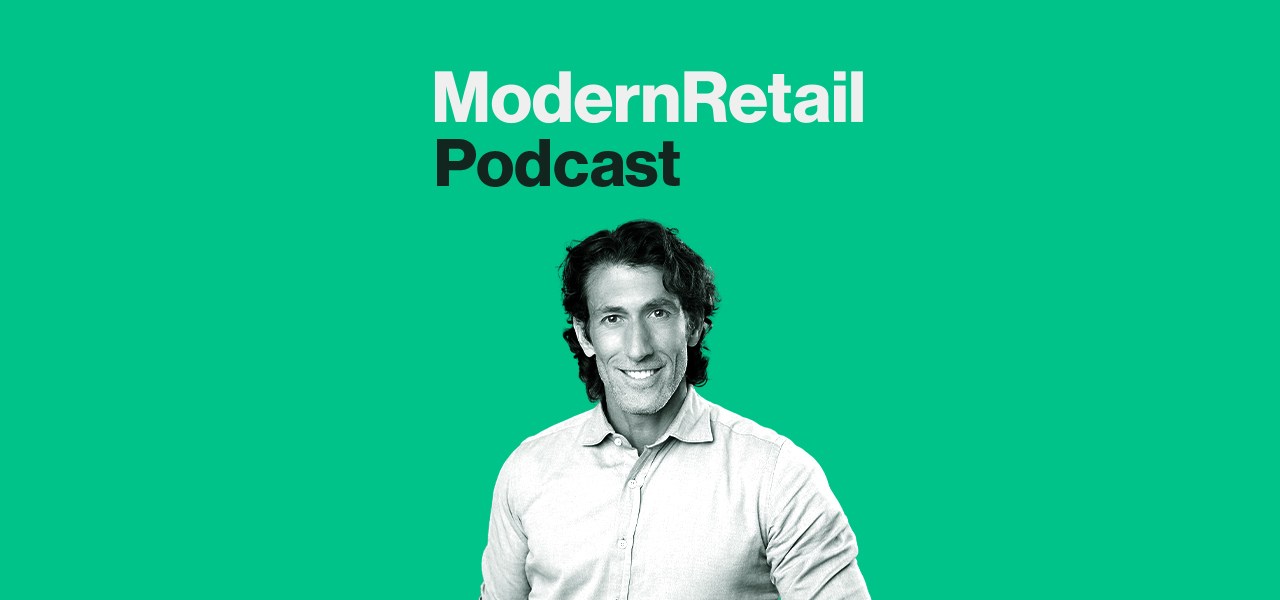 Subscribe: Apple Podcasts | Stitcher | Google Play | Spotify | RSS
Barbie is Mattel's most iconic brand, but the toy company has more than 400 others that CEO and president Richard Dickson is, in his own words, looking to revive.
In an age where smartphones and games like Fortnite present stiff competition for analog toys, Dickson says the company needs to create media everywhere it can.
"Continuing to be where our consumers are means, today, being everywhere," Dickson said on the Modern Retail Podcast. Mattel is producing short videos for YouTube, on its own and via collaborations with influencers. It also has a show on Netflix, and last year announced 22 animated and live-action TV programs last year.
The likes of Nickelodeon are still huge for Mattel to reach young consumers, but YouTube Kids is the biggest growth spot, Dickson said. "I would call YouTube the one that has accelerated the most in the last several years."
Mattel also recently launched a DTC platform named after the company's original name, Mattel Creations. This program will feature special edition Mattel collectibles — aimed at a more adult audience. The hope is to figure out more ways to tap into direct sales (though Dickson is quick to note that Mattel loves all of its retail partners).
Here are a few highlights from the conversation, which have been lightly edited for clarity.
YouTube is the place to be
"YouTube [Kids] has proven to be a hugely important channel for us. Obviously it continues to grow and accelerate for both short-form content, long-form content, in various different ways that we partner with influencers that have their own channels. We developed Hot Wheels to be the number one toy channel for boys through the work that we've done creating content on YouTube. All of our brands have incredible presence. That being said, Nickelodeon is still very viable and has some great content. Theatricals, while we're not going to movies right now, starts to translate into online events. And digital gaming is a new form of content. Hot Wheels is integrated into some of the coolest digital racing games out there. So when you think about it, we're looking everywhere our consumers are, but I would call YouTube the one that has accelerated the most in the last several years."
Going DTC
"We're really excited to launch a new DTC brand called Mattel Creations, which is the first time that we're aggregating some of the exciting collectible or adult-driven opportunities for Mattel. Our brands are a canvas for collaborations to be had. And this will be the first time we're introducing it in a meaningful way to drive commerce and content on a digital platform called Mattel Creations, which is the original name of the company. That will represent a really exciting part of the next chapter of growth for us. We have over 400 brands at Mattel. That means we've touched a lot of people's lives for 75 years. When we offer the keys to come into the castle here and explore with collaborators what brand they would like to work with, you can imagine. These are brands that have emotional connection to some of the most famous and recognized pop culture curators of our time. We've partnered with the likes of Travis Scott and Hot Wheels recently. Kylie Jenner partnered with Uno."
Creating both short-form and long-form content
"Throughout all of these changes, Mattel has been on the forefront of taking risk. Ultimately, continuing to be where our consumers are means, today, being everywhere — recognizing that our brands need to be on all platforms that are relevant to our consumers. Short-form content on YouTube. Building story-telling in long-form content, having shows on Netflix and movies. Digital gaming. Various other ways that we become part of our consumers' lives in an authentic way that ultimately drives our business. All of this continues to evolve, and certainly the last six months have really changed our perspective as more and more parents and kids stay at home, as parents need tools to help their kids stay occupied, as parents value play more and more from a developmental perspective."