Nearly a billion-dollar brand, Athleta is ramping up its marketing spending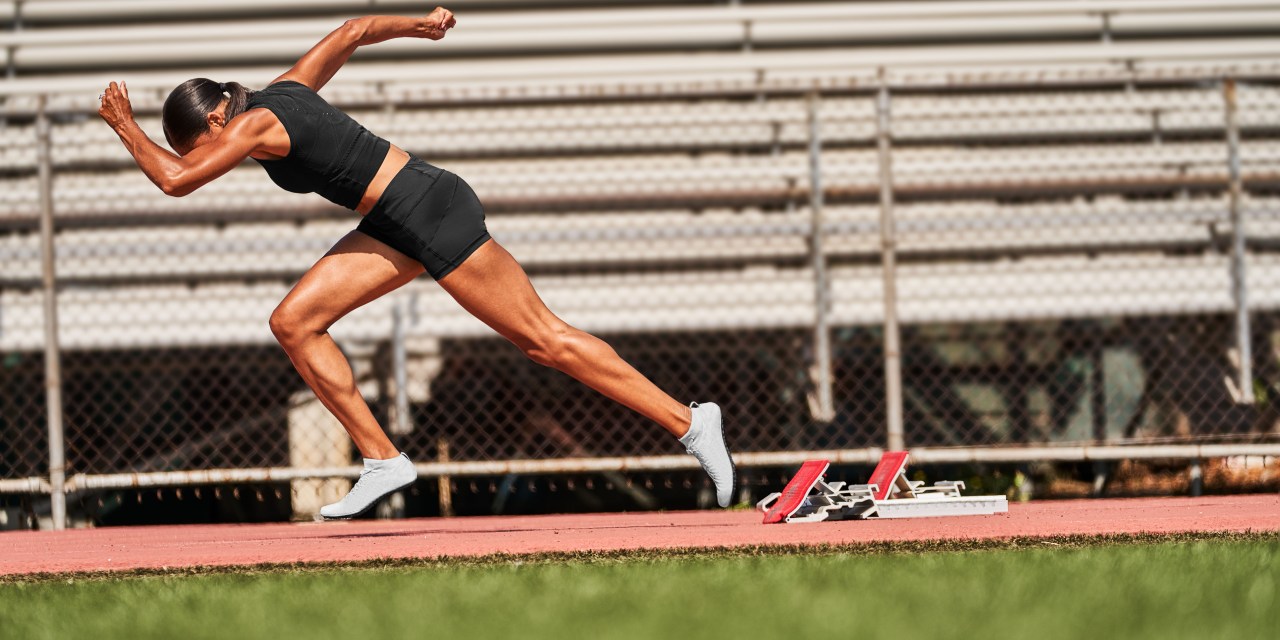 Help us learn more about you and your job. Take our short audience survey now for a chance to win a $25 Amazon gift card.
---
As the women's athletic apparel market gets more crowded, Athleta is upping its marketing spend, particularly on paid social, and looking to new partnerships to amplify its voice.
With its first athlete partnership with runner Allyson Felix, announced Wednesday, Athleta is heightening that strategy. Felix will star in Athleta campaigns through 2020, wear Athleta apparel during races as well as have a role working with the brand's head of product to wear-test the brand's technical fabrics. Next year, a capsule collection designed with Felix will be released.
"We wanted to redefine what athlete sponsorships look like," said Athleta CMO Sheila Shekar Pollak. "We believe we can give her a greater platform to extend her voice."
Athleta, owned by Gap, Inc., is up against competition from mainstream sports brands, like Nike, that are targeting women customers, as well as other women-focused athletic brands including Lululemon and Outdoor Voices. In signing Felix, Athleta is taking a direct shot at Nike, which failed to renegotiate a more flexible contract with her once she had given birth to her daughter. According to CNBC, Athleta is on its way to hitting $1 billion in revenue next year (Gap doesn't typically break out Athleta sales).
That growth requires a relentless marketing strategy, and Shekar Pollak said that Athleta's seen the most success in investing in both traditional marketing methods, particularly catalogs, as well as paid social media marketing, where the company has considerably increased its spending this year, particularly on Facebook, Instagram and YouTube.
"We're accelerating aggressively," said Shekar Pollak, on Athleta's marketing spend. Part of that increase in effort stems from the deployment of the brand's first signed athlete, as well as a growing understanding of who Athleta's core customer is, which the brand uses to target new customers on digital platforms. The company targets a psychographic, not a demographic, Shekar Pollak said, by appealing to everyday women for whom fitness is just one aspect of their lives.
Over the last year, Athleta also brought its advertising creative in-house, a move that Shekar Pollak said on Digiday's Making Marketing podcast was designed to empower its internal creative teams, better reflect the brand's mission in its marketing and work faster. As part of its push to control the narrative around its marketing strategy, Athleta is featuring more product information, particularly around its sustainable and technical fabrics, in its messaging. In its product development process, Athleta uses its own team to serve as wear testers, and Felix will also be wear-testing the products to give feedback in design development. Once products go live, Shekar Pollak said that customer feedback is incorporated into the design process to improve on products, as well as in its marketing strategy as testimonials.
With full control of its marketing strategy, Shekar Pollak wants to bring Athleta's mission-minded approach to athletic apparel to the forefront, both as a brand that is B-Corp certified for its sustainability practices, as well as one that empowers mothers and working women.
"Our marketing starts with our mission. It's important that our customer has technical product that's also sustainable. We want to tell stories while bringing our product to life," she said.