'New cultural schadenfreude': Peloton's ad crisis highlights problems emblematic of a new class of companies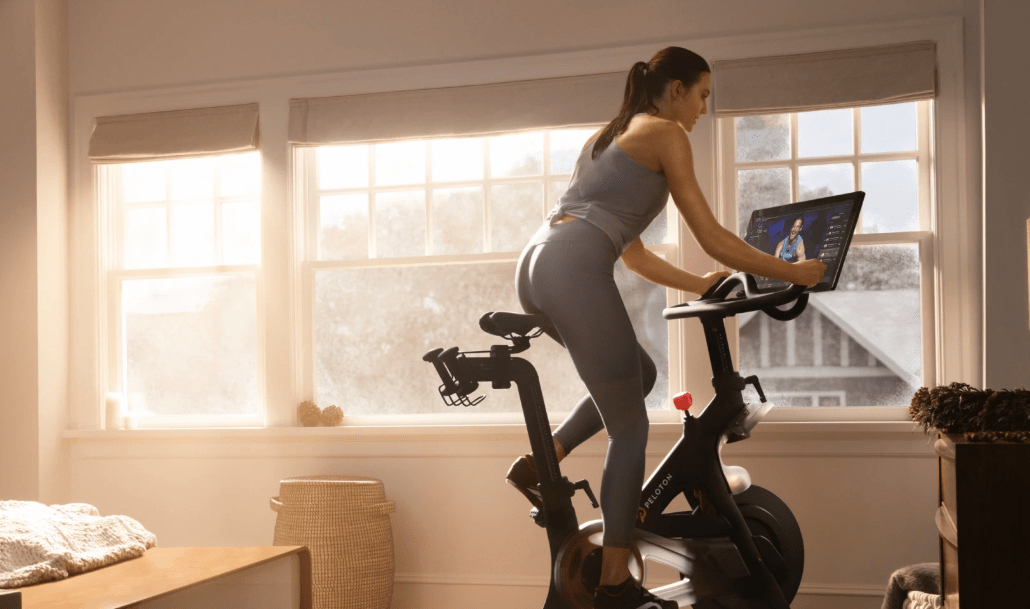 This week, Peloton found itself in a hot mess over a bizarre television ad. Brands make PR missteps every day — some worse than others — but this saga was unique.
The ad showed a husband buying his already-fit wife a Peloton for the holidays and her extended adoration for the $2,200 piece of fitness machinery. People online didn't care for the TV spot; of all of Peloton's online mentions in the last 30 days, nearly 75% of them happened in the last week — of those 108,000 posts, 58.17% of all sentiment-categorized mentions were deemed negative, according to Brandwatch. Many people on Twitter either made fun of it or criticized the company. Wall Street also responded: Peloton's market capitalization dropped by over $900 million. (This week, Peloton also announced plans to drop the price of its digital subscription app — the financial dip may have been a reaction to both.)
The entire ordeal highlights a certain class of popular companies and the marketing missteps they can make. There have always been luxury brands — ditto health and wellness. But a few aspirational companies have elicited stronger-than-normal public backlashes, likely as a reaction to their entire brand posturing. SoulCycle, for example, was faced with a public relations nightmare this August when news broke that one of its investors hosted a Trump fundraiser; the following months have remained tumultuous, culminating in its CEO resigning just last week. Both SoulCycle and Peloton have a similar brand identity — an Instagram-friendly aesthetic and price tag well above what the median U.S. salary can consistently pay. They also both have a very robust "cult" of followers. While some people love these brands, others are likely dubious — and these tensions rise to the surface when a company like Peloton airs an alleged tone-deaf advertisement.
When members of this class of companies hit public stumbling blocks, said Sarah Rabia, global director of cultural strategy for TBWA and the co-founder of Backslash, TBWA's cultural insights studio, it creates this "new cultural schadenfreude." For many online consumers, these brands represent an online resentment that bubbles to the surface every so often. And this reaction is now beginning to have financial implications.
Another important factor is Peloton's newness. It went public only a few months ago, and is still getting its Wall Street sea legs. While Derris Group founder Jesse Derris doesn't necessarily think Peloton is different from other brands, he does see its greenness as a reason for the heightened reaction. "This is more the way public equities respond to smaller, newer companies," he said. Older legacy ones — no matter how they're perceived — are analyzed differently by the market. "In so many of these [new] companies," he said, "they just swing pretty wildly." While the impact may seem profound now, he doesn't think it will be long-lasting. "I assume the stock will bounce back," he said. 
Whatever the cause, social media is at the epicenter of these sagas. According to Brandwatch's data, Peloton's mentions online spiked earlier this week, seeing "a conversation spike that is greater than 2,300% larger than Peloton's daily median online mentions." The sentiment analysis also turned up something interesting. While much of the conversation surrounding Peloton was considered "angry," there were also many negative responses being hurled at people who were responding to the ad. There was a concomitant angry backlash and angry backlash to the backlash; everyone was angry and online and responding.
While this may be a unique perfect storm of a situation, the data shows the heightened response the company itself garners. Peloton does not portray itself as an exercise bike — it's a lifestyle, and an expensive one too. At the same time, given that it just went public, the company is trying to market itself as something more people can own. It differs from other luxury brands like, say, Louis Vuitton, in its attempt to seem more accessible; indeed, Louis Vuitton has had many scandals over the years — including allegations of racist discrimination and harassment — that haven't changed its public perception (at least for its target audience). 
This is likely why there was such a vociferous reaction. There are a few outlier examples of brand and programs representing a new type of luxurious lifestyle. Rabia pointed to both SoulCycle — and even the Fyre Festival — as prime examples of elite brands or events that saw huge public fallouts as a result of the perception of its online image.
At the heart of this is a disconnect. "In politics," Rabia said, "this class warfare is emerging." Meanwhile, brands like Peloton become ubiquitous on platforms like Instagram, democratizing a certain type of lifestyle — so long as people can afford it. "This wellness elitism has just been brewing," Rabia said; Peloton represents "a different type of luxury brand."
In Peloton's case, the elitism continued even in its public response. Instead of apologizing for a tone-deaf ad, the company doubled down and even cherrypicked positive reactions from its core fans. "A politician couldn't have done it any better — or worse," said Rabia. "That shows a real arrogance."
At the heart of the matter is the fact that culture is increasingly shaping business dynamic. A growing calculus for marketers isn't just 'what is our message?' but also 'how will Twitter respond to this?' Brands like Peloton have to walk a delicate tightrope — taking into account that their products may represent a cultural or socioeconomic died. "What we're seeing," said Rabia, "is not just class but generational warfare." As a result, "elite brands will be in danger."