Podcasts
// February 24, 2022 ■ 4 min read
One Stripe Chai founder Farah Jesani on pivoting from cafés to DTC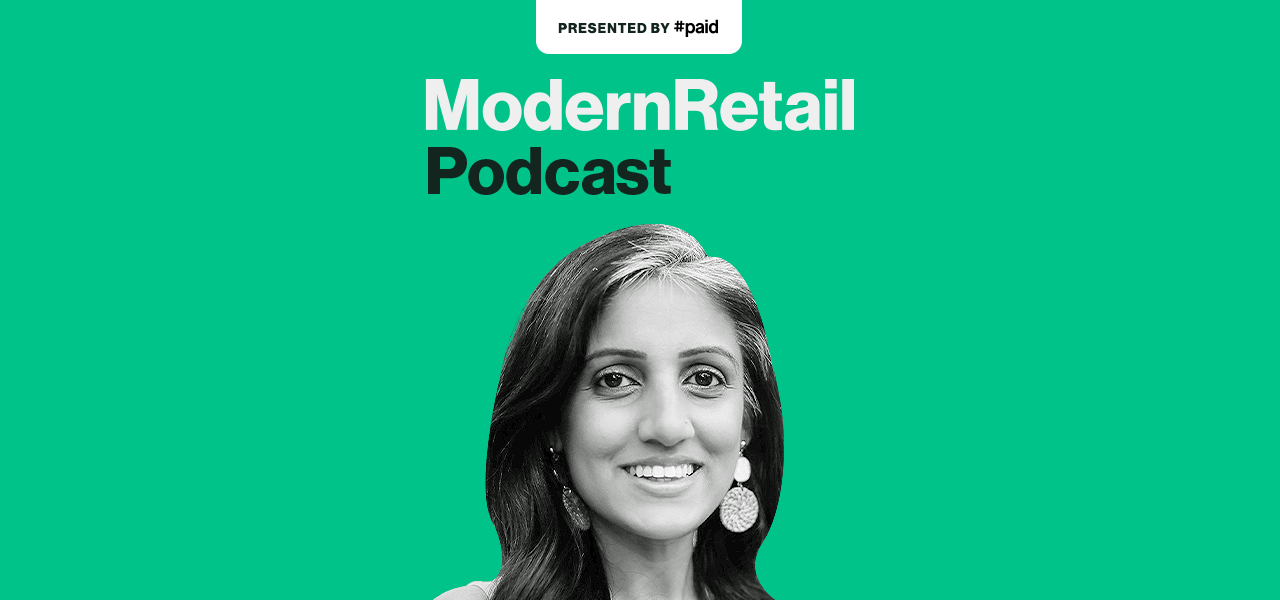 Subscribe: Apple Podcasts | Stitcher | Google Play | Spotify | RSS
In 2019, startup chai brand One Stripe Chai saw coffeeshops as the ticket to its success. Then the pandemic came and everything changed.
After a bumpy few months, the brand focused predominately on its direct-to-consumer website and finding online customers. And while its foodservice business has resumed, founder and "chief chai officer" Farah Jesani says she's still focused primarily on growing the DTC sales.
Jesani joined the Modern Retail Podcast and described the quick change. Right before 2020, Jesani said, One Stripe had over 70 coffeeshop wholesale accounts. "That's where I was like, okay, this feels like this is a viable business. This feels like something we can really grow," she said. Then the pandemic hit and "everything tanked."
At that time Jesani was faced with a decision: does she close up shop or does she pivot? She opted for the latter, and began testing out consumer-focused products and packaging — something she had never done before. After a few months of trial and error, it worked. The brand got written up in publications like Bon Appetit, and this helped launched the DTC business — which Jesani says has remained pretty profitable since launch. "To date, we've barely put in any ad dollars," she said.
Now that things are opening back up, Jesani is focusing on growing both DTC and wholesale channels — although supply chain hiccups have made things slow going. As Jesani described it, 60% of her focus is on DTC and 40% on other retail partnerships. With that, she's enthusiastic about the prospect of more growth.
The hope now, she said, is to find a national retailer. I would love for our concentrates to be in Whole Foods," she said. "More than that, I would love our concentrates to be the concentrates that are used at the coffee shops at Whole Foods."
Here are a few highlights from the conversation, which have been lightly edited for clarity.
On pivoting quickly to DTC
"Prior to 2020, we had our online shop and we did sell some DTC of our concentrates. But it was super minimal. It was not something I was really thinking about growing or anything like that… In 2020, that was when everything tanked. And it was like, I don't know what to do — I don't know how long this will last. This might be a couple of months, but this might be like way longer than that. And so either we close shop, and we count our losses. Or we [realize that] where our customers are now. Our customers are no longer at coffee shops, but they're at home, and they want to learn how to do things. And so maybe this is an opportunity for me to work on products that I've always wanted to work on but didn't have time to work on… Can we teach them how to make Chai at home on the stove? And so I had always wanted to launch kind of like a Masala Chai blend. And so I kind of was like, let's do it like I have the time right now. And so we launched our 'chai me at home' blend. And it was a hit and people loved it and DTC was a great avenue. It was a good practice for learning how to launch your product on on our website."
Wholesale as a cross-sell channel
"B-to-B is still great. It's such a great place for cross-sell. It's such a great place for customers. It's free marketing. You walk into a coffee shop, you're somebody who orders chai, you order the chai, you're like I really like this [so] you ask the barista what kind of chai is this? Or, you see a sign that says 'proudly serving One Stripe Chai.' Now it's in your mind, you've gotten these free eyes on this brand name. And you're at your computer later and you're like, oh, let me search this company I want to learn more about it… So that's a channel I definitely don't want to abandon. Foodservice is coming back. And I think we still have a lot of growth there."
National retail ambitions
"[Retail] is definitely somewhere I want to be. So we are in retail in the Pacific Northwest in chains like New Seasons and Market Of Choice. In early 2021, we launched in LA so we're in Erewhon market, some smaller chains. We haven't really gotten into like the big stuff yet. And that was because that was when the supply chain issues started. I wanted to halt; I [didn't] want to over promise anything until we have product. Now that we're starting to get out of that a little bit, one of my focuses this year is [that] we do want to grow in retail. I would love for our concentrates to be in Whole Foods. More than that, I would love our concentrates to be the concentrates that are used at the coffee shops at Whole Foods."