'People want to talk about sex': Maude founder Éva Goicochea on growing a modern sexual wellness brand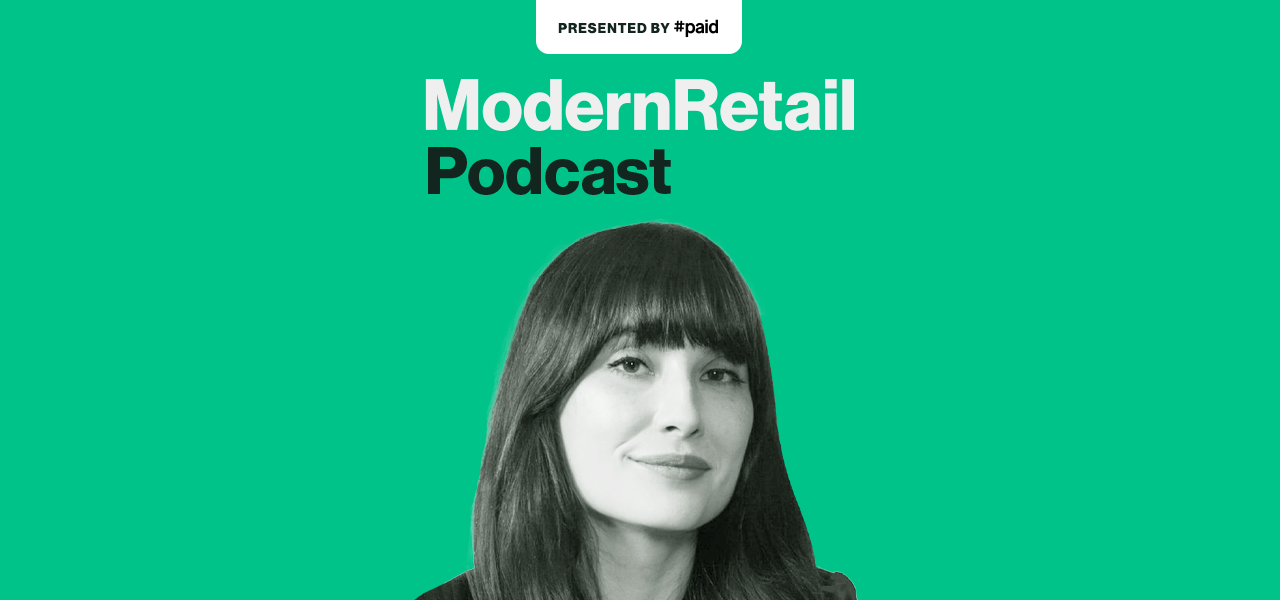 Subscribe: Apple Podcasts • Stitcher • Google Play • Spotify
Maude is trying to redefine the sexual wellness space.
The brand — which sells condoms, lubricants and vibrators, in addition to other products — has been growing its presence and business over the years. It first began as a direct-to-consumer brand, but is now sold in stores like Sephora. According to founder and CEO Éva Goicochea, the company is only getting started.
Maude began as a predominately DTC business in 2018. But Goicochea said she focused early on getting the word out — and making sure people understood the brand properly. This included getting press pieces out before launch, as well as reaching out to hotels to carry the products. "We found like-minded partners when it comes to hotels and made a giant list on Airtable and started reaching out to them," Goicochea said.
What does like-minded mean? "We partnered with hotels that had that design-bent," she said. For those hotels, they likely already had say, condoms, but they hadn't yet found companies that branded sexual wellness products like Maude. For those hotels, said Goicochea, "[the products] needs to be high quality because there's this trust barrier."
With this strategy, Maude has continued to grow. The brand is now available in 33 countries and is continuing to grow its product line. Much of its success, said Goicochea, is based in brand identity. "We had this thesis," she said, "that [intimacy products] should be approached in this really unified de-stigmatized way."
This, said Goicochea, is resonating with customers. And now the focus is on growth — albeit, profitable growth. With that, Maude is looking to expand its domain.
The focus this year, she said, is on product launches and expanding into new markets. She added, "it's retail next year."
Here are a few highlights from the conversation, which have been lightly edited for clarity.
On carving out Maude's brand identity
"The industry has always been quite fractured from the beginning. So, 100 years ago, when the first condom came out, it essentially built a legacy industry that has been dominated by condoms on the drugstore aisle — and then you have sex toys and devices, in seedy strip malls. As that has changed over time, what you see is: where you buy sex products is quite varied. And we had this thesis that it should be approached in this really unified de-stigmatized away. We launched with four products. We said: people need vibrators — they should be able to use them and not feel uncomfortable; condoms are a critical component to sexual health; and lubricant is needed throughout your adult life. So we launched with those SKUs."
How Maude approached marketing at launch
"We really hit press hard in the beginning. And we did that because we were actually getting a lot of inbound anyway. I think people wanted to talk. I mean, people want to talk about sex. Let's be honest, that's always been the case. I think that press was really teed up to talk about this — from not only a cultural angle, but also the design lens. And so we had press well before we launched… So I started to forge those relationships internally. And that became a really big foundational piece to our marketing mix — it's still very much is. We are on typical channels. And unlike a lot of brands in the space, we are able to advertise… And then social and Instagram is a big piece. But I wouldn't say that we're necessarily the brand that has leaned on user-generated content. We still treat Instagram like Pinterest, in some ways. I don't know if that's going to forever work. But it was, at least, a way to cement who we were as a brand — so that you could look at it and say, 'oh, that's Maude,' versus trying to just build [an online presence] that was highly engaged."
Goicochea's message to big-box merchandisers
"I think [big-box merchandisers] just need to think about [the sexual wellness category] like body care. If you go into an updated Target, there are two things happening. On one hand, you have Ulta in Target — and that's its own universe, which is pretty well designed. There's an interesting assortment, it feels like a mini-Ulta. And then you have [Target's] beauty and personal care section, which most of the stores have a really nice beauty experience. But personal care, you see it on the fringes. Sometimes it's brought into the fold — and there's better lighting and more real estate for brand storytelling — and sometimes it isn't. Typically, more often than not, sexual wellness is passed the fringes. It's with the foot cream or with the TP and paper towels, with the baby product. It just is not very thoughtful. So what I would say to the chief merchandising officer is you should bring sexual wellness into personal care — and then you should bring personal care up to par with beauty. And I think that's where they're going. I think that they know that."