Podcasts
// September 3, 2020 ■ 4 min read
'A perfect storm': Article Director of Marketing Duncan Blair on cornering the furniture market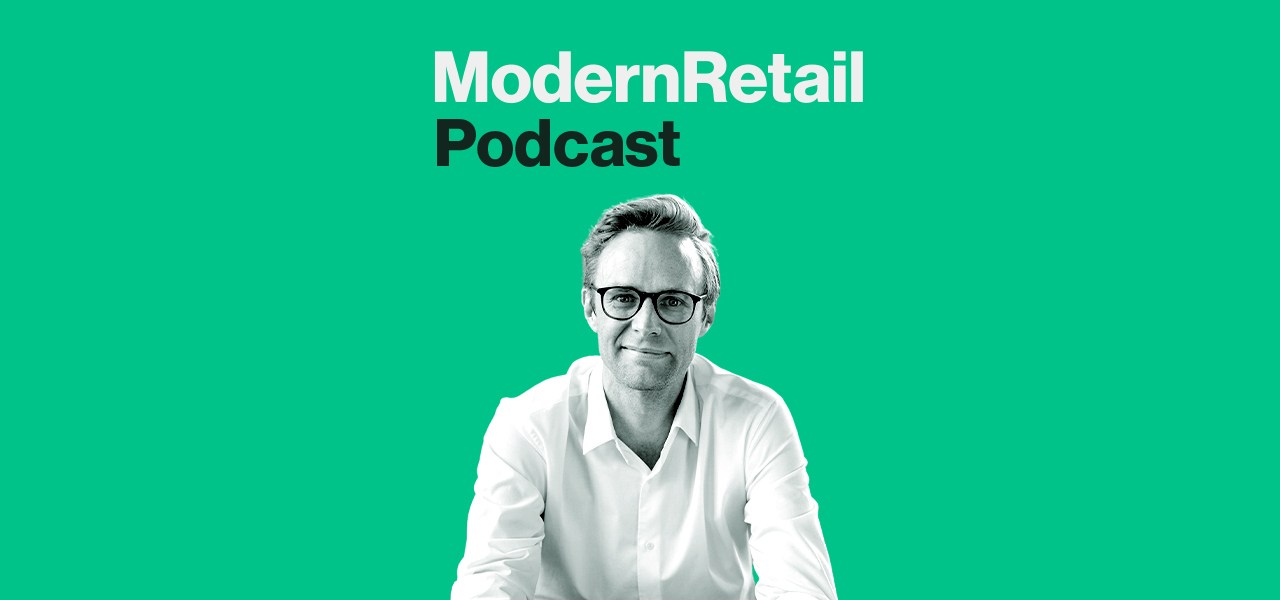 Subscribe: Apple Podcasts | Stitcher | Google Play | Spotify | RSS
2020 hasn't been a good year to travel or go on vacation, and Americans are spending more on home improvements instead.
Furniture brand Article was lucky enough to corner that market with a DTC model that eschews the need for expensive floorspace that has gone unused for several months this year.
"We saw this perfect storm for us, where not only were we effectively reaching a whole lot more people who were super motivated to buy, but we also had this really compelling offering for them, because the competitive landscape had shifted so radically," Article director of marketing Duncan Blair said on the Modern Retail Podcast.
The advantages have proven big enough for Blair to doubt the need for a company store in the future, of which he questions the efficacy in 2020. "It's such a contrived environment. You walk into the stores, [there are] hundreds of other people, you're kind of sitting awkwardly on this sofa in the middle of the showroom with people looking at you and sort of waiting around. It's not your space," Blair said. "There may not be a good reason for us to go into retail anytime soon."
Speaking about the big picture for the company and the sector, Blair said he was confident that "we'll continue to grow as a share of e-commerce, and that e-commerce will continue to grow as a share of the overall furniture market. The question mark is: What is going to happen in the total furniture market over the next 18 months to three years?"
Here are a few highlights from the conversation, which have been lightly edited for clarity.
Cornering the locked down furniture market
"From March onward we really saw this surge in demand. Coupled with us having this tremendous advantage — we didn't have a retail network or stores, so we were really well-positioned to take advantage of this rush for people to reconfigure their space. The biggest change we saw was this overnight [shift] in some of those bottom of the funnel channels, which really operate more or less on demand signal. As the amount of demand in market goes up, you suddenly have budgets going up as a result, and spending going up in lockstep with that. But we also saw our activity get significantly more effective, because people had limited options at that time. They couldn't just go down to their local furniture store and buy something. We saw this perfect storm for us, where not only were we effectively reaching a whole lot more people who were super motivated to buy, but we also had this really compelling offering for them, because the competitive landscape had shifted so radically. We continue to have a huge outdoor furniture season this year. I guess as people spend more time at home and less time traveling or vacationing, the outdoor space is really at a premium. People are figuring out how to make the most of it and as a result ordering a lot of patio furniture."
Few discounts over at Article.com
"A big part of the value proposition for us is that you're going to get either the same quality item you'd get at a traditional retailer a better price, or a better quality item for the same price. For us we built that into the business. Discounting hasn't been a big lever for us. We do use discounts from time to time primarily as an inventory control mechanism. So basically, if we end up with too much of something, we'll try to discount it to sort of balance our stock levels. But by and large, you won't see sales or heavy discounting on our site."
A retail store? In this economy?
"Accessibility often means pricing things at an affordable price. We haven't really been able to get to a point where we can make a showroom or a physical presence make sense from a financial perspective without having to impact the value proposition we have to customers. Obviously some people would prefer to shop in person, and that's fine. We do a lot to allay those fears through things like our 30-day returns and exchanges. We often talk about this concept of bringing the showroom to you. There are a lot of shortcomings about a traditional showroom. Either it has to be giant, or you won't have all your products there. And also because it's such a contrived environment. You walk into the stores, [there are] hundreds of other people, you're sitting awkwardly on this sofa in the middle of the showroom with people looking at you and waiting around. it's not your space. If we can bring that experience to you so you're seeing the sofa alongside your other furniture, [that's] a tremendously powerful thing. If we can continue to focus on that part of the experience, there may not be a good reason for us to go onto retail anytime soon."