Recess CEO Benjamin Witte: I reject the idea that being on Amazon hurts your brand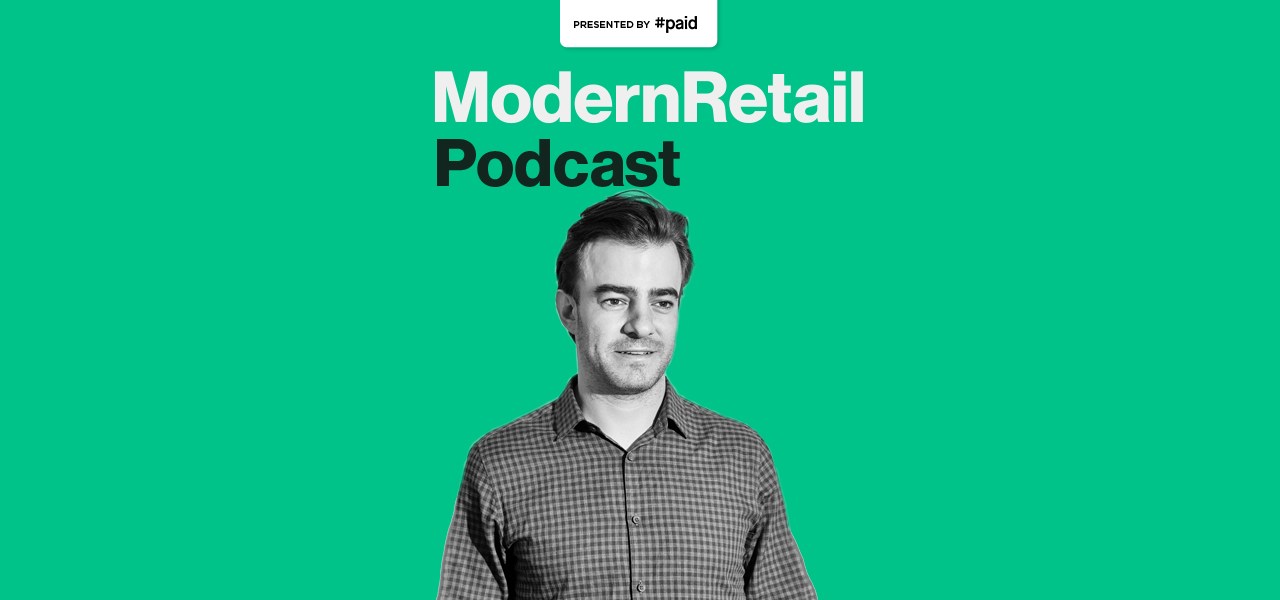 Subscribe: Apple Podcasts | Stitcher | Google Play | Spotify | RSS
If Benjamin Witte talks about his beverage brand Recess as if it were a budding empire, it's because he's noticed the same broad ambitions among the sector's big players.
"Red Bull is a media company for the action sports community that monetizes through selling cans," Witte said on the Modern Retail Podcast. "We're speaking to creatives, just like Red Bull is speaking to the action sports community, and Gatorade is speaking to athletics."
To that end, Recess — which sells fruity sparkling waters infused with that relaxing CBD — is planning on rolling out compelling online content (without the help of influencers), merchandise, and "IRL experiences," Witte said.
The company launched in late 2018, and the coronavirus crisis isn't exactly slowing it down. E-commerce sales are up 5x, according to Witte, though he conceded that retail is predictably down. "No one's in Manhattan. We have a huge part of our sales come from the lunch crowd, the office crowd, the coffee shop crowd. That's gone. We're also not in the Targets and Walmarts yet because of the regulatory [element]. So we don't benefit from that, which is a lot of where the foot traffic is."
Witte talked about what CBD does for him, entering a retail sector without prior experience and why he looks to Disney instead of LaCroix.
Here are a few highlights from the conversation, which have been lightly edited for clarity.
Why Recess doesn't put 'CBD' front and center
"Who are the biggest caffeine companies? It's Starbucks, it's Red Bull, it's Monster Energy. And they don't market caffeine, they market the feeling. The opportunity I saw was to build a brand around the feeling that CBD unlocked, not the ingredient itself."
No influencer marketing here
"I wanted to focus on allocating my limited dollars toward creating content experiences that we create. Basically becoming cool ourselves by doing it every day. To connect with creatives we have to be creative. We're speaking to creatives, just like Red Bull is speaking to the action sports community, and Gatorade is speaking to athletics. So instead of paying a creative to tell people Recess is cool, we're creative ourselves with the content and the experiences we create. That's kind of the strategy."
The brand beyond the can is everything
"Beverage is the most brand marketing-driven category on the entire planet, because it has one unique attribute: beverages are super high frequency of use and purchase. There's not another product you have the potential to buy every day. That leads to a brand marketing-driven strategy. Coca-Cola, Red Bull, Gatorade, they're all marketing a feeling, they're aligning themselves with a specific community to create the association with a functional benefit. And they're effectively media companies. Red Bull is a media company for the action sports community that monetizes through selling cans. [That's] how I look at Red Bull. What I saw was that the most recent successful beverage brands have succeeded despite being mediocre at marketing. LaCroix is not a brand, it's a name, and I can go all the way down the list. Who's the most exciting beverage brand of the last 10 years? There's not that many of them."
Regulation, regulation, regulation
"The only reason Recess isn't available on Amazon and everywhere right now is because the regulation around CBD isn't clear. Recess would be orders of magnitude bigger today if the regulation around CBD was clarified. I'm a proponent. I get why some founders, Emily at Glossier, don't want to sell on Amazon right now. But a drink is a different type of product. That's something you buy for your house on a weekly basis. Also, I reject the notion that it hurts your brand. If your brand is strong enough it can stand on its own. Recess was built in bodegas in New York. We're in literally every corner store."