Q&A
// October 23, 2020 ■ 4 min read
'Shopping patterns will feel longer and flatter': Gap's CMO on preparing for holiday campaigns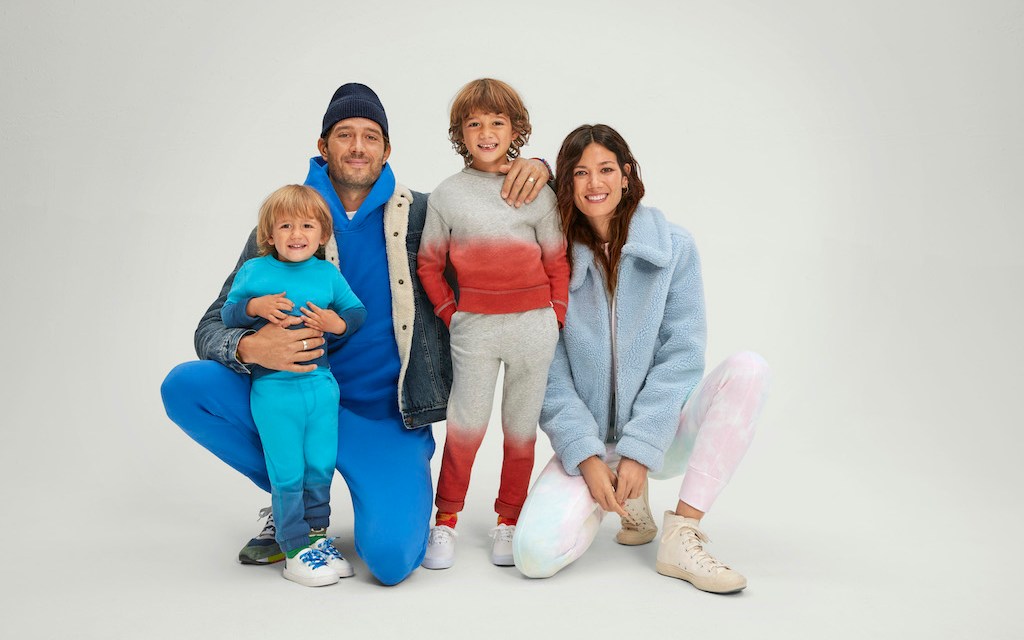 Like much of the retail industry, Gap has had an eventful year leading up to the holiday season. 
In between shutdowns, implementing curbside pickup and store re-openings, the clothing retailer has been forced to make adjustments in how to market its apparel. This has included placing emphasis on casual loungewear as Americans began to work from home, as well as navigate planned seasonal campaigns.
This week, the parent company announced the closures of hundreds of stores in the coming years, in favor of focusing on e-commerce and off-mall locations. The quarterly earnings also had some bright spots, including the growth of online sales, which increased by 95% with the help of 3.5 million new customers. And by 2023, the company expects to have almost 80% of revenue coming in from e-commerce and off-mall locations.
"It's an incredible time to be a marketer," Gap's CMO Mary Alderete, who joined the brand from Gap Inc.'s Banana Republic in February, said. "Everything you thought you knew or had in your tool box has been thrown out the window." Alderte spoke to Modern Retail about the upended marketing calendar and the retailer's plans to lean into the extended holiday season this year.
This interview has been edited for length and clarity.
How has the marketing strategy changed since you joined Gap a few months back?
Like many, we've been trying to connect to the consumer in relevant ways. The whole strategy has been evolving since March and continues to do so. All of a sudden, as a retailer, you can't just be out there hawking chinos. But people are also fatigued with everything weighing on them, including an election, Black Lives Matter and coronavirus, of course. 
This fourth quarter differs from others in many ways. How do you balance marketing goods at a time when retailers are struggling, while keeping sensitive to the current climate?
It's still the most commercial quarter of the year. So from a messaging point of view, we're trying to stay the course. Advertising this time of year has always been about sparking optimism and magic. This year, that's more important than ever. The campaign that debuted this week, which we began planning in February, focuses on leading with core values. That's only become more relevant as the pandemic continued. 
From a business standpoint, we want to achieve several things. First is adding value beyond discounts. This means removing friction for easier and safer shopping, including in-store and curbside pickup, which only started in August. Lining up all that technology isn't easy, so we're constantly working to communicate the available services. And the third is having a charitable give back component, so that we're not just pushing out content. 
How are you navigating this elongated holiday campaign from October through December?
The challenge has been attempting to get past Halloween and the election before kicking things off. But by August we realized, both via search data and other retailers' jumpstart, that holiday shopping is inevitably starting early. September also highlighted the new channel split, which was increasingly shifting to online fulfillment and curbside picking up. 
All of this, along with the muddled back to school season, has culminated in a nine to 10-week holiday campaign. The question is: how do you keep people's attention for that long? Fortunately, we'd already planned to invest in marketing once we reopened stores this summer, which is why we were able to green-light ad production. The plan is to leverage both digital and national TV spots.
Can you forecast holiday conversion any better than the recent months' reception?
What's still unclear is how everyone will celebrate, and what type of gifting it'll result in. It's also hard to say because even back to school ended up fizzling out by September. We had started to sense a spike search for it in July, but it never materialized. At the same time, there is always the human behavior of procrastination to keep in mind, so we also have to be able to support the late-season shoppers.
The holiday season will really come down to a widespread effort to usher in the holidays. In a billion dollar way, Amazon has already signaled the season, and the industry has followed suit. My hunch is that shopping patterns will feel longer and flatter, as opposed to the annual giant Thanksgiving weekend spike.