SoulCycle is offering free studio classes to people who trade in their Peloton bikes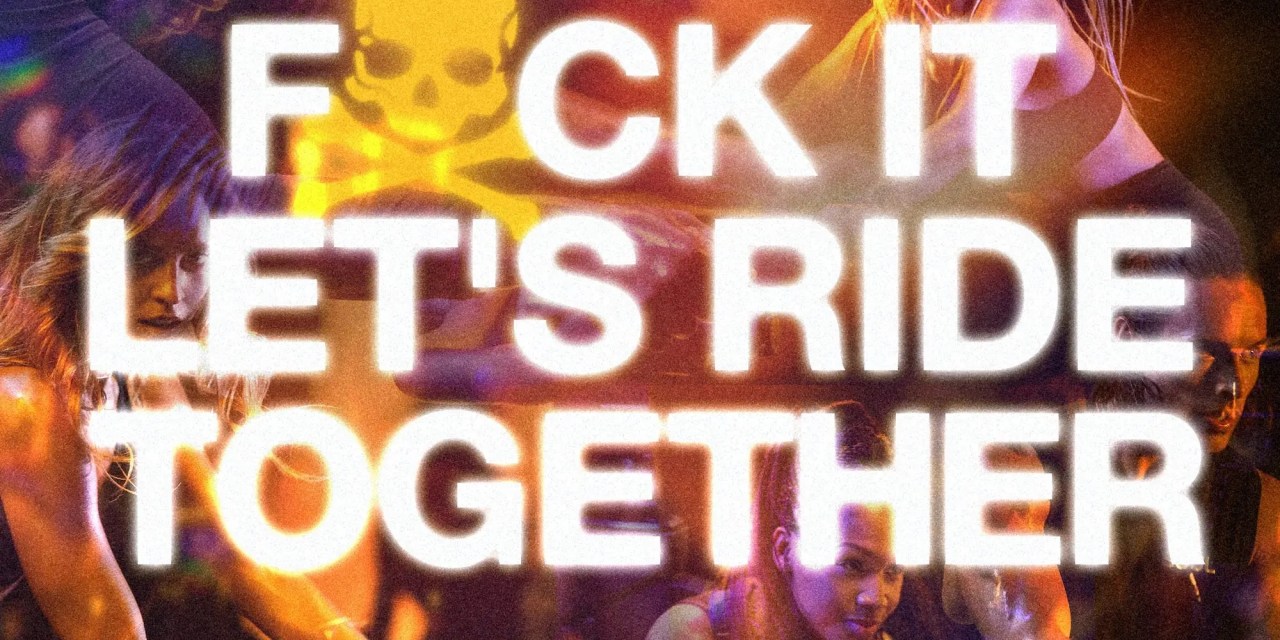 SoulCycle
SoulCycle is giving customers free studio sessions in exchange for giving up their Peloton bikes.
The marketing ploy is part of SoulCycle's nationwide campaign, dubbed "F–k it, let's ride together," that's aimed at driving people back to its cycling studios. Through the TV spots and social campaign, the fitness brand is taking a jab at the virtual workout trend, made popular during the pandemic's stay-at-home orders. Now, SoulCycle is arguing that people get a certain "energy" during group classes that at-home cycling cannot replicate. 
To build on the slogan, SoulCycle is offering Peloton Bike owners the chance to offload their machines in exchange for studio classes. The Souls Reunited program runs From July 27 through August 3 and is available to the first 100 eligible signups. As part of the buyback, sellers receive complimentary pickup of their Peloton bike and a package of 47 in-studio classes, valued at $1,400 (slightly below the price of a new Peloton bike today). SoulCycle stressed that "the promotion is not sponsored, endorsed by, or otherwise affiliated with Peloton Interactive, Inc. or its affiliates." 
In a statement about the program, SoulCycle CEO Evelyn Webster said that "Riding in a studio is an unrivaled experience, adding a much-needed dose of intoxicating energy and an electric atmosphere into our workout routines, and we missed this during the pandemic." She added that "this offer is about saying 'we hear you' to those who want those feelings back, and giving them the chance to ride together, not solo." 
The new program and campaign are part of SoulCycle's long-term strategy to attract both at-home and studio riders. Last year, the company released a new ad campaign to promote its home bike, which it debuted in March 2020 — right before the pandemic hit. Parent company Equinox hasn't disclosed recent sales of the SoulCycle bike. However, the company experienced a spike in pre-sales due to its timely release at the start of the coronavirus.
The Peloton buyback stunt is the latest way to get owners to re-discover in-person workouts. SoulCycle began pushing in-studio classes since its locations fully reopened last year. But, it comes at a time when customers are tightening their wallets due to inflation. Last fall, the company raised its New York City per-class rate from $36 to $38 – to offset rising operational costs.
As gyms and fitness centers continue to recover, the changing habits are also impacting the once-booming virtual fitness industry. Peloton, for instance, has been on a downward trajectory in the past year. The fitness company laid off thousands of employees due to a dip in demand, and pulled back on in-house production earlier this summer. In its latest quarterly earnings, Peloton's revenue hit $964.3 million, down from $1.26 billion the previous year. Meanwhile, Q3 losses widened to $757.1 million, up from $8.6 million last year. Similarly, fitness startup Tonal has faced challenges, reducing 35% of its workforce earlier this month.
Matt Moorut, senior principal analyst at Gartner, previously told Modern Retail that the slowdown in sales of at-home fitness devices is natural, given the spike during the height of the pandemic. "But price points generally remain high and the target market is shrinking as people go outside to exercise again," Moorut explained.
With demand constantly fluctuating, companies like Peloton, Mirror and even SoulCycle's at-home segment are trying out new ways to get people working out again. This is being pushed through both marketing campaigns and lower prices, such as Peloton's entry-level bike package, the cost of which was lowered in April. "But I expect the cost of acquisition will likely rise for several digital fitness startups," Moorut said.