Podcasts
// September 16, 2021 ■ 3 min read
St-Germain's Emma Fox on the growing apéritif market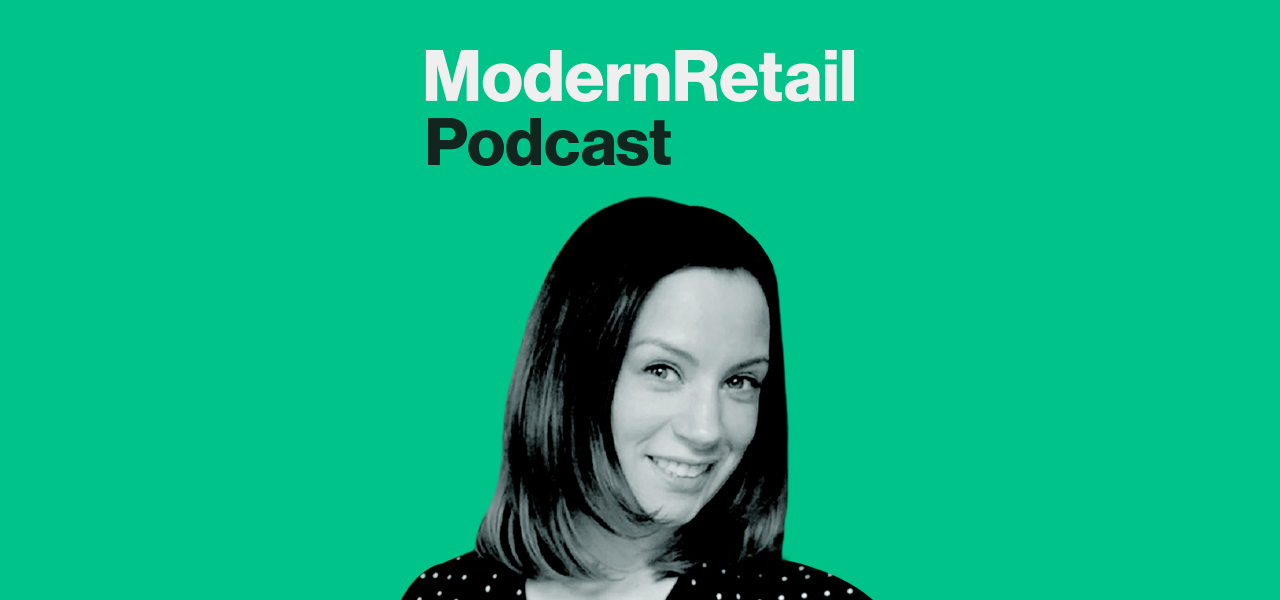 Subscribe: Apple Podcasts | Stitcher | Google Play | Spotify | RSS
It's been an unpredictable year-plus for the spirits industry, as alcohol consumption shifted away from bars to the home and, now, slowly back to bars. But that presented a unique opportunity for the apéritif brand St-Germain.
The Bacardi-owned elderflower-based liqueur has benefitted from growing demand for apéritifs. But according to Emma Fox, the VP of the brand,  St-Germain has also been taking great pains to get more people to know it exists.
Fox started working at St-Germain about a year and a half ago. Her mandate, she said on the Modern Retail Podcast, was about "making sure that we have the right ambassadors and people that work with us." Before, a drink like St-Germain would focus predominately on distribution in upscale bars. But Fox has updated her marketing strategy to get the bottle in the hands of both consumers and influencers.
Of course, that doesn't mean bartenders are no longer important. Hospitality professions, she said, "are a part of the fabric of St-Germain." But, with the coronavirus causing many bars to rethink their businesses, so too did St-Germain have to update its marketing playbook. Much of the focus over the last year, she said. was on making "very very simple content." The idea was to get more people to understand exactly what the aperitif is.
Now, things are accelerating even more — and Fox is planning bigger promotions and events. At the same time, she said, St-Germain is trying to stay focused on what it is and to whom it caters. "You've got a North Star to guide you," she said. "[Otherwise], I think you can get very easily distracted in a number of ways."
Here are a few highlights from the conversation, which have been lightly edited for clarity.
How she began rethinking the St-Germain brand
"When I came in, one of my main things was to actually start with the consumer… Really actually take a second, take a step back and look at what we wanted to achieve for the next chapter — and really put the consumer and the bartender at the heart of that. We started with research, listening to consumers, and with bartenders. So we did research in our top five markets — for bartenders and consumers — and really got back to focusing on: what is the core tension and need? And how do we uniquely fulfill that? Because I always find that if you start there, you've got a North Star to guide you — because, I think you can get very easily distracted in a number of different ways."
"The trades were so resilient"
"[Bartenders] played a really big role for us because they are a part of the fabric of St-Germain. We spent a lot of time working with bartenders — we brought them into [branded video series] Moments du Jour, our ambassadors supported them and we actually spent a lot of time consulting and speaking to them. And there was some amazing innovation in the trade if you think about the to-go cocktails; Dante in New York did the most amazing St-Germain spritz to-go. So I think the trades were so resilient, if you think about what they had to go through. They were forging a path, if you will, at the time."
St-Germain's consumer-facing messaging
"The first point [we wanted to learn more about] was understanding where are our consumers searching for information; where are they searching for inspiration and information? And I think a big part was about partnerships: really making sure that we partnered with creators and people that were helping to inspire people during this time. Another one was about content that very much focused on 'this is how you make it' — very very simple content. So it was through the partnerships and then the paid content… It just kept coming back to partnerships and simple communication. Then, I think what's important is that you allow people to discover that — making sure you're still seen through discovery where people are searching."