Podcasts
// August 27, 2020 ■ 4 min read
Strong Roots founder Sam Dennigan on the growing popularity of vegan food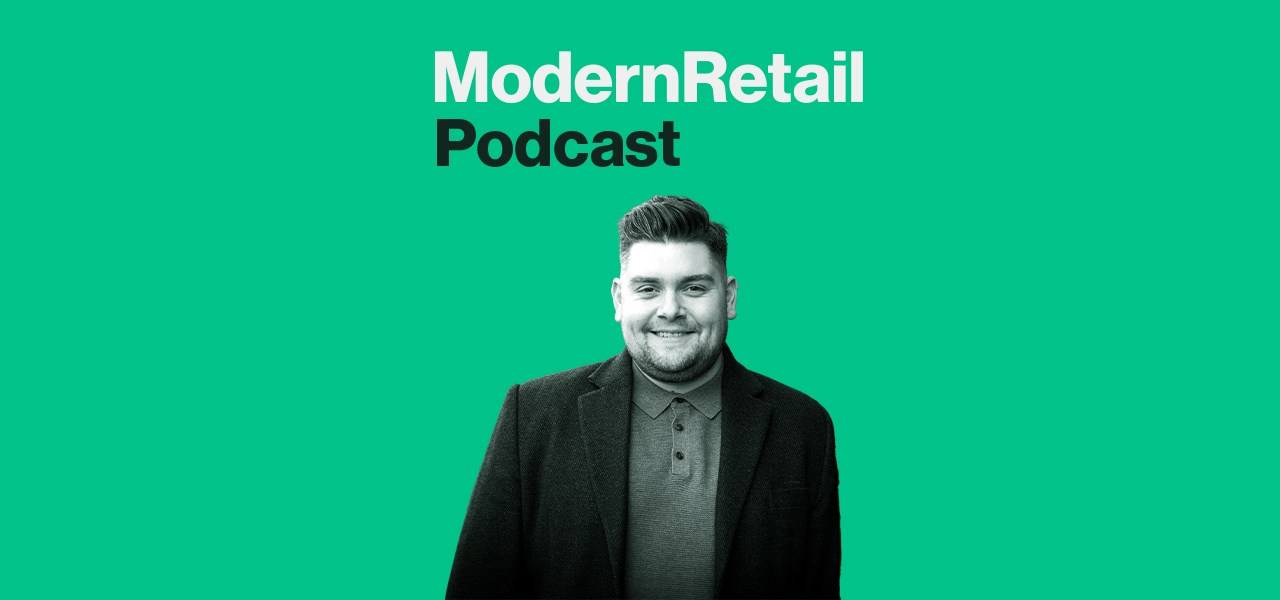 Subscribe: Apple Podcasts | Stitcher | Google Play | Spotify | RSS
Sam Dennigan launched Strong Roots with a single item — sweet potato fries — in Ireland in 2015.
The frozen vegetables company has since raised $18.3 million from private equity firm Goode Partners to expand into the U.S., where Dennigan is now based. His experience on both sides of the Atlantic helps him highlight some of the competitive differences among markets.
"The key difference between the U.S. market and the U.K. and Irish market is the fact that private label is much stronger in natural foods in the U.K. and Ireland whereas brands lead the way with natural food in the U.S.," Dennigan said on the Modern Retail Podcast.
The pandemic has proven to be a boon for staff productivity, he said, and has also forced the company to branch into making ready-to-eat dishes available for delivery.
"That was in response to not being able to sample in stores. That's something that's not going to come back for some time with the risks around cross-contamination and infection," he said about his collaboration with Ghost Truck Kitchen in Jersey City. "We've pivoted into being a food service offering that you can order direct to the home through Uber Eats and Seamless and Door Dash."
Here are a few highlights from the conversation, which have been lightly edited for clarity.
The next big food trend could come from anywhere
"The good thing about consumer trends, and this is one of the reasons we saw the opportunity for a new global brand from the outset, is that trends are emerging together globally as opposed to coming from California — because of the healthy living and lifestyle trends that have been there for years — or food capitals of the world like London and New York, where traditional trend-setters in the culinary arts have been based. Now everywhere in the globe there's a chance for product innovation, and as a result of the built up production and supply chain networks that exist across Europe and the U.S., things can get to market quicker. You can now start in Ireland or France or the U.K. or the U.S. and go to any market as long as it's fulfilling a true global trend. I think the U.S. market in particular is way more developed from a natural food perspective, especially where brands are concerned. The key difference between the U.S. market and the U.K. and Irish market is the fact that private label is much stronger in natural foods in the U.K. and Ireland whereas brands lead the way with natural food in the U.S.. That creates a lot of competitive differences."
Working with a dark kitchen to overcome the retail downturn
"We took the time to focus on what opportunities this was bringing. For people working at home it meant a lot more productivity, which we've seen hugely step up. That's been a huge change in the way we do business and the way we'll do business going forward. We've looked for unique opportunities to innovate. One of those in particular is a direct-to-consumer business by using a dark kitchen called Ghost Truck in Jersey City. We've pivoted into being a food service offering that you can order direct to the home through Uber Eats and Seamless and Door Dash. That was in response to not being able to sample in stores. That's something that's not going to come back for some time with the risks around cross-contamination and infection. We had to find ways to do business in new areas. You can order our cauliflower hash browns that have been made into a buffalo sandwich with a delicious slaw. You can order our beet and bean burger that's made into a Bánh mì type sandwich."
Making it good
"We lead with taste. What we're trying to achieve is to make something that's super healthy taste great, which amazingly is a huge downfall of a lot of the vegan/vegetarian burger patty companies out there. We found that they were either too dry or tasteless or had too much packaging or had been absorbed by a bigger CPG company and the nutrition had been focused on, but not the taste. We're trying to be a sherpa as a brand as opposed to the hero brand marketing campaign in itself. We want to help people eat more veggies without losing the taste element, which for me in food is the most important back. We're not trying to position ourselves against the plant-based meat alternative burgers like Beyond and Impossible. It's not the customer we're trying to get. We're trying to make it easier for vegan and vegetarian food to taste great, and not focus on the meat replacement aspect."