Taika CEO Michael Sharon on growing a coffee brand during the pandemic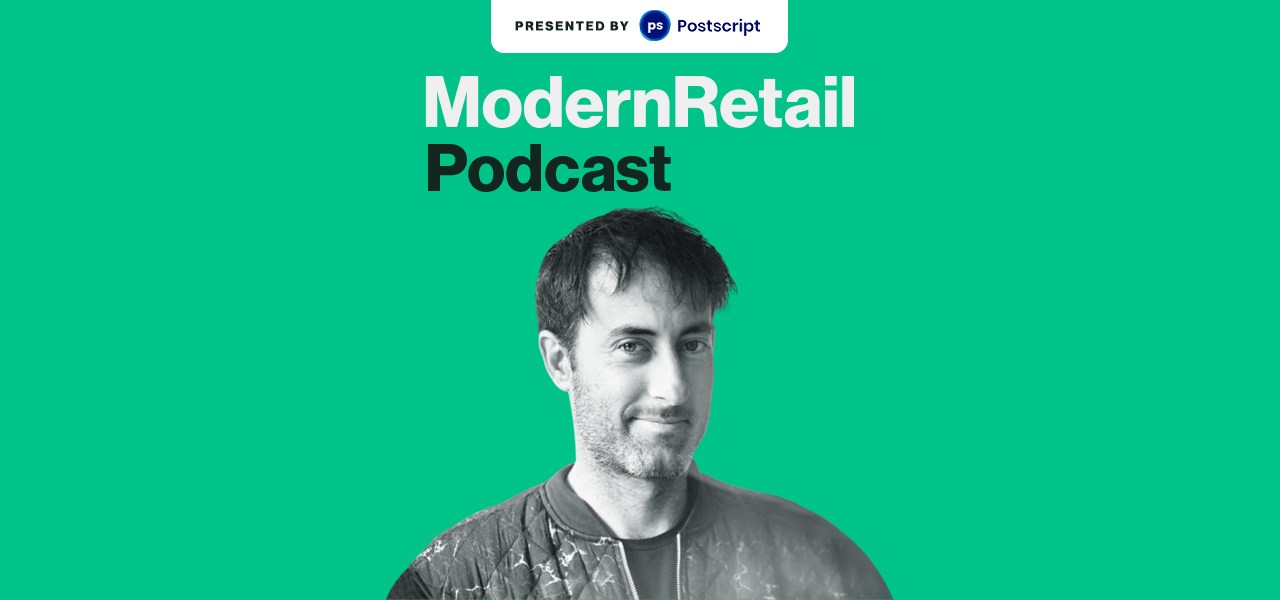 Subscribe: Apple Podcasts | Stitcher | Google Play | Spotify | RSS
If you text the phone number on a can of the coffee drink Taika, chances are that a human will respond. This is by design.
The company, which boasts a caffeinated canned drink that contains so-called adaptogens, launched in 2020 — right when the pandemic hit. And it's used a text-based branding strategy to help it connect with customers.
Co-founder and CEO Michael Sharon joined the Modern Retail Podcast this week and spoke about how the company has been able to grow over the last year.
Sharon's background is in tech, hailing from companies like Facebook. His co-founder Kal Freese was a barista champion. Together, they are trying to build a coffee beverage that wasn't tailored for snobs. "Most of the ways coffee is marketed, is focused on the origin — like, where does this thing come from? Is it from Honduras? Is it from Guatemala?" said Sharon. "These are just marketing labels and definitions," he said, adding that most people can't tell the difference between coffees based on their country of origin.
The thesis behind Taika, he explained, is "to focus on a destination." That is, "how does the coffee make you feel, how's it gonna make you feel after you drink it after you consume it?"
The company also aims to have approachable marketing. That includes having a phone number prominently displayed on the can that people can text at anytime with product questions. While some companies, like Iris Nova, use text as a means for ordering. Sharon said that the SMS strategy was more about fostering a connection with Taika's customers. Texting, he explained, "is a brand experience touchpoint for us more than anything."
In 2019, Taika began beta testing its selection. Then, the company focused predominately on selling to local businesses like co-working spaces and using those customers to get direct feedback. But when the pandemic hit, the coffee brand had to pivot. It launched both its DTC business, as well as started selling in retail stores around the country.
After a rough month or so when the coronavirus first hit, Taika is now seeing the business take flight. According to Sharon, Taika has been growing around 30% month-over-month. He is forging new retail partnerships, but is also focused on growing the DTC channel, which currently represents 40% of its business.
It's a difficult but important channel to grow. "It's really hard to scale beverage to DTC," he said.
Here are a few highlights from the conversation, which have been lightly edited for clarity.
On choosing the right buzzword
"There are a whole lot of buzzwords that have been floating around the space for many years. You may have heard some of these terms before, like nootropics. And nootropics, in many ways, is a sort of all-encompassing term. It means stimulants, it means relaxants — it basically means anything that can affect your brain in some way. And when we thought about how we were going to be communicating the coffee — and who we wanted to actually reach out to — it was far more of a mainstream audience. Nootropics has been adopted by biohackers over the last like 15 to 20 years. Adaptogens generally refer to plants grown in really harsh environments; they've had to adapt to their environment to survive. Then, when you take the plant out of the environment, you grind it up, you powder it and then you ingest it as a human. The idea is that it's going to help you adapt to your environment — typically by regulating kind of cortisol, which is a stress hormone…. Adaptogen was a word that we felt was growing in currency and growing in popularity and didn't have any of the baggage associated with biohacker bros and nootropics bros. "
Pivoting to DTC
"[At] the beginning of Covid, when everybody went home, we sort of lost 100% of our revenue. Around that time, we had started thinking about how we wanted to take this consumer product and really put it where consumers are. So we started talking to retailers — we had just gotten into kind of some of the premium retailers in San Francisco like Bi-Rite grocery. And then we were thinking about a DTC launch. But as COVID hit, that just really accelerated things. We had to pivot overnight from this b-to-b food service brand, where we were used to getting orders from companies — 'get us 20 cases of coffee and just stuff the fridges, and it'll be fine.' That was one customer. We had no idea how good we had it."
Texting as branding tool
"[SMS] is not about being transactional. This is about being transparent, direct and being an extension of the brand. This is a brand experience touchpoint for us more than anything. And when people text us, we have a combination of technology that we wrote ourselves, as well as some very smart and funny humans that will then respond and entertain you — exchange pictures and go wherever else people want the conversation to go… Since launch, we've had thousands and thousands of people text us… What we saw during during Covid is people are stuck at home, people are a lot more bored and lonely. And if you provide them with some kind of entertainment, they really can respond very well to it. Kal [Taika's co-founder] calls this scalable hospitality."