'They saw an opportunity with the pandemic': How social media platforms gave multi-level marketing a coronavirus surge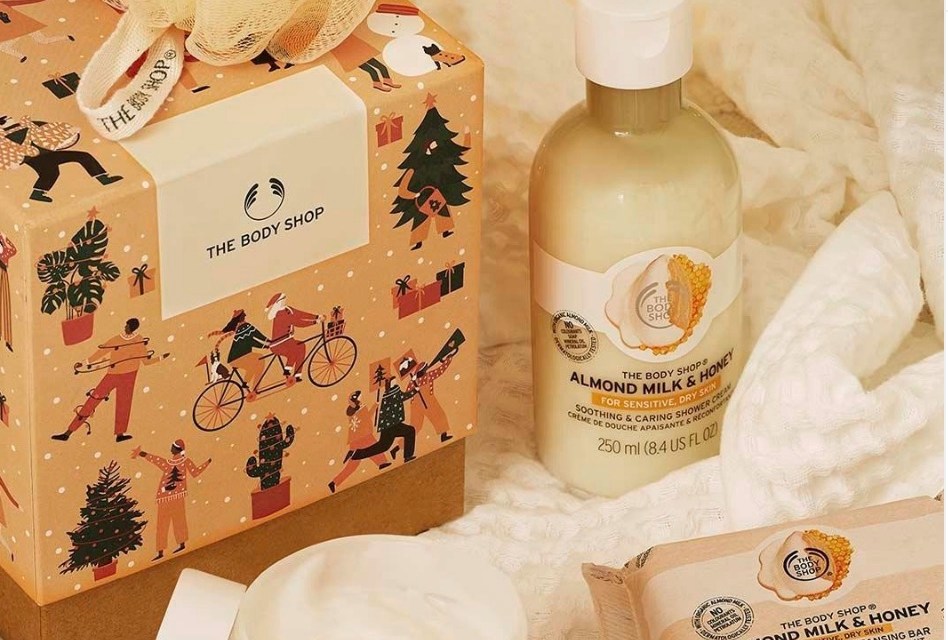 Judy Rudolph figured that a pandemic was a good time to try her hands at a new business venture.
This summer, Rudolph signed up to become an independent consultant for the Body Shop At Home, an offshoot of the cosmetics and skincare company The Body Shop that recruits third-party sellers to hawk Body Shop products. The Body Shop At Home already existed in the UK and Australia, but in the spring, the company raced to launch it stateside.
"They basically saw an opportunity with the pandemic and online sales just bursting everywhere," she said. Rudolph, who has worked as an independent seller for other multi-level marketing companies before, heard about The Body Shop's project from other sellers on Facebook. She joined, in part, for the product discounts.
Rudolph sells most of her items through Facebook parties — she'll create a Facebook event for five days and live-stream herself trying on the products, broken out into days: "I do one day skincare, one day body care, one day haircare," she said.
After Rudolph joined The Body Shop At Home, thousands of other sellers followed. Yet The Body Shop isn't the only business building out its independent seller network this year. The same factors throwing many retail businesses into turmoil — people stuck at home, booming online shopping — are powering a quiet surge for multi-level marketing companies.
Many used people's sudden employment instability, plus the influx of federal aid in the spring, to recruit more independent sellers. These companies ran ads on Facebook and Instagram boasting that the pandemic was the ideal time to work with them. A social media blitz from the nail polish multi-level marketing company Color Street urged potential sellers to "invest some of that stimulus check in yourself and start making money instantly," according to a Time report. Major publicly held companies — like Nu Skin and Primerica — have posted sales increases. And 63% of companies reported to the Direct Selling Association, the industry's main trade group, that they've seen a "positive impact" on their U.S. revenue since the start of the pandemic. It turns out that the same algorithms that can amplify political social media posts are also great for spreading a multi-level marketing pitch.
One big beneficiary is Tupperware. After decades of declining revenue, the kitchenware company has witnessed a massive sales spike thanks to its "Tupperware parties" moving onto Facebook, Zoom, WhatsApp and TikTok.  
Growing amid a pandemic
"Direct selling," the term of choice for the industry, is a catch-all phrase. It includes any business "premised on person-to-person selling in locations other than a retail establishment," according to the FTC. Usually, those sellers are independent consultants, which would exclude most DTC startups. Multi-level marketing, by contrast, is a subset of direct selling where independent sales consultants not only sell a product line but also make money by convincing others to push products, too.
The industry comprises only about 1% of all retail sales — and until 2020, growth has mostly "waxed and waned" over the decades, according to William Keep, a researcher who has studied multi-level marketing companies. Prior to the pandemic, he said, "there has not been a discernible industry decline nor a significant trend upward."
Coming into this year, the industry was predicting more stagnation, Joseph Mariano, the Direct Selling Association's president, told Modern Retail. "I was very concerned back in March and in April as to where the business will go." But Mariano now expects anywhere from 2% to 5% growth by the end of the year, and "I think that's a conservative estimate, frankly," he said. That's largely thanks to the rush of people signing up to become independent sellers on Facebook.
Multi-level marketing has gained so much traction that even more established brands are beginning to dabble with it. The Body Shop's arrived thanks to soaring international sales. In the U.K., where The Body Shop At Home was active even before this year, earnings from At Home jumped 80% — making up nearly a third of The Body Shop's overall UK revenue.
Old business models, new marketing tactics
Multi-level marketing companies are a wide spectrum. While many require independent consultants to purchase products in bulk before they can sell them, putting them out of cash early, not all do. What makes a multi-level marketing company so concerning, said Keep, is when "the company makes money whether these distributors make money or not." That's different from a pure commission model where the independent salesperson and the company earn simultaneously.
The Body Shop At Home only asks for its independent consultants to pay $79 to join, whereas other companies — like LuLaRoe, whom Rudolph has also worked with — require an initial investment in the range of $6,000. With The Body Shop At Home, sellers don't have to purchase inventory — they get commissions when they convince someone to buy from The Body Shop's online store through link, like an affiliate program, or when they recruit a new seller.
Yet those seeing the most success this year have one thing in common: they're using social media ads to recruit independent sellers in droves, at times through deceptive claims.
Many have used the language of "work from home" to convince people — especially women, who have long been the focal point for the industry — that independent selling is uniquely suited to quarantine life. One ad from cosmetics company Arbonne exclaimed: "People are FREAKING out … If you're looking for me, I'm just over here hanging out, building my germ free multi-million dollar global business from home." Some have spread their recruitment messages through Instagram meme accounts. In April, a meme account for the shampoo vendor Monat, for instance, told its third-party sellers, "Just because you have to stay home doesn't mean you have to stay where you are at."
In June, the FTC issued 16 warning letters to companies that were either misrepresenting the amount of money their consultants made or falsely suggesting their products could help cure COVID-19. Despite corporate claims, "most people who join legitimate MLMs make little or no money," wrote the FTC, a finding that research has repeatedly borne out. Attorneys general have accused many, including LuLaRoe, of being pyramid schemes.
Meanwhile, the FTC is planning to continue to ramp up enforcement of misleading claims from MLM companies. "20 years ago, the overwhelming emphasis was, 'Is this a pyramid scheme?' Now regulators are saying, 'Whether this is a pyramid scheme or not, you can't go out and say misleading things,'" said Keep.
That's one reason why, although MLMs are seeing boosts now, Keep isn't so sure this peak is going to last. "I wouldn't use the last few months of really impressive increased share prices to predict the future of Tupperware," he said.