United Sodas of America's Marisa Zupan on the new DTC beverage playbook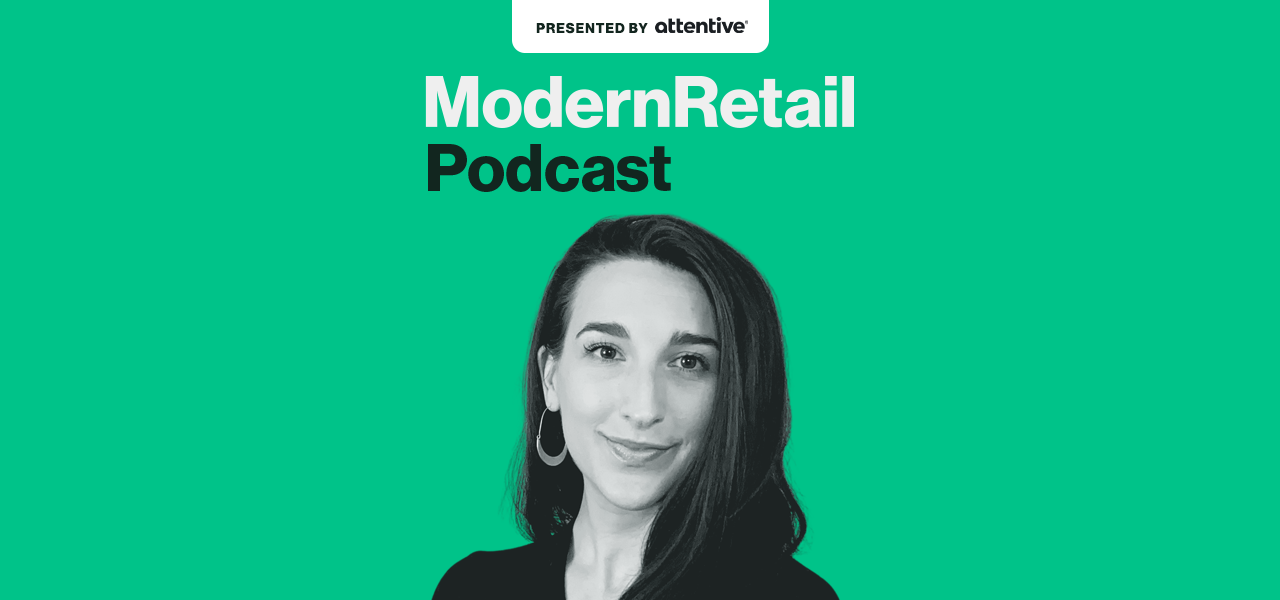 Subscribe: Apple Podcasts | Stitcher | Google Play | Spotify | RSS
It's not easy launching a new brand — and even harder doing it during a pandemic. But that's what United Sodas of America did.
The startup soda company hit U.S. shelves in 2020 and has been growing ever since. Co-founder and CEO Marisa Zupan joined the Modern Retail Podcast and talked about the past year's trials and tribulations.
When United Sodas launched in May of 2020, many stay at home orders were still in place. As a result, the company focused mainly on building out its online presence. Moreover, the brand launched with 12 different flavors. "We went in with open eyes knowing that that was a heavy lift," Zupan said.
But, it was a necessary risk to take, in her eyes. "If we wanted to create this brand that was all about variety, then we knew that we needed to make a decision about the product," she said. "And we went to the extreme and said, okay, we're going to do 12."
The company also tried to make as much of an initial splash as possible. At launch, Zupan garnered a fair amount of press — with write-ups in outlets such as Fortune and Fast Company — and went heavy on digital ads. This strategy worked, she said. "To be honest, the demand for us outpaced and our velocities outpaced the stock that we had," said Zupan. The brand also ran a large out-of-home campaign last summer.
"By the time that push was over," said Zupan, "we actually ended up exceeding our sales goals based on what we wanted to spend."
Now, the focus is on keeping the momentum. While United Sodas started as DTC only its now expanding to retail nationally. It has focused on getting into local stores in large cities, including New York, Los Angeles and Dallas — and is now working with broadline distribution partners to expand to retailers beyond those urban areas. Meanwhile, Zupan is thinking about ways to continue expanding both the company's reach. That likely means increasing the SKU count beyond the 12 currently on the market.
"We've been working behind the scenes on a product expansion that we're really excited about for the next year," Zupan said.
Here are a few highlights from the conversation, which have been lightly edited for clarity.
On launching with 12 SKUs
"Many of the brands out there — the big the big iconic brands that we all know — there is one flavor that they all have, and then they have like a cherry one and a vanilla one. And that's the basis of their entire brand, or their entire product line. That is not something that we subscribe to. The insight into the market was that variety hadn't quite hit that stride in soda. You saw it in cereal; you saw it in yogurt; you saw it in chips; variety is key to the customer experience right now in this country. It's happening in every part of the grocery aisle and every part of online. And we wanted to bring that through."
How out-of-home helped the B-to-B business
"Out-of-home is very interesting because you can't actually control how people look at the billboard. The billboard doesn't click through to anything. We're an omnichannel brand, and we have a hybrid model business model — so we are DTC and we are also wholesale. Out-of-home actually works for both. And even when you are not on shelves, out-of-home has a B-to-B play. What we found was not only did it signal that we were here, that you can go to the website — and, of course, people would Google us and go to the website, they would take photos of it, which created organic engagement, etc. But [out-of-home] also spoke to a B-to-B audience, meaning trade buyers, distributors, etc. They said, 'Oh, this is a new brand that I don't have that looks incredible, everyone's taking photos of these beautiful billboards, I need this.' And it created a lot of inbound interest in that way."
The changing revenue pie chart
"Once you get your distribution cooking, just based on the way people buy right now, you're going to start to see a huge rise in your wholesale business. At first, of course, DTC was 100%. Then it became more like 60%. Now it's hovering [around] 50%, and sort of falling as we expand. To me, that's really about making sure that you're using DTC and wholesale in a complimentary way. I don't want the businesses to [start] competing; we are one business, [and] we have two different revenue streams."