Podcasts
// October 14, 2021 ■ 4 min read
'We don't want to be everywhere': Glasshouse Fragrances founder Nicole Eckels on its U.S. launch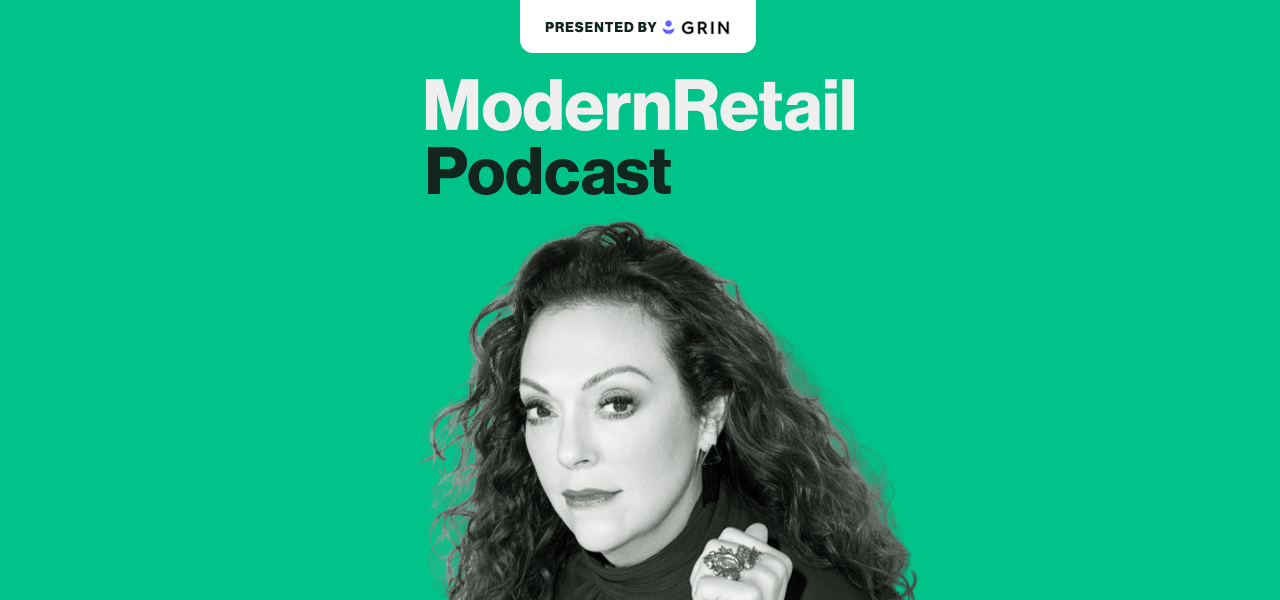 Subscribe: Apple Podcasts | Stitcher | Google Play | Spotify | RSS
After hitting it big in Australia, Glasshouse Fragrances is testing out the U.S. market.
The company makes luxury candles among other high-end products, and since launching in 2005, has become one of the biggest candle companies in Australia. Now, it is focused on international expansion after launching in the U.S. last year. It is currently available in over 1,200 retail locations in the country, and has expanded to body washes, soaps and diffusers. Founder Nicole Eckels joined the Modern Retail Podcast and spoke about how she built the brand and her strategy surrounding the U.S. expansion.
"Scaling to the U.S. was very difficult because we have grown a very big business for our category in Australia," she said. "And it took all of our resource just to supply that [Australian] market and to serve as that market."
Indeed, over the last 15 years Eckels has been trying to perfect her Australian business. In the early days, she was doing everything from scratch. She had a background in sales, but not so much in manufacturing. "It really was a matter of trial and error," she said — figuring out how to make the right products and get them in the right hands. "It was really really tough in the beginning," she said.
But now, she said that the timing is right and it's time for Glasshouse to bring its products to the U.S. Eckels is doing this by establishing an online presence — both direct-to-consumer as well as on Amazon. She is also seeking out distribution from independent retailers. "We're not trying to just be everywhere and get mass distribution right away," she said.
Still, there's a lot of work to be done. For one, she is still building out Glasshouse's brand presence in the States. With that, she's trying to find the right retail partners. For a luxury brand, she said, it's a difficult balance — and that's what she's figuring out now.
"We are a luxury brand," she said. "We don't want to be everywhere but we don't want to be too difficult to find either."
Here are a few highlights from the conversation, which have been lightly edited for clarity.
On building the brand from scratch
"It's really hard when you do something from scratch — you don't know what you're doing. You can't afford to pay anyone to really help you. So it really was a matter of trial and error. And in the beginning, we were very small. In month one, I think we made 1,000 candles, most of that was done by hand. Our first candles were terrible — they burned terribly, they smelled great. It was just it was a mess compared to now. Our products are comparatively some of the best in the world — if not the best. But that took 15 years of trial and error, bringing in the best candle makers I could get my hands on, flying them out to Australia because they are not there. And it was tough. It was really really tough in the beginning."
Figuring out when to expand
"When I started Glasshouse, we started with a candle because, in my mind, that was the biggest gap in the [Australian] market. What I really was trying to do was build a beautiful up-market Bath and Body Works — because, as a consumer, I was sort of tired of Bath and Body Works. I wanted something that was more elevated…and I wanted to wait until we had that full assortment of product categories to move into new markets because I was worried that if I went before then we would only be known for a certain product… And so that [product expansion] was the big thing that I was waiting for."
Glasshouse's U.S. launch plan
"The first thing we needed to do was get our dot com right, make sure our dot com was working and built properly. So we did that [and] I opened an Amazon store, because I believe that is where a lot of our consumers are. And I wanted to make sure it was executed really well because we are a luxury brand. And now we are growing in independent boutiques, just like we started in Australia — which has been wonderful. We're doing more of an organic build. We're not trying to be everywhere and get mass distribution right away. We're happy for it to slowly build while people get to try us and experience our brand. We are a luxury brand. We don't want to be everywhere, but we don't want to be too difficult to find either. We don't want to be so niche that you can't find our product."