'We really saw the viability': How Peace Out leverages viral moments on TikTok for growth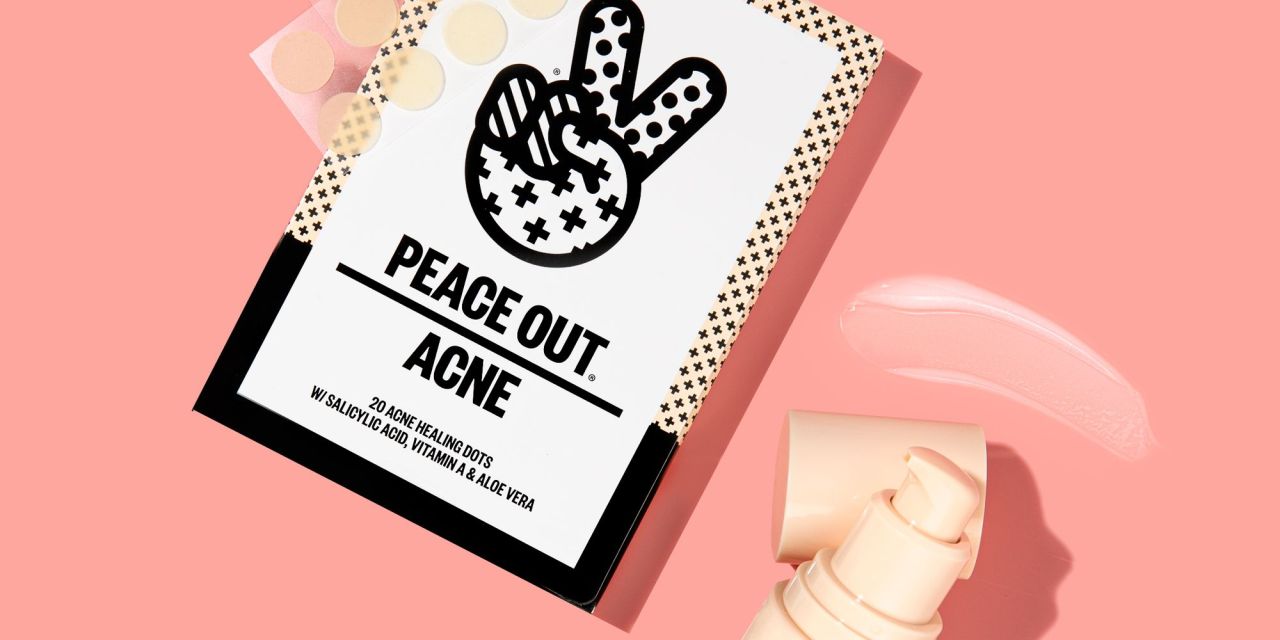 Peace Out
Peace Out's wake-up call to change its business model came in the form of a TikTok duet almost two years ago. Skincare influencer Hyram Yarbro posted a duet on the app — which the company said it didn't sponsor — essentially giving his stamp of approval for Peace Out's pore strips.
Within 24 hours, the skincare brand sold six months' worth of products — and by the end of that week, Peace Out had sold 15,000 units. It was at that moment that Peace Out, a brand focused on acne and aging products, realized it needed to think of TikTok as a platform to sell products. 
"We really saw the viability of TikTok," Junior Scott Pence, Peace Out creative director and CMO, said. "It's not just for education and having fun with the brand and engaging with our consumer but a viable selling platform for us."
Launched in 2017 as a Sephora exclusive, Peace Out began to use TikTok as a crucial component of its marketing strategy, often prioritizing its content and influencer partnerships on the app over traditional channels. Some of the TikTok videos that have driven sales for Peace Out are organic shoutouts that go viral — like Yarbro's — while others are paid ads. Thanks to the company's over 88,000 followers on TikTok, Peace Out's revenue grew 79% this past year with an estimated 65-70% growth in 2022. To date, the company has sold over 40 million acne dots.
Pence said it's difficult to track how much of its sales come from TikTok because Peace Out just recently began using TikTok's new in-app shopping experience. The short-form video-sharing app, in partnership with Shopify, piloted TikTok Shopping to select merchants last year
Peace Out products are available at all Sephora stores in the U.S., Canada and Europe, among other countries. Peace Out merchandise is also found on its own website, through Amazon and in 200 Kohl's stores. 
"TikTok elevated us in the pandemic and it really drives business and our brand and our messaging and our product in a way that I don't think would have happened if it was not around in the short amount of time that it did," Pence said.
The app has become a vital tool for traditional brands as well as small businesses who not only want to generate more sales but also appeal to Gen Z. Hollister partnered with top TikTok influencers Charli and Dixie D'Amelio in May for its new brand called Social Tourist. Meanwhile, Nadya Okamoto, CEO and founder of DTC period brand August, has become the influencer for her own company gaining 2.6 million followers on her personal account on TikTok. 
For Peace Out, the brand prefers to team up with nano- and micro-influencers as well as TikTok dermatologists because customers tend to trust them more, Pence said. The company's founder and CEO Enrico Frezza also appears in some of Peace Out's videos to explain the company's products to consumers.
The amount of engagement a video gets on Peace Out channels can vary. For instance, a recently released video ad featuring the company's acne dot received over 2.5 million views and over 200,000 likes. Another video with the same product garnered 3.4 million views.
Viral moments on TikTok can yield results beyond just sales. "If the brand has a broader assortment or portfolio it's a chance to [acquire] a whole new consumer base and introduce them to the full suite of products and services that the brand offers," said Matt Voda, CEO of marketing analytics firm OptiMine. "It has the opportunity to cascade well beyond just the success of a particular product."
Voda said several brands have yet to utilize TikTok as a crucial part of their marketing strategies, partly due to the fear that they might do more damage than good. He said brands should experiment with different content and understand that some ideas may not work.  
"TikTok forces brands to communicate differently than let's say Instagram or Facebook," Voda said. "There's a lot more creativity that's forced as part of the platform that I think is just more organic and connects better with the consumer."
Peace Out said that on the heels of its TikTok success, it is also looking into making its products available in Asia, Mexico and other countries. The brand is also looking to expand to other categories and launch new products in the near future. 
The company has over 32 employees and plans to expand its research and development team. Peace Out said it has a young social media team that has a strong understanding of TikTok trends. But when it comes to making a video go viral, Pence said there isn't an exact recipe for that.
"I don't think you can ever make anything really 100% go viral in a really major way unless you're Rihanna or Beyoncé," Pence said. "If somebody does have a proven strategy for how to go viral then I would like to know."