'We very much see retailers as acquisition channels': Caraway CEO Jordan Nathan on the cookware brand's growth strategy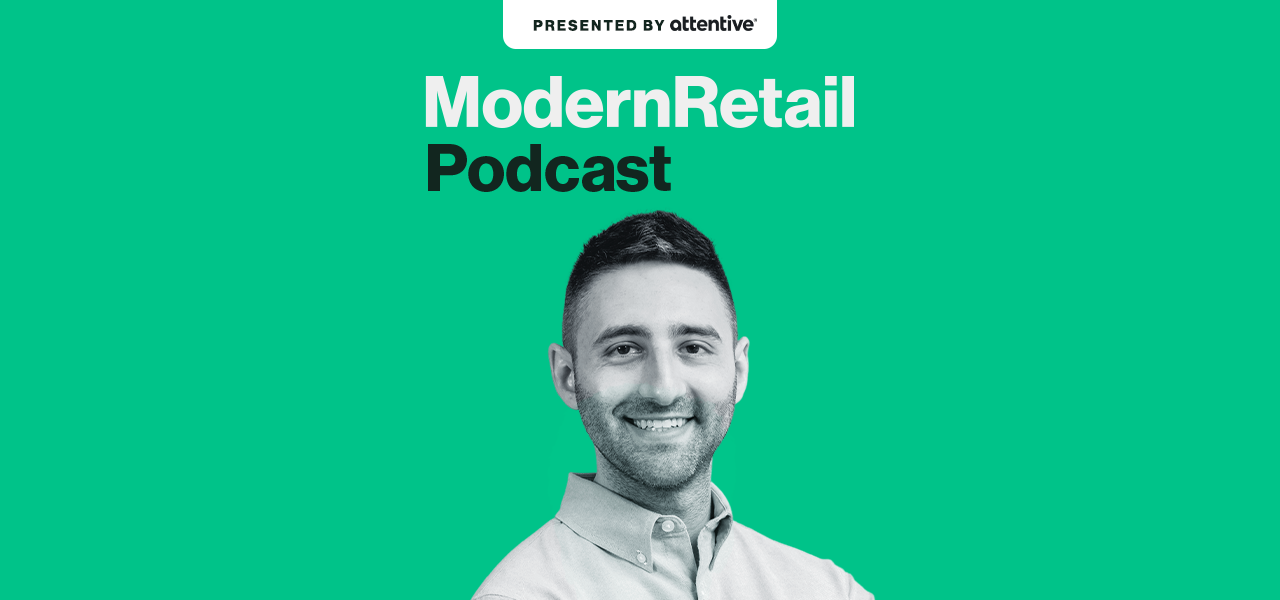 Subscribe: Apple Podcasts | Stitcher | Google Play | Spotify | RSS
It's been a good year to be a homewares brand.
Indeed, cookware startup Caraway was a hot commodity during the pandemic. According to its founder and CEO Jordan Nathan, the company's popularity created some headaches. Many items were out of stock more often than not in 2020, and supply chain issues continue to persist. But, "we were very fortunate to be on the right side of the equation," Nathan said on the Modern Retail Podcast.
According to Nathan, part of what made Caraway especially successful was its specific niche in the cookware space. Right now, there seem to be endless online brands hawking aesthetically pleasing pans. But, as Nathan described it, most cater to home chefs looking for professional-grade tools. Caraway instead focuses on people looking for good, sturdy equipment — but not necessarily the restaurant stuff. "We really felt like there was this just massive gap," he said.
As a result, sales have been booming. Now, Caraway is trying to grow even faster. One way it's been going about that is through retail partnerships. The brand has forged partnerships with a number of retailers and marketplaces, including Crate and Barrel, West Elm and Food52.
In Nathan's eyes, DTC is a great channel to start out — but it's imperative to find more eyeballs. When it comes to being available on other retailer's shelves and websites, he said, "we very much see them as acquisition channels." What's more, he said, is that retail collaborations "give us the ability to offer different assortments than what's on our website."
In a sense, it's about catching customers' eyes and then reeling them into the other sales channels.
Here are a few highlights from the conversation, which have been lightly edited for clarity.
On finding the right product market fit
"You had this influx of new direct to consumer brands — but also legacy brands. And everyone really seemed to be focusing on how do you bring chef tools into the home. For me, I'm not a great cook. I like to spend 15 – 20 minutes doing it a night, maximum. And I want something that's super easy. And we constantly kept coming back to this theme from people we spoke with; they wanted something that was easy to clean, they didn't want to have to think about it, it didn't need to be complicated. Something like cast iron requires seasoning, stainless steel requires an understanding of heat control. We really felt like there was this just massive gap in terms of how do we create something that's not just nontoxic, but also for the everyday cook at home."
Dealing with pandemic constraints
"I think all home categories across DTC and retail have been just thriving with consumer staying at home. They're obviously putting more money into things at home than they were previously putting into experiences. And so there's definitely been a big renewed interest in cooking — our products, in particular. I don't know the exact number at this point, but I know we've sold out over ten times in the past year. We've actually been out of stock more days than we've been in stock, and we're still just trying to catch up to the demand. We've also seen a lot of challenges with the general supply chains — from overseas, lead times are longer [and] freight is at its highest cost it's ever been."
The retail partnership equation
"We see distribution as an advantage. If you think back to all the legacy brands out there — whether it's this category, or P&G or Unilever or even a Harry's or Casper — if you really think through their competitive advantage, in most cases that came down to distribution strategy. And for a lot of the early DTC players that advantage was direct to consumer; there wasn't competition, [and] Facebook and Instagram advertising costs were low. Entering kind of into the scene in 2019 DTC [was] still a great channel. But we also [wanted] to be where customers are buying for the space. And so, we see a certain demographic on our website, but we're also not hitting the people who are getting married — they're going to Crate and Barrel or West Elm to buy everything for their home. So as we think about our partners, we like to choose either marketplaces or retailers that reach different demographics than what we do on our website. And we very much see them as acquisition channels."