'We're getting an absurd amount of people': Neighborhood Goods CEO Matt Alexander on the return of physical retail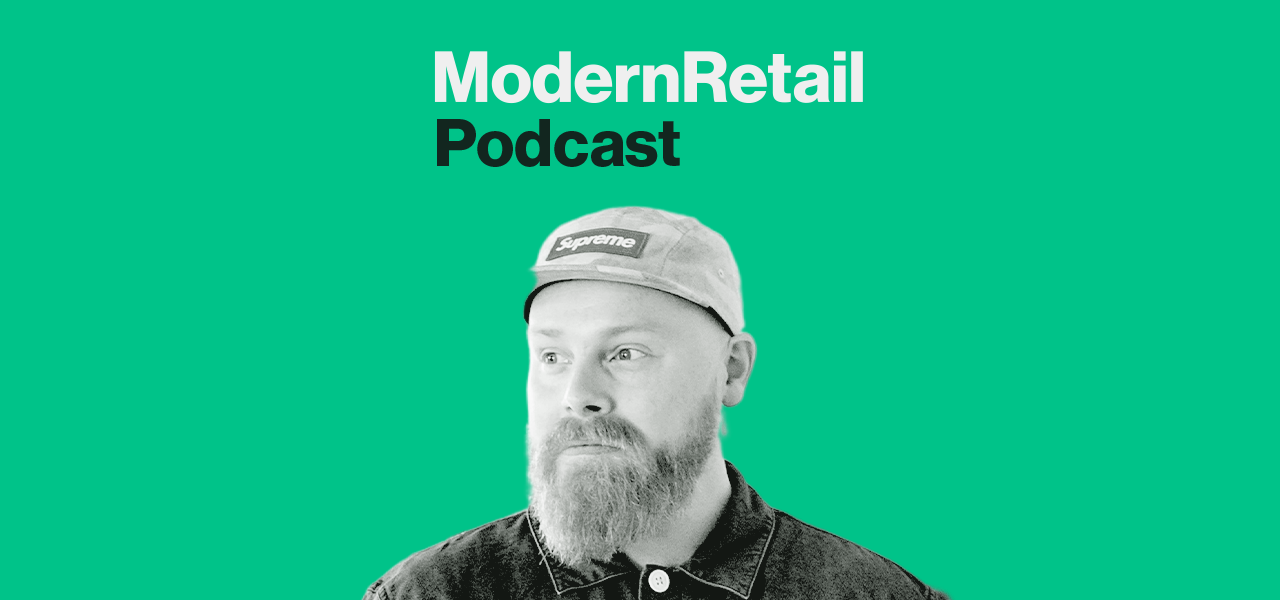 Subscribe: Apple Podcasts • Stitcher • Google Play • Spotify
Things got scary for Neighborhood Goods in 2020.
"We went through layoffs and furloughs — all sorts of challenging things," said co-founder and CEO Matt Alexander. "And we had just come into the year on a real tear, and it was just really gut-wrenching to suddenly be in that moment."
But business has returned, and his updated department store model — which has retail space in city centers like Manhattan, Austin and Plano and hosts a variety of brands in exchange for a flat fee for the space as well as a revenue share — is doing numbers once again. "Sales continue to grow and we continue to add more brands," Alexander said on the Modern Retail Podcast.
Alexander joined Modern Retail for a live podcast recording at his New York City store in Chelsea Market during Digiday Media's Commerce Week. There, he spoke about changes to the business and how he's preparing for the future.
While sales obviously dropped during the pandemic — and the company had to close all of its stores for an extended period of time — Neighborhood Goods was able to see some glimmers of light via its digital services. "Our stores are ostensibly their own warehouses. Local delivery, same-day deliveries, in-store pickup, things of that nature, we were able to offer that for products that were otherwise going to take weeks — if not months — to arrive with customers," he said. "And so that actually became a real driver for us."
But now, digital is no longer the sole focus — it's also about the store. Traffic, Alexander said, has picked back up to pre-pandemic levels and stores are more productive than ever before. In fact, he said the real issue he faces is too much traffic. "We're just getting an absurd amount of people to the point that it creates like a lot of challenges as to how you operate with it," Alexander said.
Still, it's a good problem to have. Now, the focus is on growth. That could mean more stores, though Alexander he's still trying to figure out where that may be. It could be California, Atlanta, Nashville or even a smaller suburb, he said.
But he's optimistic about the future of his business — as well as the state of physical retail itself. "At the end of the day, the fundamental picture continues to improve," he said.
Here are a few highlights from the conversation, which have been lightly edited for clarity.

Growing out its omnichannel services
"We found very quickly was that a lot of our brands hadn't opted into being online with us — there was a concern about sort of cannibalizing their own businesses in other ways. And so digital for us was more informational. But we started hearing from a lot of them [at the beginning of the pandemic] that they wanted to be online. And one of the big things was that a lot of the brands obviously started to really struggle with supply chain. Our stores are ostensibly their own warehouses. Local delivery, same day deliveries, in-store pickup, things of that nature, we were able to offer that for products that were otherwise going to take weeks — if not months — to arrive with customers. And so that actually became a real driver for us. The restaurants became a very interesting hotbed of creativity as well, where we started to work with delivery-only restaurant concepts to activate in our restaurant."
Store traffic has returned
"The stores were productive [when they reopened], just fewer people coming in. What's changed since is traffic has come back, but conversion has held steady. So that obviously works out favorably. It creates an interesting dynamic. I think the thesis for us was always that you would probably come in for the first time because you really care about X, Y, Z brand that you've never been able to see in person before… You get excited, and then you keep coming back because you had a good experience and you get hooked on others. Or, you had a great experience — the restaurant, whatever it is — and that sort of creates this magnetism. And I think we're seeing that play out."
On Neighborhood Goods's next locations
"In California, there's a couple of markets that are very exciting that we're looking at. And then there's the Atlanta's and Nashville's and Denver's and Seattle's that are just very energizing to a lot of different brands for a lot of obvious reasons. There's Chicago's and otherwise. And you think about a lot of those markets, and you think about the most obvious areas within them. But there's a lot of satellite suburban markets that are very compelling as well. What we hear from a lot of brands right now is — it's always been the same thing: which is that customer acquisition cost is just going up and up and up. And there was reprieve during the pandemic for a minute, but it's now much worse. And so everyone's thinking about distribution channels; everyone's thinking about profitability; everyone's thinking about how they can have a physical strategy where opening a store in the right location can be drastically less expensive than running an ad campaign each month and drive a more loyal customer and more of a return. I think everyone's thinking about it. I think the general sort of reasons why we exist — that we can help in those sort of scenarios — remains extremely relevant."