'We're humans, we're aspirational by nature': Reel CEO Daniela Corrente on what consumers are saving money for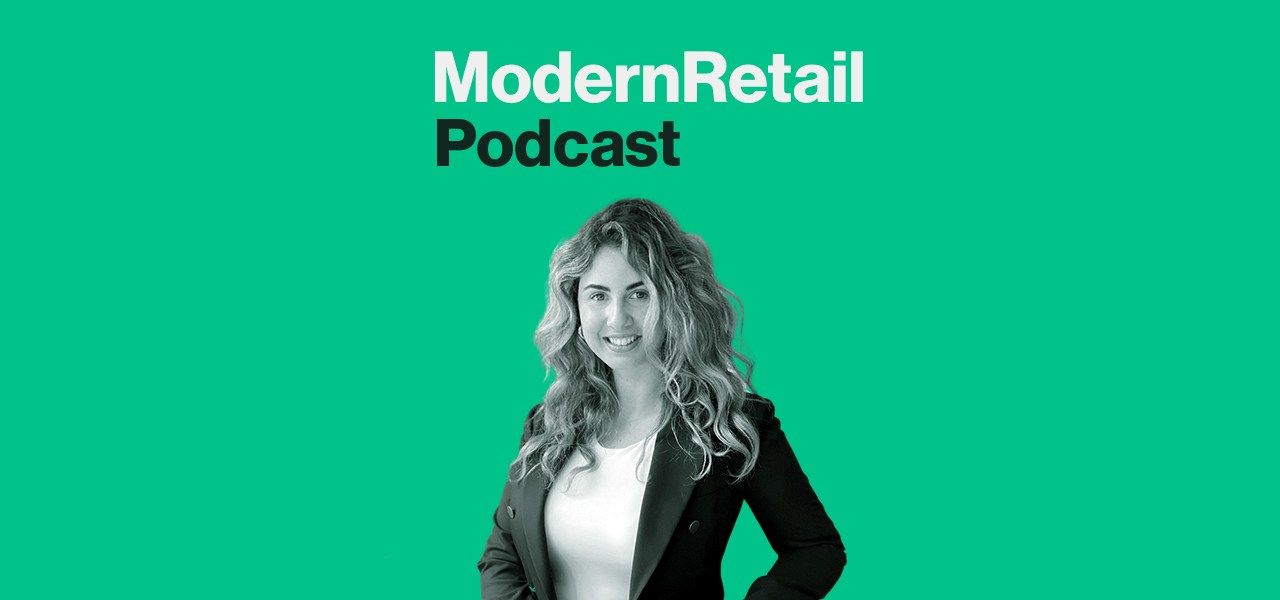 Subscribe: Apple Podcasts | Stitcher | Google Play | Spotify | RSS
Piggy banks aren't especially in vogue, but the idea behind them sticks. By saving up a little over the long haul, you can pool quite a bit of money — enough, in Reel's experience, to pay for a luxury handbag, furniture or some electronics.
The personal finance app lets customers save up for specific items. Users pick something and commit to wiring Reel a few dollars a day for it, setting an enticing timeline into motion. Put aside $5 a day for 12 weeks, for instance, and Reel will take care of shipping you that Apple Watch you've had your eye on.
It's a win-win situation, in CEO and co-founder Daniela Corrente's telling. Customers save responsibly for stuff that may have felt was outside their price range, and companies working with Reel create a new touchpoint for cost-concerned customers (the only loser might be credit card companies, which Corrente doesn't feel too bad about; she had her fair share of credit card debt in college).
"Many of our customers have gotten their first luxury handbag through our website. So we're actually converting them and giving brands the opportunity to leverage our platform," Corrente said on the Modern Retail Podcast.
The average customer, she added, has two or three "active reels" they're saving for.
With the pandemic continuing to constrict people's social lives, purchases for fashion — Reel's first vertical when it launched in 2016 — have dipped. Meanwhile, the company accelerated its expansion to other categories. "Our priorities has humans have varied, because we're 24/7 at home now. A lot of us, we don't necessarily have a house that's fit to work from," Corrente said. "All of a sudden, [users are] investing more in making your house prettier, more accommodating for working from home, investing more in fitness from home… those have all been categories that have catapulted since this happened."
Here are a few highlights from the conversation, which have been lightly edited for clarity.
How both customers and retailers win
"We're humans, we're aspirational by nature, we're going to want things, and we're going to find ways to our goals. That goal can be your new AirPods, it can be a trip, it can be a new running machine. As far as retailers, they're also being more open. For some retailers it's worked fantastically, especially for the fact that doors are closed and they've purely relied on e-commerce. Finding alternative ways to convert customers, to increase AOV and push products, is very appealing to them."
The pandemic's effect on different product categories
"The biggest shift has been in the kind of products people are saving for. When coronavirus happened back in March, we were still focused on the fashion vertical and were going to expand to others throughout the year. But we had to make an executive decision. You have to met your customers where they are mentally. We said 'hey, we should open our platform to other kinds of products right away.' So if people feel now that everyone's working from home, that instead of saving for a handbag they want to save for a desk, we should allow them to do that right away. It's been interesting to see the increase on saving for technology products, for electronics, for furniture. When it comes to beauty, we've actually seen people also saving for beauty procedures. Like 'I want to save to do my highlights when this is over. I want to save for Botox when this is over.'"
About Reel's competitors
"In the case of Affirm, it's along at the point of purchase. They're actually lending you money, and there are repercussions when you get a loan. In the case of Digit, it's savings, but it's more transactional. We're actually merging the purchase, which is the emotion, with the savings. You get a personal shopper that works with you, that looks for deals for what you're looking to get. We place the order on your behalf. It's full circle from the moment you decided this is the item you want until you have it."