'We're the coach versus the quarterback': General Mills' DTC lead Carter Jensen on how the CPG giant goes about e-commerce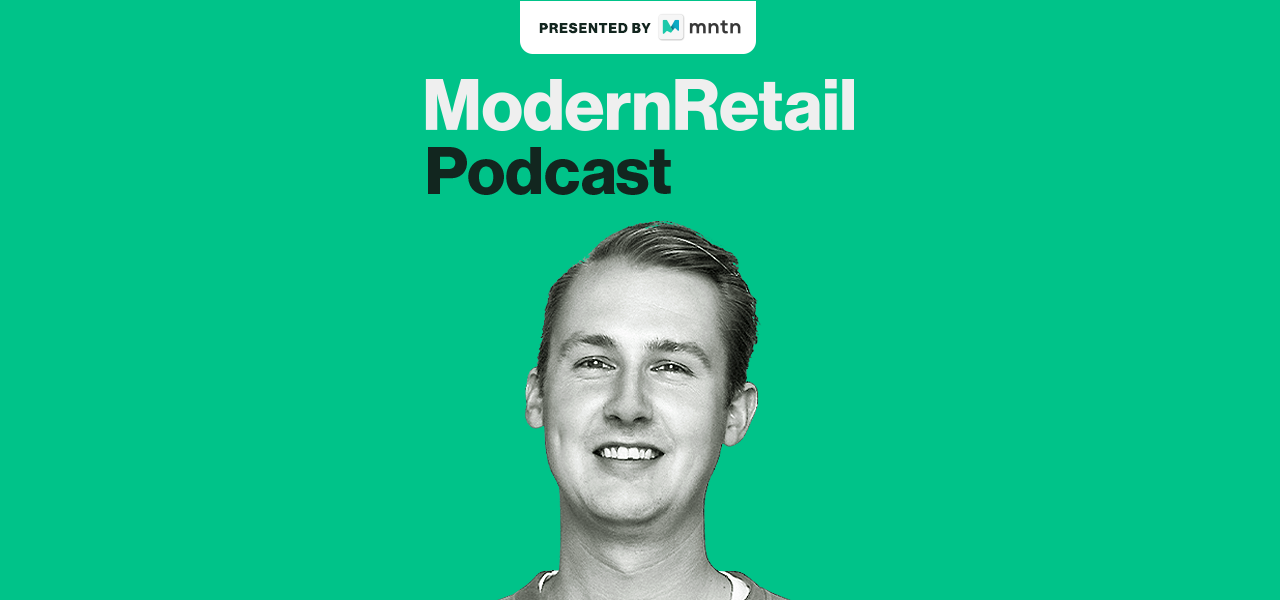 Subscribe: Apple Podcasts | Stitcher | Google Play | Spotify | RSS
General Mills is known for being the company behind household name brands Wheaties — but it's also trying to build out a robust DTC strategy.
At the Modern Retail DTC Summit, held last week in New Orleans, General Mills' global e-commerce lead of DTC Carter Jensen took to the stage to talk about how he approaches his role. That conversation was recorded for this week's Modern Retail Podcast.
Jensen isn't the usual CPG conglomerate leader — he only joined the company about two years ago. "I come from a weird hodgepodge of startups and consulting and agency land for the last 10-plus years," he said. But this variety of hats worn has helped Jensen better conceptualize how such a big company can go about direct-to-consumer strategies.
General Mills brought in about $4.5 billion last quarter — and direct e-commerce represents likely a tiny fraction of that. This year, General Mills is on track to launch DTC campaigns with about 30 brands — which he described as "exponentially" more than the launches from the previous two years. Still, Jensen said that DTC is an increasingly important part of the overall program at the company.
"The vision of DTC from the top has shifted and changed," said Jensen. And a lot of that was thanks to the pandemic-led e-commerce boom. "We look at DTC now as not necessarily the end all be all, but a really important part of what we call the connected commerce journey."
Different brands have different needs. For example, General Mills has upstarts from its incubator program — and the company uses DTC tactics to gain helpful consumer fit data. The conglomerate also launches standalone websites for product drops, like it has for limited-edition Wheaties boxes. While General Mills does use e-commerce as a revenue driver for some brands, it is still very small compared to the company's vast distribution channels.
And, at the end of the day, the company's playbook depends on each brand. "We lean on our brand teams, they are the brand experts. They're the ones who know their products, their partnerships, their consumers the best," said Jensen. "We come in with the DTC capability of knowing the tech stack, knowing what works, knowing how to ship products… we're the coach versus the quarterback, and we let them take control."
Here are a few highlights from the conversation, which have been lightly edited for clarity.
How Jensen built out his team
"DTC is just really different. The fulfillment practices to fulfill a single box of Cheerios from a manufacturing plant to a 3PL to the end consumer is very different than our fulfillment practices as we serve our biggest customers such as Walmart, Target, etc. So when we built the team, we knew that we were going to have to have a full stack of services, because fulfillment is very different than the supply chain team. We have to create our own setup of 3PLs, we have to create our own setup of finance — our finance systems aren't built for that one-on-one type sale. And so when we built the team, we brought on a group of really awesome generalists — people who are just curious about the space and were ready to take on anything and everything we threw at them. "
General Mills' three types of DTC campaigns
"We see DTC right now in kind of three key categories. For some of our smaller upstart brands — [for example], Doolies and Good Measure are probably two brands that many people here haven't heard of; they came from our incubator program — we're using DTC to experiment to learn about market fit to figure out how do we get them into market quickly. Where they aren't in retail channels, we can get them out there and get great consumer feedback. If you go to shop.wheaties.com, this is the promotional category where you can get the custom foil Michael Jordan Wheaties box. And from that play — it's a great marketing play — we get to know our consumer better, we create a relationship with them. And that's great. Then you look at the final category, which is more about sales. You look at like epicprovisions.com — which is our beef jerky and that kind of category — where we are going after profit. There are, obviously, metrics that are different for each one of those."
Anatomy of a CPG drop
"KPIs for a drop get into this idea of brand love — reaching your brand fanatics. The thing that I always like to say is: when else are you going to be able to talk directly to the most — and these aren't the real numbers — but you're 10,000 most avid brand fanatics in the world? You have them, you have a product they want [and] you have an experience that you own. And that's a really incredible way to say, hey [to the] the 10,000 people who are really dead-set on waking up at 8am to see the Instagram post to go and get the password for the drop — to buy some cereal. Like, they're really important to us. Those are the consumers that have grown up with our brands and continue to lean on them. So this idea that we can serve them in a really unique and interesting way is super exciting. "