Why beverage startup United Sodas is testing out a new out-of-home strategy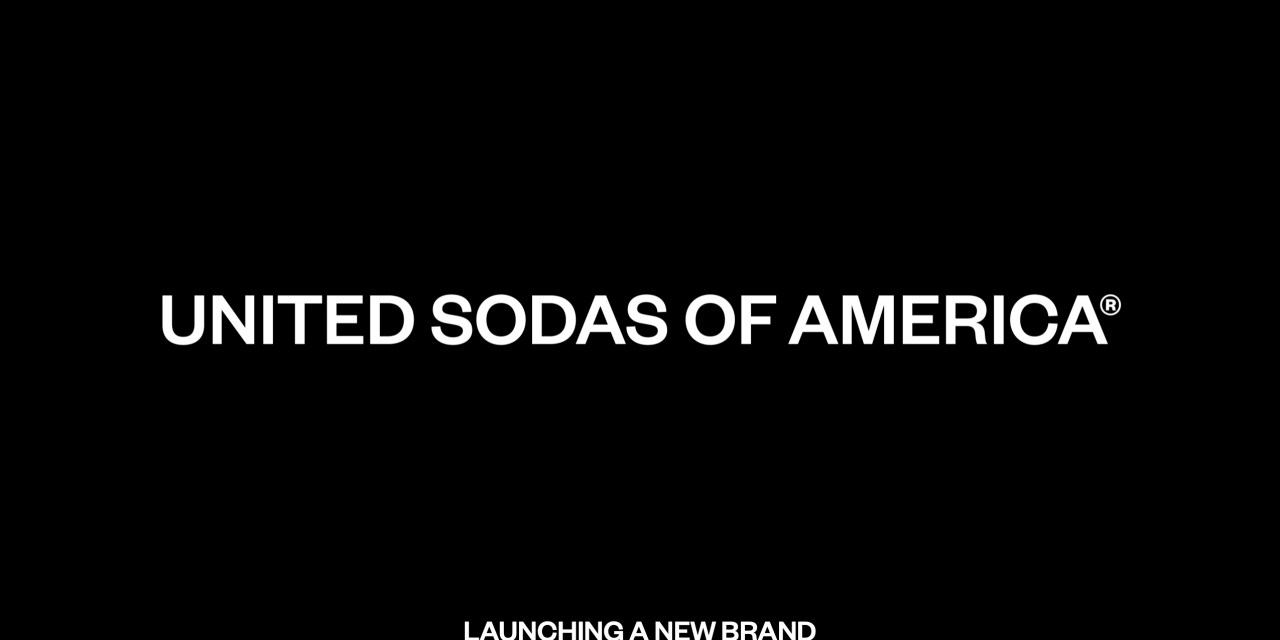 Outdoor advertising has plummeted overall as Americans stay off the roads, but new opportunities for brands to reach local customers are emerging. Billboard advertising, for example, has reportedly declined by 40% since March.
At the moment, many brands are still forgoing subway ads and other "underground" ad locations. But startup brands, which halted many of their contracts when the pandemic began, are now targeting potential customers near outdoor-focused reopening in effect in urban areas. Brands like United Sodas and Revel Scooters are aiming to get within eye-view of potential customers who've been quarantined for months.
In the coming weeks, newly-launched soda brand United Sodas will utilize LinkNYC kiosks for its first out-of-home campaign. The company began thinking about OOH in its home market of New York City last fall, co-founder and CEO Marisa Zupan told Modern Retail. But the original plan to hit mostly subway cars and stations was modified at launch. Now, two months after the drinks first hit the market, the campaign has been "shifted to above ground kiosks" in New York City — nearby to where people are currently congregating, she said. 
The fundamentals of the United Sodas' strategy are still the same. Despite the changing commute patterns, "there still needs to be a blend of traditional placements in large cities," Zupan said. The vendors themselves, LinkNYC and its New York operator Intersection, were open to brands having new approaches or changes to the ways they'd typically go about using them, she said. For example, hand-picking units in specific public spaces, like parks and squares. Intersection will also provide weekly reports to show data variations of post versus pre-coronavirus impressions, to help with ongoing campaign adjustments and conversion optimization.
United Sodas' Link debut is set for late July, and will revolve around pedestrian-heavy areas and long walking corridors, such as Broadway and Madison Ave., said Zupan. "You can follow someone from Times Square all the way to Brooklyn," she said of the planned kiosks.
That's a change from the strategy a month ago, when the brand would have aimed for more grocery stores. This is because new consumer patterns are emerging. Even so-called deserted neighborhoods, like Times Square, are inching back up in foot traffic. The area's June foot traffic jumped to an average of 45,000 daily visitors, compared with 33,000 in April, during the virus' peak in the region.
These numbers line up with the city's current reopening phase, in which most residents are working and playing in their own neighborhoods. Much of the indoor leisure scene, including restaurants, bars and theaters, are still prohibited from operating by Governor Cuomo.
As the launch got closer and the city's reopening mandate moved to allowing outdoor dining, there was a slight shift. "We thought, 'how can we play on that?'" said Brian Rappaport, CEO of Quan, an OOH agency specializing in DTC brands that helped facilitate the campaign. Its past clients include DTC players like Away and Casper. The company is also currently working on a similar strategy with Revel Scooters.
This is also a great time to try out an OOH marketing strategy given the discounts and deals, noted Rappaport, who declined to disclose the campaign's budget."Nobody should be paying 100% of what they did pre-pandemic," he said.
The initial trial, set to run through the first week of September, is also a way to get sense of the new commutes and conversion rates. This is because, despite a pickup in sidewalk activity, it's still unclear how many office-related businesses have had workers return to their desks. "We'll have to see how they perform before shifting dollars between units," Zupan said. 
For United Sodas, a young brand still working to reach its local demographic, the flexibility of the digital signage was equally important, explained Zupan. Not only are the new creatives aimed at specific neighborhoods and demographics the way subway ads would have been, "they also allow us to modify them as many times as possible" based on evolving daily factors, she said. Using the data-driven backend, changes can be made based on hourly weather, news cycle and even nearby restaurants, she said. For example, a rainy forecast would potentially call for certain United Sodas flavors.
For Quan, DTC clients' strategy to go "above ground" is picking up; the agency is seeing a pickup in business from both existing and new brands interested in taking advantage of the advertising opportunity right now. For some of Quan's DTC clients who halted their OOH spend when Covid-19 hit, "they want to jump back in," Rappaport said.