Why smart toothbrushes are ripe for brand partnerships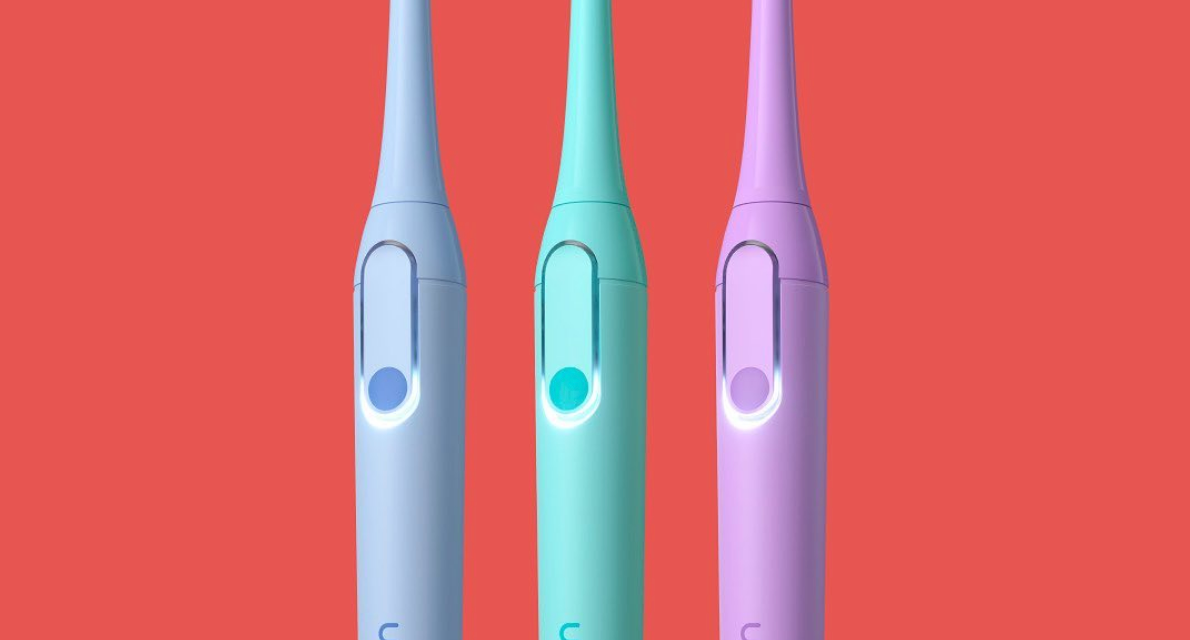 Brands are looking past Alexa and Google Assistant — and toward less-conventional smart devices, like toothbrushes.
Last week, Colgate announced a collaboration between its Hum smart toothbrush and the mindfulness app Headspace. Now customers can stream Headspace content for free, through Colgate's own Hum app, while they brush their teeth.
Branded collaborations on smart devices are nothing new, but most are concentrated on smart speakers. Although Google and Amazon's smart speakers don't explicitly allow advertisements, brands can add "skills" to Alexa or "actions" to Google Assistant, like voice-ordering a Domino's pizza.
But the Colgate and Headspace collaboration is the latest example of brands testing out niche smart technology. Companies are looking at collaborating with a whole host of smart products, from toothbrushes to smart fridges. Their reason for experimenting beyond the Alexas and Google Assistants of the world is largely about centralizing customer data — although a smart speaker like Amazon's Alexa has seemingly infinite reach, Amazon also keeps most information about its customers to itself. Turning to alternate smart products presents a way for brands to reassert control.
Headspace's partnership with Colgate's Hum toothbrush, which Colgate released in August, is pretty simple. In its app, Colgate offers customers "smile points" in exchange for brushing their teeth and completing other in-app tasks. Customers with over 200 smile points get a 60-day free trial to Headspace within the Hum app. After that, to keep listening on their smart toothbrush, they'll have to subscribe.  
The collaboration comes as the "smart" product landscape becomes ever more expansive, with smart toothbrushes, smart watches, smart vacuums, smart lawn mowers, smart thermostats and even smart diapers all entering the fray. The smart home business alone is on track to hit $53 billion in revenue across the globe in 2022.
If the partnership proves anything, it is that even companies rarely grouped together — like a toothbrush and a mindfulness app — could actually become seamless partners, said Bryan Forbes, the vice president of strategic planning at IN Connected Marketing. "In the spirit of collaborations, brands that can come together to solve a true human need are ones that you're going to see people adopt," he said. "It can't be gimmicky." And what do toothbrushes have in common with Headspace? They both help gear a person's mind toward rest and sleep.
Yet, at its core, this is really a data play. "A major trend we're seeing is brands eschewing the mainstream platforms and building voice assistants delivered through touch points they control," said Eric Turkington, the vice president of strategic partnerships at the voice marketing agency RAIN. He added that partnerships like this are exploring "the degree to which brands can help each other out without necessarily surrendering their data to Big Tech." Colgate, for instance, might bring more companies within its Hum ecosystem in order to learn how its customers interact with different types of content. Headspace could only be the beginning.
Because Amazon, Apple and Google, the three biggest players in smart technology, vacuum up so much data, brands are looking at devices outside of Alexa and Google Assistant so that they can have clearer information on who their customers are. Hannah Paxton, a strategy associate at RAIN, pointed to voice assistants in vehicles as one potential data trove. Tech companies are racing to get their voice assistants integrated into cars, and that's because those assistants can learn so much about people — what music they listen to, what news sources they choose, where they stop for coffee or gas — through how they interact with their vehicles. "If I'm commuting to and from work every day, it can start to build out information about my commute," said Paxton. On a smaller scale, similar collaborations might reach, say, a Roomba, which can already map the layout of a customer's home.
That's not to say brands will ditch the tech juggernauts. One toothbrush app hosting content is not going to compete with the juggernaut of Alexa, which is integrated into TVs, fridges, delivery apps and everything else. Last year, Colgate, alongside L'Oreal and Lululemon, participated in a beta test to integrate audio ads with Amazon's Alexa smart speaker. And its competitor, Oral-B, has already partnered with Amazon to more tightly integrate its toothbrushes with Alexa. Through the collaboration, people using an Oral-B smart toothbrush can play music through the connected system or order more brush heads.
But attempts to tether brands to a broader diversity of smart devices are growing. A startup called Audioburst is trying to build a personalized entertainment platform within Hyundai vehicles. It also plans to bring targeted ads à la Facebook to those vehicles. And the kitchen brand Whirlpool partnered with the recipe platform Yummly to send recipes from a phone to, say, a Whirlpool smart oven, so that customers won't have to look up as they cook.
The two RAIN employees told Modern Retail that toothbrushes will not be serving people ads anytime soon, if ever. But brands seem poised to utilize more smart products, including toothbrushes, as they blend products and content — all while keeping the customer data that Google or Amazon hoards.
Talking about Headspace and Colgate, Paxton said, "That product is learning about my morning and nighttime routines. That becomes really powerful when paired with other data points" — like, say, Colgate learning about the content customers choose through its Headspace integration. "It's all about the contextual data they're able to gather."