With YouTube's new shoppable tools, the video platform wars are heating up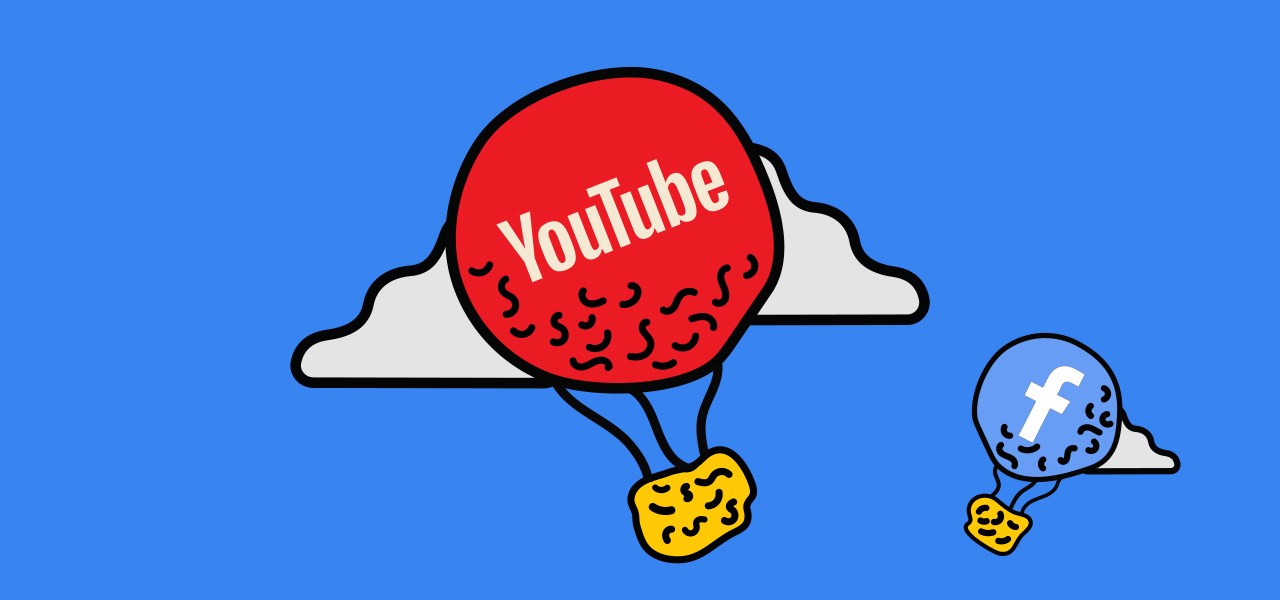 YouTube is the latest video platform to roll our shoppable ad offerings. 
This week, parent company Google officially announced it will begin testing a new video shopping feature on the video platform. The tool, which will roll out to select creators and their brand affiliates this spring, will consist of a prominent shopping cart button that will link mobile and web viewers directly to a list of products relevant to the video — which can then be purchased.
The shoppable video feature has been a longtime coming for the platform, which began allowing brands to directly advertise on videos back in 2015. The program builds on YouTube's recent tools development; the company said it was testing out a new integration with Shopify last October, and over the past year the platform began tapping influencers to consistently tag the brands of products featured in their videos.
The move is part of Google's growing competition with Facebook (and by extension Instagram) and TikTok — all of which are growing their e-commerce presences. Instagram's latest IGTV and Reels capabilities — which allow viewers to directly tap and purchase products — have helped cement its status as a major online shopping destination. Meanwhile, TikTok recently began adding its own e-commerce ad functionalities. This past year Snapchat also started building out new ad tools to appeal to retailers. These video platforms — the traditionally focused on user engagement — now view social e-commerce as the next horizon. YouTube's new tool development is another example of social commerce becoming a priority for both advertisers and tech companies.
Digital agencies are poised to test out YouTube's new shoppable features. Wallaroo Media founder Brandon Doyle, who works with DTC brands such as Rhone and Cotopaxi, said the update is an exciting opportunity for brands looking to grow their YouTube presence. "It's on our roadmap in Q1 or Q2 for a handful of clients, " he said. "I think they're going to be huge."
Similarly, Digishopgirl Media founder Katya Constantine said that while YouTube has been integrating shopping functionalities for some time, this step could help creators and advertisers better manage and assess conversion. "The more features that make it easy for creators to tag products in a data-driven way, the better," Constantine said. 
In recent years, Facebook has built out robust e-commerce tools that have been focused on promoting products and facilitating transactions. Meanwhile, YouTube has remained a top of the funnel channel for most marketers, Constantine said. "That has kept it a content-first platform first and a sales tool second." 
Ironing out the kinks in creators' sponsored posts, including sleeker alternatives to product links in video captions, could make the platform better suited for mid- to lower-funnel campaigns. So far, a few of Digishopgirl Media's consumer brand clients are preparing to rollout YouTube campaigns in the coming months, including brands like Blueland, which already heavily advertises on Facebook.
Lucas Tieleman, executive vp of Product at Bazaarvoice, said that the timing of the new feature's rollout makes sense since many consumers are home and more willing to shop via video posts. "It should come as no surprise that Youtube, the internet's cornerstone of video sharing, wants in on the action," Tieleman said. It could also give creators and brands the ability to make long-form, shopping-focused YouTube videos, Tieleman explained.
Indeed, length remains one of YouTube big differentiators, said Constantine. The platform's high engagement on long-form videos set it apart among short-form content on other platforms. Adding shoppable aspects to those videos makes it even more enticing to brands. "If executed well, these shopping tools can help retain and grow its loyal users," she said.