Brands are changing their approach to seamless in-content shopping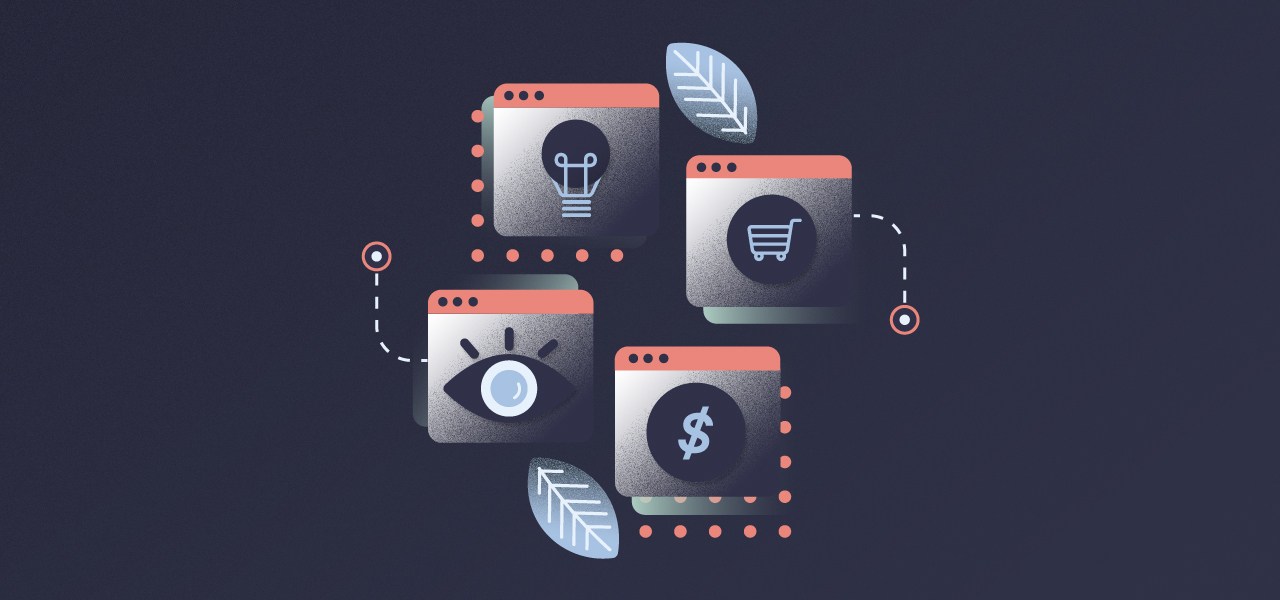 In recent years, brands and publishers have adopted affiliate marketing as an increasingly established method to audiences.
However, what may seem to be a mutually beneficial arrangement between brands and affiliates on closer scrutiny reveals itself as a solution that comes with challenges. Meanwhile, the emergence of content commerce is opening different approaches to matching shoppable moments with contextually aligned audience experiences.
Every second counts in the consumer shopping experience
In the digital age of marketing, attention is currency, and with multiple demands competing for a consumer's ever-decreasing bandwidth, something as simple as clicking a link creates friction, lengthening the buyer's journey and introducing distractions.
Imagine the following scenario. A consumer is reading the news and sees an ad for boots. They've wanted to buy new boots, so they click on the ad. The ad takes them to an e-commerce website. The consumer puts a pair of boots into their cart and clicks the checkout button.
The next option pops up: Would you like to create an account or continue as a guest? The consumer hesitates. Do they want to spend the time creating an account with a password and then confirming their account? They choose to continue as a guest. And just as the consumer finishes inputting their address, they get a notification on their phone. It's the kind of distraction that causes them to forget the boots, maybe not return to the content at all — the chances of them purchasing what was in the cart are now slim.
"With content commerce, consumers have the ability to check out directly within digital content," said Mikaela Jaconelli, head of Sales and Key Accounts at Tipser. "It's the same as with old retail management models; what matters when it comes to sales is location, location, location. This has been true in the physical space for a long time, and the digital surfaces are no exceptions. Today's consumer wants to checkout at the point of inspiration, as conveniently as possible. The best opportunities are often granted to early adopters, and this is an opportunity for brands and publishers to keep up with this trend to stay relevant, keep reaching their target audiences and scale revenue."
Content commerce: Keeping publishers and consumers together
Instead of encouraging consumers to navigate away from a publisher, content commerce gives consumers the option of buying an item without ever leaving the page. The result is a seamless experience in which a consumer remains immersed in the publisher's content but has access to the entire shopper's journey, from browse to purchase.
This doesn't mean that affiliate strategies are obsolete, but it does mean they will be joined by other dynamic approaches that expand brands' and publishers' toolkits.
"Affiliate marketing, in my point of view, will still exist," said Harm Heibült, director of BurdaStyle Group, a publisher based in Germany. "But if you are a publisher like us, where the entire experience is around inspiration and shoppable inspiration, then affiliate marketing is not the right approach because you have friction in the user experience by linking out to somewhere else … We were aware that if we wanted to become successful in the e-commerce sphere, we had to find a way to have somehow a fully integrated user experience."
As an example of what "fully integrated" means, if a consumer is scrolling through Facebook or Instagram and comes across an ad for a product, they can simply click on the creative, see photos and descriptions, pick a size or color and check out with already saved payment information — all without leaving the feed. The content commerce environment fuses a more seamless on-site or in-app content experience with something close to a one-and-done purchase experience.
Adding content commerce and shoppable content to the marketing mix
So how do publishers get started with content commerce and shoppable content?
One answer lies in partnerships. And while finding the right technology partners is essential to creating this type of unique experience, there are some key questions publishers should ask to ensure they're working with the right external team.
Do the products, the brand and the partner all align with the brand position and target group?
Can the partner ensure that data regarding stock availability is consistently updated, avoiding customer disappointment? This is particularly important for specific campaigns featuring discounts that can drive a high volume of sales.
Customer service quality — including factors such as shipping times and easy returns — is non-negotiable. Does the partner have an embedded shopping approach that ensures a premium customer experience?
As Heibült notes, it's premature to say affiliate marketing is a thing of the past — but as customer expectations continue to focus on increasingly seamless experiences, shoppable content has emerged as a viable solution to pitfalls such as abandoned cart syndrome and consumer distraction. The more steps that are required to complete a purchase, the likelier a customer will lose the inspiration to buy.
Keeping a customer's attention — and driving purchases — requires brands and publishers to combine forces to deliver shoppable moments within content. When they create that outcome, everyone wins: The customer gets a seamless experience, the publisher sustains and drives engagement and the brand gets a new customer.