Brands like Pact and Cariuma are driving customer loyalty with optimized returns and strategies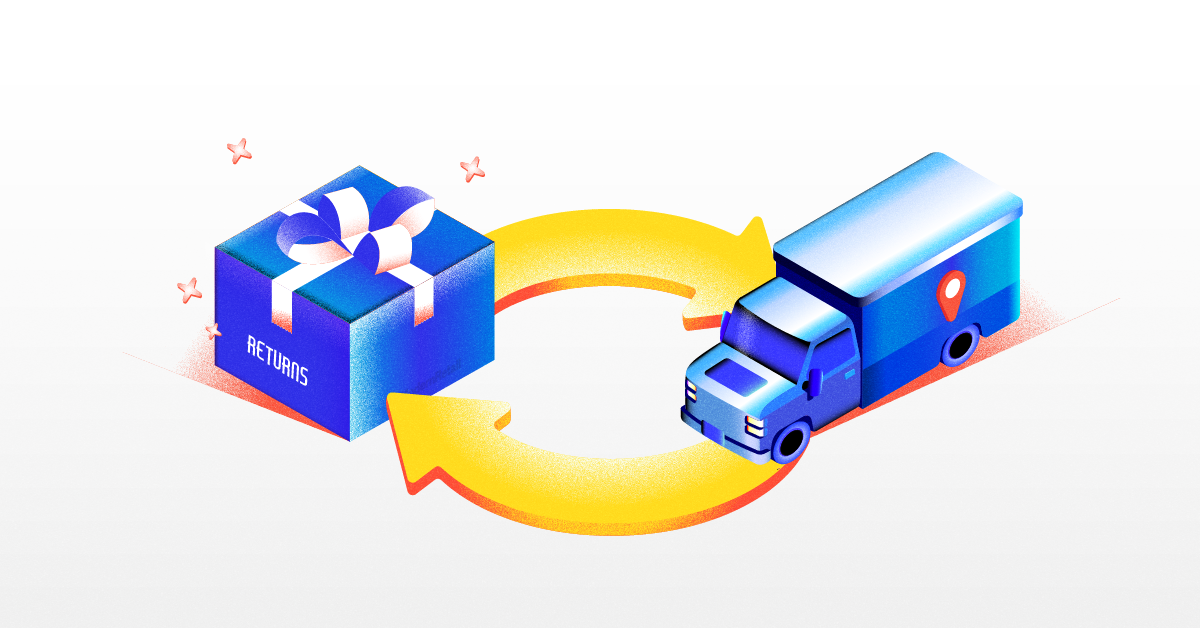 Sponsored by Happy Returns, a PayPal company
The dramatic shift from in-store to online shopping during the e-commerce surge of 2020 and 2021 also fueled an increase in the volume and cost of returns. 
For example, according to Happy Returns' 'Returns Happen' 2022 survey, more than 60% of shoppers under 30 have purchased multiple items — such as items in different sizes or colors — with the intention of returning some. This practice is called bracketing and puts more pressure on return shipping costs. 
The same survey found that 54% of shoppers prefer in-person drop-off for their returns, whether at a retailer's store or a third-party location. There was less demand for returning by mail (18%) and at-home pick-up (21%).
With consumers seeking more seamless and free options, brands are now tasked with mitigating the impact of returns on revenue while maintaining an elevated customer experience.
"If you ask shoppers about returns and what's important to them, the number one characteristic they'll cite is that there are some free return options," said David Sobie, co-founder and vice president of Happy Returns. "What's critical for merchants is really getting the cost of returns under control without destroying the shopper experience.
"For shoppers, it really comes down to friction," he continued. "They don't want to print a label; they don't want to find a box and then have to check their credit card statement for the next two to three weeks. What we've heard loud and clear is that they want a friction-free process."
Sobie spoke about the value of reverse logistics during a session at a sponsored forum before a Glossy and Modern Retail audience. This article captures highlights from the conversation.
Merchants are rethinking returns processes to elevate CX and drive shopper loyalty
Merchants and brands are evaluating their return processes by analyzing hard costs and soft costs. From there, they optimize returns strategies with flexible and convenient options that support their business goals — from retaining revenue and saving costs to driving customer loyalty.
One way merchants reduce shipping costs for returns is by working with solutions providers like Happy Returns, where shoppers can drop off their items — box-free and label-free — for an immediate refund at a Return Bar. The items are then aggregated and shipped for sorting and re-aggregation at a regional Happy Returns hub before being sent back to the merchant. This process delivers better visibility and efficiencies by providing organized, labeled and palletized return shipments, making it simpler for merchants to manage high volumes of returned items. Happy Returns streamlines reverse logistics, minimizes the burden on the merchant's customer service team and creates a more convenient customer experience for shoppers. 
"It's about providing shoppers two things, convenience and choice. Shoppers are happier because you've given them a delightful return method rather than return by mail, which leads to higher lifetime values, and there are savings there," Sobie said. "Change the mindset, so instead of returns being a cost center, start thinking about them as a profit center."
How Pact and Cariuma are achieving success with optimized returns solutions
Brands with significant e-commerce presence are revising their reverse logistics strategies to improve customer experience and boost revenue.
For instance, as organic apparel brand Pact saw its e-commerce sales grow, its in-house returns solution could no longer meet its needs. Happy Returns streamlined Pact's reverse logistics, facilitating box- and label-free returns and exchanges nationwide at nearly 9,000 Return Bar locations. This strategy allowed Pact to receive items in a quick, cost-effective and eco-friendly manner — the latter benefit particularly reflective of the brand's ethos.
For Pact, enabling self-service returns and exchanges reduced calls to customer service by 80%. Customer service can now spend more time helping with general inquiries and product-specific questions, elevating the shopping experience, improving loyalty and increasing average order value.
In another example, direct-to-consumer footwear brand Cariuma faced sales friction from customers unfamiliar with their shoes — including questions about size and quality — that made some shoppers hesitant to purchase. For shoppers who did have to make exchanges and returns, Cariuma aimed to keep these customers engaged and satisfied during the response. The brand enlisted Happy Returns to offer free, no-hassle returns and exchanges to meet shoppers' expectations.
Shoppers start the process online and generate a QR code to drop off shoes at thousands of Return Bar locations. Instead of waiting until the items arrive and are inspected at the company's warehouse, refunds are issued when the code is first scanned at drop off — further reducing friction for shoppers.
Since working with Happy Returns, Cariuma has seen its Net Promoter Score increase by 43% while seeing 20% growth in repeat purchasers. Happy Returns' ability to aggregate and ship returns in bulk in reusable totes has also cut costs while bolstering the brand's reputation for sustainability.
Encouraging shoppers toward frictionless returns augments the shopping experience
According to Sobie, brands like Pact and Cariuma that offer frictionless returns experiences are being rewarded by customers who shop more. He said the focus should be on merchants clearly communicating return and exchange policies to entice shoppers.
Merchants are increasingly directing customers to these return methods by incentivizing exchanges with extra store credit or introducing fees for methods that are more costly to the brand like mail returns or home pick-up. As shoppers become accustomed to the more convenient return options, the next step for reverse logistics is giving them more relevant drop-off options, explained Sobie. For instance, a shopper making an Everlane return could be prompted to drop off the item at an Ulta location and receive a coupon for the beauty retailer.
"If I can make returns easy — if I can take the worst part of shopping and turn it into something delightful and positive — what happens is shoppers reward the merchants by shopping more," Sobie said. "They'll be willing to try more items from these merchants. It's counterintuitive, but making returns easy is positive for lifetime value."
Sponsored by Happy Returns, a PayPal company