More DTC brands are using ethical products and messaging to drive subscriptions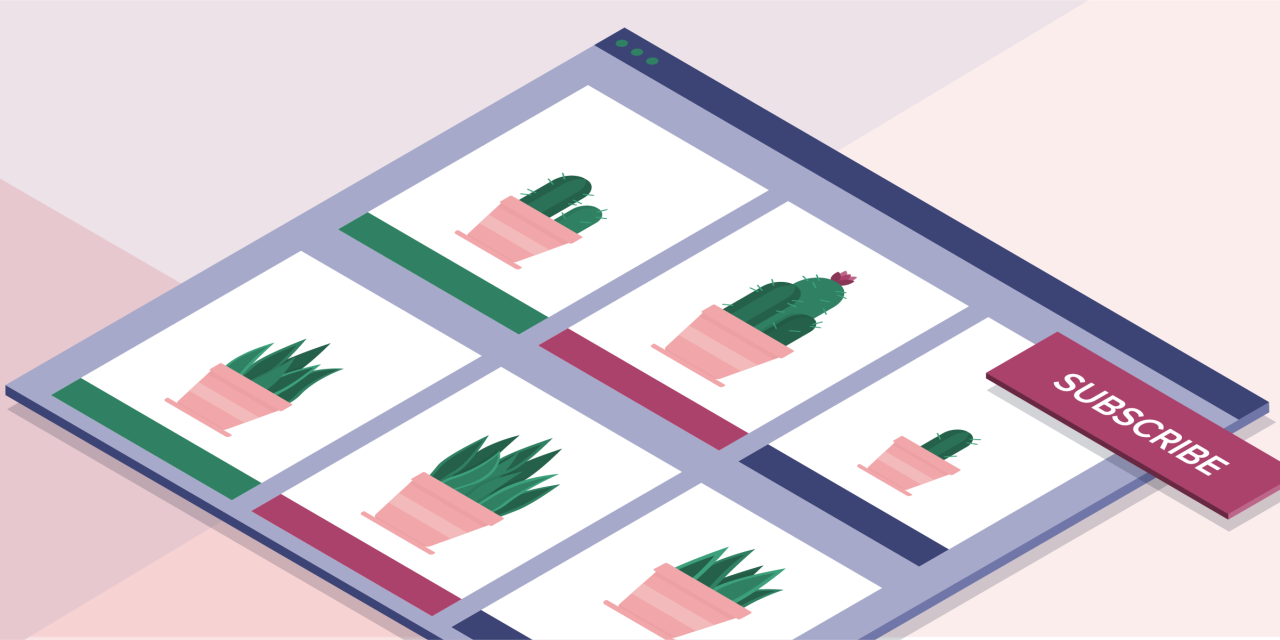 Subscriptions have become woven into the fabric of our daily lives, providing convenience, cost-savings and the ability to sample products like never before. Seventy-one percent of adults in 12 countries utilize some kind of subscription service, and 74 percent believe consumers will look to subscribe in the future. Sustainability and social good are factors that today's conscious consumers cite as reasons for selecting some of their subscriptions.
Brands have taken notice and are weaving these factors into their missions, products and cultures in order to differentiate themselves from the competition, attract subscribers and keep those subscribers loyal and engaged.
Let's take a look at some recent examples of socially-conscious subscription DTC brands that are leveraging social good to drive loyalty.
Cora
Cora is a subscription e-commerce business that "uses the power of business to fight for gender equality." Cora not only provides the convenience of a subscription service for period-care products — but they also provide a month's supply of pads and health education to an adolescent girl in need for every month's supply a subscriber purchases.
Cora has donated well over one million pads to India and Kenya, and 100,000 pads to U.S. women's shelters.
This one-to-one social model has helped set the brand apart from other players in the femtech market. In a conversation with Forbes, the brand's co-founder, Molly Hayward said, "Our social mission was literally the reason we created Cora. We wanted to be a catalyst for social change in a scalable way, allowing women to do something they were already going to do — buy period products — and know that they were helping a girl in need."
Cora also offers a free trial of its products as a way to acquire new customers — a strategy that has been paying off. According to Puja Patel Rios, Cora's VP of e-commerce, "through research, we've found that the main reason a woman decides to switch products or brands is either based on a friend's recommendation or because she's had a free trial of the product. So, we knew that giving her that trial experience would be key to opening up the top of the funnel and allowing more customers to discover Cora and try our products."
Another factor in Cora's success has come from its hybrid commerce model. "Without the ability to offer both subscription and one-time products in the same cart, there'd be a ton of drop off due to the friction caused by forcing a customer to check out twice. I'm sure we'd see a huge loss in revenue," notes Rios.
Offering both subscriptions and one-time purchases in the same transaction is crucial for Cora since there's a wide range of complementary products in Cora's category that wouldn't make sense to offer on a subscription basis.
BarkBox
BarkBox is well-known for its monthly themed subscription boxes for dogs. The boxes are chock-full of dog-approved toys, treats, and grooming products, curated by dog people for dogs (and their people). But BarkBox takes it a step further with their Bark for Good efforts. According to the BarkBox website, the brand is "working to lower existing barriers to a dog-inclusive lifestyle and help dogs and their people stay together. Using education, technology, and volunteerism, we pledge to loyally serve as the voice for dogs in a human-led world." Specifically, the brand supports organizations nationwide that provide low-cost (or free) vet care with spay and neuter programs. The brand also works with rescue organizations to donate toys, treats, and chews.
These efforts are certainly paying off. 5% of BarkShop proceeds go directly to helping dogs in need. And on this business side, the brand boasts well over half a million monthly subscribers and a retention rate upwards of 95 percent. Those stats speak volumes about how well BarkBox is delivering value to its subscribers and keeping them loyal to the brand.
CAUSEBOX
With a tagline of "Do Good, Be Good, Give Good, Get Good, Feel Good," the team at CAUSEBOX is leading with their exclusive, ethically-made products to appeal to its socially-conscious subscriber base. All of the products inside of their boxes — including jewelry, homewares, apparel and more — are sourced from socially, economically and environmentally-conscious brands.
Once a quarter, subscribers receive a box of 6-8 curated products from socially-conscious brands, with some of the products exclusively designed for CAUSEBOX. Products can include jewelry, home decor, accessories, apparel, skin-care/beauty products, wellness products, and artwork Each product in the box has a story about how it is made, who it empowers and how it creates a better world. CAUSEBOX also partners with different charities to help them raise funds, expand their base and tell their stories. For example, last Spring, through their partnership with Marina De Buchi, CAUSEBOX helped make their largest donation ever to a charity – the A21 Campaign and their commitment to abolishing human trafficking.
As we've discovered from the examples of socially conscious subscription brands in this article, not only are they using social good to acquire and retain loyal subscribers, but they are making the world a better place for their customers, vendors, shareholders, and investors and that's something we can all feel good about.