For brands the true cost of cart abandonment is lost lifetime value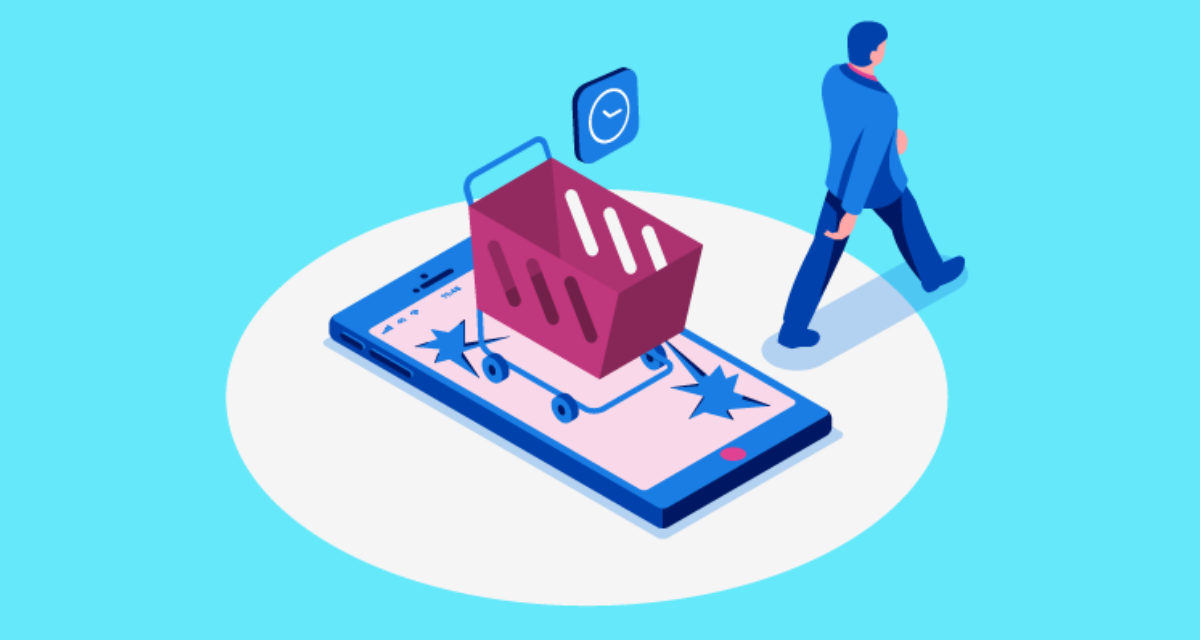 Amanda Amore, Marketing Copywriter, UpSellit
A first-time shopper's abandoned cart equals the loss of something far more significant than an initial purchase: Lifetime value. Customer lifetime value is the long game in conversion optimization. If brands and advertisers consider this event, they can increase overall revenue upwards of 20% by personalizing on- and off-site customer experiences.
To do this, they'll need to analyze the long-term benefits of taking action to recover abandoned carts, taking an in-depth look at the long-tail value of otherwise lost shoppers and the different ways to increase new customer acquisition. 
Identifying common causes of cart abandonment
Efforts to recover carts begin with understanding why they were abandoned in the first place. In a 2021 survey of U.S. shoppers, 49% of respondents reported that they abandoned their carts due to extra cost-related reasons. These "extras" refer to shipping, taxes or additional fees. 
While these fees often can't be avoided, there are ways brands and advertisers can alleviate friction to conversion. Identifying additional costs earlier in the funnel can mitigate cart abandonment later. Whether it's flat-rate shipping or other fees, the transparency gives shoppers a choice rather than a surprise when they make it to checkout. 
Although extra costs are the overwhelming frontrunner in the reasons for abandonment, there are additional deterrents. Shoppers have also reported bowing out of a purchase due to the requirement to create an account, slow delivery and a long or complicated checkout process. Brands that successfully identify which of these common obstacles apply to their business are moving forward with crafting more informed conversion optimization strategies. 
Implementing full-funnel abandonment recovery strategies
The key to new customer acquisition is personalization, and it's important to align strategies with a shopper's level of intent. Knowing when to push for a purchase or collect a lead is not an exact science, but there are some field-tested exit-recovery strategies brands and advertisers can try.
At the top of the funnel, brands and advertisers can employ first-time purchase incentives and sale reiterations. First-time purchase incentives encourage new visitors to become customers by offering some encouragement, such as a gift with purchase, to entice visitors to make the leap from browsing to buying. Sale reiterations are reminders for shoppers around existing offers that provide value without taking away from the brand's bottom line. 
Some mid-funnel strategies consist of social proof and urgency. The first approach leverages the popularity of products that a shopper is interested in by displaying how many other users view that item and have purchased that product or products. Motivating shoppers to continue their shopping session by reminding them of the time limit on an offer or the product's limited availability helps provide a sense of urgency. 
Moving down to the bottom of the funnel, cart preserver and free shipping techniques tend to work well at this stage. Offering users who have abandoned their cart the opportunity to save their cart's contents adds a layer of convenience that will help brands close the gap in a cross-device purchase. With many consumers abandoning purchases due to shipping costs, eliminating this cost for shoppers who have exited at the checkout stage can be the exact push they need to convert.  
Putting strategies into practice to understand the true value of shoppers
Abandoned carts equate to significant lost revenue. Once brands and advertisers understand the impact of abandoned carts on their businesses, they can begin to implement optimizations that reduce abandonment and boost online revenue.
For example, fashion advertisers that implemented full-funnel conversion optimization strategies increased repeat purchase rate by 15%, repeat customer lift by 11% and repeat revenue lift by almost 15%. On top of this, they increased overall revenue lift by 10.5% and campaign conversion rate by over 37%. These fashion advertisers took steps to recover abandoned carts and realized long-lasting benefits from these otherwise lost customers. 
Online beauty brands have the difficult task of converting shoppers who cannot touch or test out their products. Even with this challenge, by implementing some of the conversion optimization strategies discussed above, beauty brands saw impressive lifetime value statistics such as an increased repeat purchase rate of almost 28%, increased repeat customer lift of nearly 14% and increased repeat revenue lift by 16%. They also experienced a 10.4% increase in overall revenue lift and a 31.4% increase in campaign conversion rate. 
No matter the industry, there is a way to optimize conversion and reduce cart abandonment — it's simply a matter of identifying the strategies that fill the gaps in each brand's shopper experience. 
By identifying common cart abandonment causes and which ones apply to a brand, then implementing full-funnel abandonment recovery strategies to tackle those obstacles, brands are successfully optimizing conversion and reducing cart abandonment. Brands and advertisers that make these strategies a regular part of their conversion campaigns will likely see long-lasting benefits in increased customer lifetime value.
Sponsored By: UpSellit