How brands are preparing for virtual shopping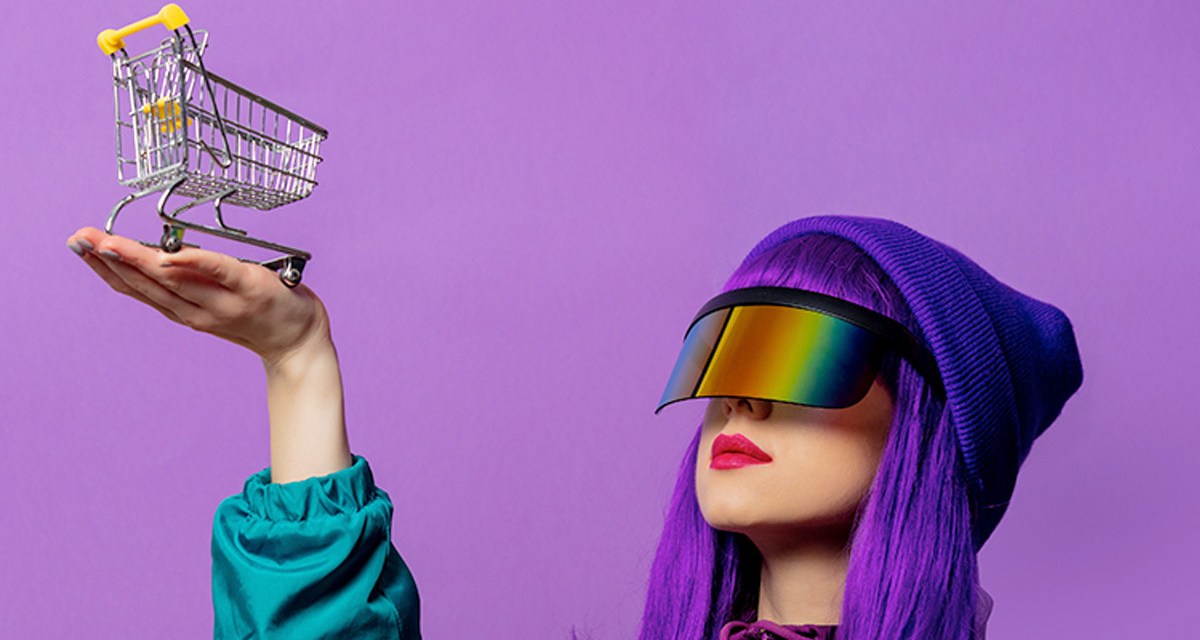 Valerie Bernstein, executive vice president, marketing, Advantage Unified Commerce
The next wave of virtual shopping is on the horizon. As seen during other significant shifts in commerce — such as the birth of Amazon — community follows infrastructure. Brands striving to be relevant in virtual shopping journeys are already looking ahead 5–10 years. Their marketing teams are working to determine how they want to build intuitive, human-centered experiences in a space supercharged by digital connectivity.
 In the past, people's physical circumstances — location, access to a car, time and budget — tended to dictate their personas as shoppers. However, the lines between commerce, social, streaming and gaming platforms have blurred, and digital identities increasingly fuel how and where people shop.
 Discovering, purchasing and ownership are already tied up with the digitalization of shopping, from contactless payments to influencers and NFTs. Furthermore, people are increasingly cashless — in apps, in games and in social shopping as well. This dynamic context is a revolution in commerce, and the pace of digitalization will only increase.
How brands are constructing the right teams for virtual shopping
While there is a lot of buzz about the metaverse, it primarily focuses on consumer engagement. The overlooked question is, what will it take for a brand to ready itself for virtual shopping? How does a brand truly prepare for the next wave of digitization? 
It starts by looking inward. It may very well be that organizational structure needs to evolve, welcoming tech experts, game designers and specialists in commerce behavior.  
In an Advantage Unified Commerce interview with 'The Metaverse Handbook' author QuHarrison Terry said, "What was formerly the realm of R&D or an innovation group has grown into titles like Chief Metaverse Officer – which you see at TSX Entertainment and Disney – or Chief Innovation Officers, or even some hybrid of both." 
Brands poised to succeed in this regard are looking at team composition based on how relevant they want to be in the next 10–15 years. They are asking whether to push into virtual shopping as a one-off campaign for buzz or as a committed strategy. The answer will likely dictate who helms the team and whether brands invest in internal headcount or outsource to win.  
Terry said in the interview, "If you're a CPG company that knows how to sell in-store but has no digital experience, use agencies for all of it. Stick to what you're good at but lean into innovation by sharing that journey with an agency who can often get you there faster."  
However, developing the muscle internally or through acquisition leads to greater IP and first-party data that gives brands first-mover advantages down the road. It's likely a motivating factor in why Nike bought virtual sneaker designer RTFKT in December 2021.
Educating the shoppers of the metaverse
With the push into virtual commerce comes the need to educate, and the onus will be on the first brands to move into the space. 
For example, Amazon taught shoppers to buy online more than 15 years ago with a "click to buy" button. Apple and others introduced people to how to download music while CDs collect dust. Netflix educated viewers on streaming. 
"There'll be new ideas and innovations where you'll need to onboard your users," said Terry. "People buying virtual land in the metaverse aren't the same people buying in-store today. It's hard to benchmark those behaviors vs. the new ones we'll need to develop. But as a foundation, brands will need to understand the vastness of the spatial internet."
Being open to new tech will matter as well. "The move to Web3 means that knowledge-sharing is critical — open-source tech has shown us that we can share a lot of tech but still keep core components of a proprietary operating system," said Terry.
Beyond structure and technology, brands are also focusing on discoverability in new ways. For instance, there aren't algorithms built yet for virtual shopping, so traditional search and recommendation engines can't be a cornerstone like they are for the conventional internet.   
"It can't be understated how vital word of mouth is," according to Terry. He goes on to share that the Google of the future may look much more "like Google Maps. You'll be going to different locales to pick up different experiences and items. Now is the time to consider a virtual pop-up shop as the potential will be huge and the variations endless." 
Within that scenario, brands must contend with the next generation of customer service. For example, where do consumers go if they have a transaction issue in a virtual world? This may be the moment for bots to move beyond today's scripted web pop-ups to characters with actual stories and brand identities. There are hints of this already happening. Meta is working on a more conversational bot, while Google fired one of its engineers earlier this year for claiming its AI was sentient. Ultimately, the support properties for commerce will likely live within the closed-in ecosystems that virtual shopping creates. 
It is likely only a matter of time before people arrive on these platforms. Within the next 5–10 years, challenges around hardware access will probably be resolved, allowing people to engage with the next version of the spatial internet. For brands looking to claim part of that territory, they are already mapping out what the next generation of their team will be and how they meet the pace of where commerce goes next — whether they are building the future, buying it or forging partnerships. 
Sponsored by: Advantage Unified Commerce