How clienteling can allow retailers to beat in-store COVID-19 restrictions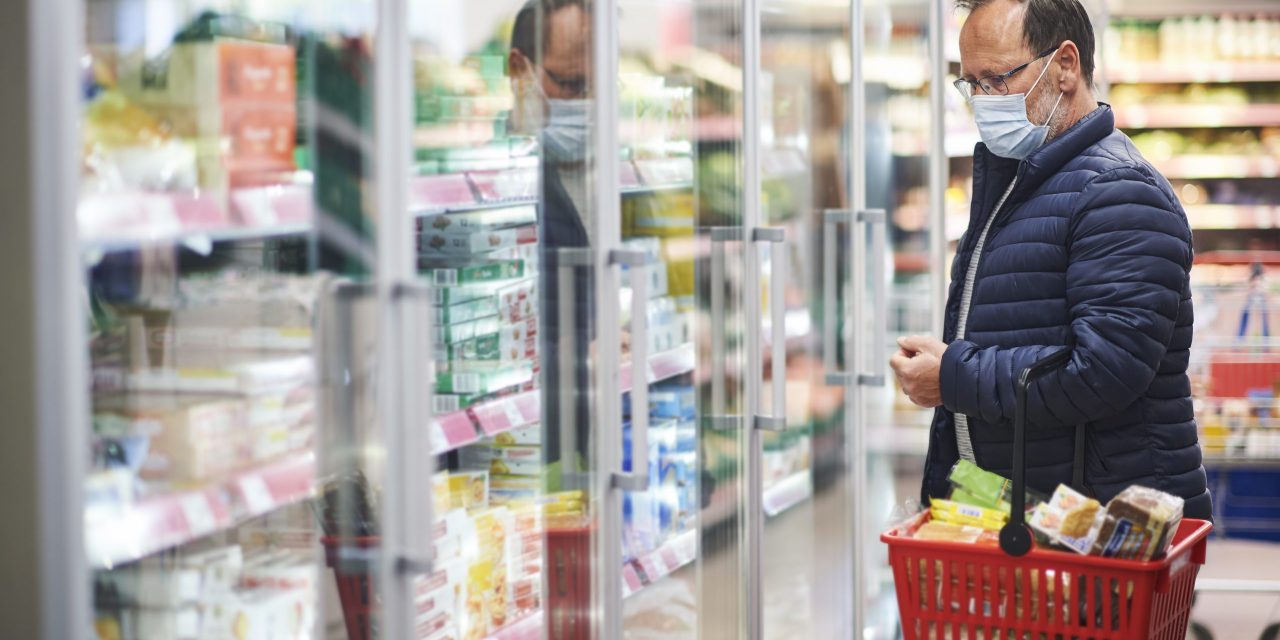 Kara Zawacki, marketing director, Endear
As the world enters the final stretch of 2021, the pandemic is still very much a part of the daily vernacular. And as the state of the pandemic changes, so too do restrictions. But with the desire for human connection playing an increasingly critical role in retail — and the holiday shopping season quickly approaching — how can brands respect restrictions and maintain a high-touch consumer experience without sacrificing sales?
As the following sections highlight, there are three common problems arising from in-store pandemic restrictions — and three corresponding clienteling-based solutions to help keep safety and humanity top of mind through the holiday season when customers crave it most.
With varying restrictions by state, establishing two-way communication to keep customers informed is crucial
Many multi-store retailers operate store locations in different states across the country, or across different countries, which means there are differing sets of rules and regulations to follow. Not to mention, customers may be traveling during the holidays and shopping stores in unfamiliar states which only leads to more confusion.
In today's retail landscape, clienteling is all about keeping in touch through a customer's preferred channels. Opening remote communication lines offers clients access to a trusted associate, who not only knows their unique shopping preferences, but is also an expert on their local store's safety protocols.
Offering peace of mind in an ever-changing landscape goes far for building brand loyalty, too. Remote communication can keep customers abreast of their store's latest safety protocols while managing expectations for their next visit. Plus, customers will know just who to reach out to with any questions or concerns. Bonus: Consider segmenting outreach by customers' state, zip code or even the store where they typically shop for truly personalized service.
The holiday season is party season, and retail events and in-store experiences are a great way to increase foot traffic, get customers into the holiday spirit and show off seasonal offerings while stirring up some much needed holiday cheer — and holiday sales. Utilize remote clienteling channels to let customers know what to expect when they walk in and what the store is doing to make them feel comfortable while shopping and attending.
Find new ways to connect with customers who don't feel comfortable shopping in-person
Despite best efforts at managing safety within stores, the pandemic is not over and many customers simply don't feel comfortable shopping in person right now. For one, increased store traffic around the holidays may make social distancing more difficult, leaving some customers feeling alienated. For another, many customers will be seeing extended family over the holidays, some of whom may be ineligible for the vaccine, elderly and/or immunocompromised, and interacting with strangers before seeing family is just not worth the risk. Plus, customers continue to lean heavily on online shopping to tackle their holiday lists.
While e-commerce is a great supplement, customers who interact with a salesperson tend to have a higher AOV, so it's worth finding ways for salespeople to influence online shoppers as well.
"We are the most successful with our one-on-one client appointments but have seen a decline in clients wanting to come to the store," says Tiffany Brown, store manager at Elie Tahari. "We create lookbooks for clients who are unable to or uncomfortable coming to the store. This gives the client the opportunity to pick out items that were specifically curated for them and put into a book for review." By getting creative and finding the right technology to take appointments and product recommendations online, teams are better equipped to assist customers wherever they are in their shopping journey.
With supply chain issues around the globe, use clienteling to think globally and act locally
Consumer goods brands that operated throughout 2020 are likely already familiar with supply chain pains. Whether it's a warehouse experiencing a COVID-19 outbreak or labor shortages keeping factories short-staffed, as the holidays approach, pandemic restrictions will only continue to threaten brands during the most important sales season. Even big-name brands like Nike and Adidas are feeling the heat when it comes to warehouse issues and how they'll impact the 2021 holiday season.
While clienteling may not solve supply chain issues, it can certainly help manage the consequences by allowing brands to get ahead of issues through utilizing local store teams as the brand's eyes and ears on what stock to carry locally. "We control what we can by keeping healthy levels of stock on-hand of our core product," says Tanya Obermeyer, Chief Operating Officer at jewelry brand Gorjana.
Similarly, brands can keep customers informed via both in-store and remote channels about what products are available on the physical shelf, what's on backorder and how long their items will take to ship. Leaning on the store teams for this type of communication may also help prevent bottlenecks for customer service teams, allowing them to better allocate their time assisting customers with holiday returns or exchanges.
Now more than ever, human connection and personalization is critical to the consumer experience. With increased COVID-19 restrictions threatening to impact brands' abilities to create those moments face-to-face, clienteling is key to ensuring the human element doesn't get lost entirely — especially during retail's busiest shopping season. There's still time to implement a clienteling solution before the holidays to keep customers informed about local store protocols, connect and share remotely, and think locally to resolve supply chain headaches.