How DTC brands are using segments in their analysis to accelerate growth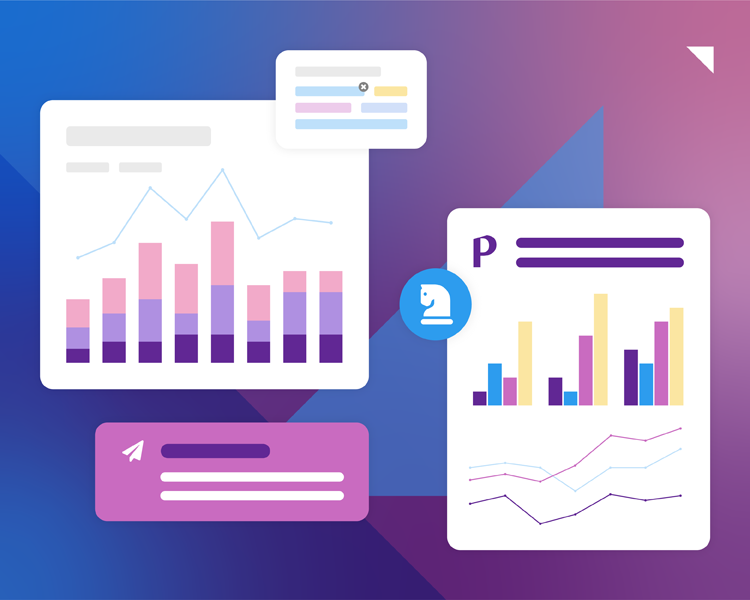 Sponsored by Peel
Since 2020, global e-commerce has grown by more than 25%, and projections for this year show an anticipated $5.4 trillion in sales. With this monumental growth, DTC brands must identify how they can maximize lifetime value.
For decades, understanding consumer behavior has been a top priority for marketers. Everyone wants to know who their best customers are and where they are coming from.
Depending on a brand's strategy in the market, the best customers are the ones with a certain average order value (AOV) who make frequent, repeat purchases. High AOV and high repurchase rate lead to a high lifetime value (LTV). Knowing what drives higher AOV and multiple purchasing behaviors is a recipe for success. Brands find the dimensions of their customers' purchasing behaviors in their data, which is key to sustaining a valuable customer base.
Segmentation leads to dynamic marketing tactics when properly leveraged
Access to segments unlocks hidden growth opportunities for DTC brands; the more autonomy that marketers have over the ability to slice and view data on a granular level, the more understanding they'll gain into their customer behavior. This information drives a variety of tactics that companies are using to find the best customers that fit with their brand. The best customers being those who increase lifetime value.
One possible segment is by purchase method. Buy now, pay later (BNPL) transaction models provide the customer with an opportunity to break their purchase into smaller installments, usually paid on a monthly basis. BNPL providers such as Klarna, Affirm, Shop Pay, Sezzle, etc., say this leads to a higher AOV and increased revenue for the brand.
If brands can identify the revenue and repurchasing behavior of customers acquired with a BNPL payment method, they can determine whether offering a BNPL option is a worthy tactic. Ideally, this leads them to find the best LTV customers. They can even try running experiments to deliver ads specifically to those BNPL customers or serve them targeted product suggestions based on their past purchases.

Another viable segment is by influencer channel. The influencer economy is the backbone of e-commerce, and it is evolving every day with new and innovative content creation. Brands identify influencers and content creators who match their target market and then let them come up with exciting content that matches the intent of the initiative.
Content creators know their audience better than anyone, and each creator has their own unique way of presenting their products to their personalized audience — and that sells. Experimenting and analyzing by each channel and specific influencer allows brands to see who drove the best AOV and best LTV. Brands can then determine the purchasing behaviors of those influencer networks and optimize their strategy accordingly.
Segmentation can also help brands assess if their discount strategy is driving the right type of customer to their site. Analyzing discounts by cohort groups — acquisition and repurchase behavior — is key to knowing if a given strategy is successful to the brand's bottom line and useful for finding the most valuable customers.
Discovering analysis of successful tactics is an indispensable practice for brands, which entails finding the customers who frequently spend high amounts versus one-time purchasers who just came for the promo. This influences new discount offerings, new product bundles and new rewards programs that will drive up repurchase rates and average revenue per customer.
Once brands have a steady flow of conversions, another valuable segment opportunity comes in the form of customer feedback — a valuable source of zero-party data, straight from the customer, to inform DTC marketing strategies. If brands ask their customers questions like, "How did you hear about us?" or "How long did you know about us before placing an order?" or 'What statement do you best identify with?" they can create better marketing material. Those answers, coupled with analytics, give brands a clearer picture of their best customers.
If marketers get access to this kind of data, they can build an abundance of valuable messaging, experiments, and audience understanding. Feedback from customers is invaluable to optimizing the user experience. With this data, brands can cater to the direct wants and needs of their customer base.
When applied to well-informed, data-driven segments, these tactics provide timely opportunities for brands to get closer to their customers and the most burning questions about their customer behavior. Did they use a discount code on their first purchase? Does that behavior lead to a faster repurchase rate? Does customer type impact AOV?
With these answers, DTC brands can adjust their strategy and tactics to maximize their LTV.
With key insights in hand, next steps include building audiences and hyper-targeting
The next step in driving up LTV is knowing who customers are and how they make purchases. This means building lists of customer audiences, hyper-targeting them across marketing channels such as email, Facebook and SMS, and then tracking the growth patterns per customer.
For example, if a brand wants to find upselling opportunities to boost revenue and AOV, they can segment all customers who have made two or more orders of a specific product in the previous two-month period.
These customers represent a red hot opportunity for immediate upselling. After creating that list, the brand can then engage them with hyper-targeted messaging that suggests new products to complement what they already purchased. To circle back to the initial critical question of how brands can maximize LTV, there's a simple sequence they can follow: Market, analyze results, gain insights, build audiences, hyper-target and measure LTV growth.
When brands segment their customers and effectively leverage those segments, they can engage in more dynamic marketing tactics, resulting in loyal, engaged consumers — ultimately maximizing LTV.
Sponsored By: Peel