How DTC brands are using TV to drive customer retention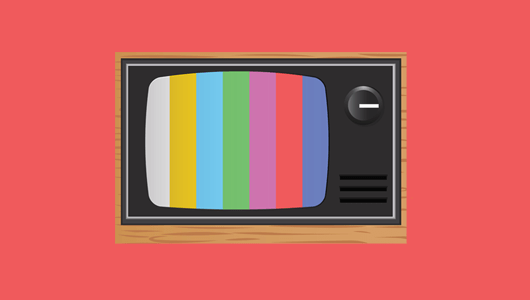 Amit Sharan, vp of marketing, Tatari
The upheaval that defined 2020 — the one that saw massive waves of brick-and-mortar loyalists migrate into e-commerce experiences — drove a huge influx of new customers into direct-to-consumer (DTC) channels. Now, as society collectively feels its way toward the next normal as it relates to how it shops, DTC brands have a massive opportunity (and challenge) before them: How can they maximize the lifetime value (LTV) of this broad new customer base?
The question is one of acquisition versus retention, and it's an age-old discussion that's taking on new relevance and nuance in the current media landscape. Many of today's DTC brands have been historically acquisition-obsessed, leveraging (and often saturating) search and social channels with direct-response campaigns. In recent years, leading DTC brands have expanded their efforts into the TV space as well.
For many DTC brands, initial forays into data-driven TV advertising have focused on the opportunity to find and acquire new customers — endeavors that have proven successful. But what about retention? Brands that aren't yet leveraging TV to stay connected with and encourage repeat business from established customers are missing out on an important means of maximizing customer LTV.
Advertising on TV is important for retention efforts
The 80-20 rule (aka the Pareto Principle) is alive and well in advertising. This concept — that 20%of a brand's customers represent 80% of its sales — underscores the importance of retention and loyalty-building when it comes to existing customers. Add that to the fact that it costs substantially more for a brand to acquire versus retain a customer (at least 5 times as much), and we see how important retention is to maximizing ROI.
Brands' retention efforts today are largely focused on direct channels, such as email, direct mail and social channels. With new advancements in data science and measurement, TV now belongs on that list.
Lifetime value is key for maximizing ROI
The highly measurable reality of today's advanced TV advertising platforms has allowed brands to become comfortable when it comes to backing their TV spend into their desired cost per acquisition. Ad tech built on robust data science, analytics and supply integrations can ensure advertisers always understand their TV ROI in the broader context of their performance marketing efforts.
The key is to back TV spend into an understanding of customer LTV. For many DTC brands, particularly those that operate under subscription models, understanding the LTV of an acquired customer is relatively simple when looking at the average length of a typical subscriber's time with the brand. With the right data & analytics, brands can adjust their acquisition costs appropriately within their TV spend, and can extend that process as it relates to retaining existing customers or reactivating lapsed ones.
"It's important to evaluate the effectiveness of TV campaigns beyond customer acquisition cost and the initial revenue generated from a new customer," said Giorgos Tsetis, founder and CEO at Nutrafol. Working with Tatari, we found that TV had a 5x ROAS through the lens of lifetime value."
For companies that operate outside of subscription models, increasing LTV is all about driving repeat purchases. Alongside email, search and social, retargeting on streaming TV can be leveraged to reach consumers who have visited a brand's website or engaged in some other fashion, and it can also be tapped as a means of staying in touch with existing customers and deepening the relationship over time. Advanced platform capabilities enable advertisers to agilely monitor and optimize the performance of these efforts based on the brand's understanding of what driving repeat purchases means in the context of overall LTV.
TV advertising's halo effect
Today's addressable TV opportunities can deliver favorably on a brand's acquisition and retention goals, and they can do so in a manner that's comparable to the digital performance channels in which DTC brands made names for themselves. But it's more than that. By tapping into the power of TV, brands like Ibotta have seen improvements in engagement on their other digital channels, including social and email — and yes, that's quantifiable, too.
Furthermore, TV isn't a myopic one-to-one channel like others that are commonly leveraged for retention. With a single buy, TV allows marketers to retarget existing customers, and at the same time, it opens the door to new customers as well. Its halo effect is the rising tide that effectively lifts all boats.