Why retailers are souring on the "rip-and-replace" approach to e-commerce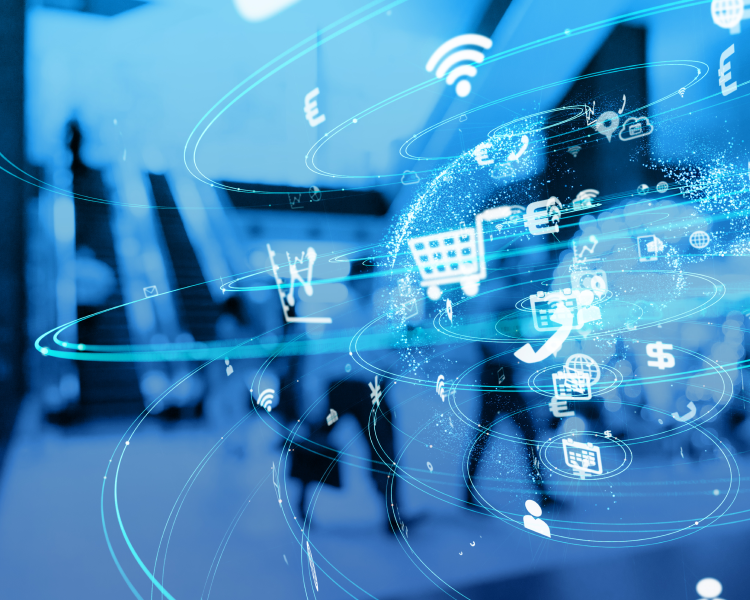 E-commerce has been thrust to center stage in 2020, but many businesses are unprepared for the sudden shift.
For years, online shopping, buying online with in-store pickup and virtual appointments have been trending upward. Businesses have regularly boosted tech spending and worked to implement digital-first brand strategies. But now, in a time of pandemic, the trend toward digital commerce has accelerated dramatically. The need for a digital-first transformation has become more immediate and essential than ever.
Many businesses are discovering a disconnect between their needs and the capabilities of their legacy e-commerce platforms, however. Simple updates take weeks or months. Available features and customizations are limited. And the systems are complex, often characterized by a patchwork of code that has been pieced together over years.
Further complicating the e-commerce scenario, few people within most organizations have any grasp of what all this infrastructure costs to operate. Ryan Bartley, co-founder of Fabric, refers to this hidden expense as an "e-commerce tax" – essentially the percentage of gross merchandise volume spent on e-commerce services.
When tech spend becomes an e-commerce tax
For many companies, digital-first initiatives, cybersecurity, compliance, cloud migrations and e-commerce services all get lumped into one bottom-line figure labeled tech spend. And tech spend is on the rise. According to the Flexera State of Tech Spend 2020 Report, the average business dedicates 8.2 percent of revenue to tech spend, with most expecting increases in 2020.
Furthermore, as e-commerce continues to play a more significant sales role, organizations are also beginning to recognize that the cost to operate and maintain their platforms is putting a damper on their margins. For example, information technology executives surveyed in the report estimated that at least 12 percent of tech spend is wasted. Other industry experts put that number closer to 30 percent. While most executives have at least a rough idea of the cost of doing business in traditional commerce settings, there's much less visibility into what it costs to sell online.
There is a price for lack of visibility. When it comes to a line item such as monthly software, for instance, the up-front understanding of cost is often just the tip of the iceberg. That number can be massively inflated after accounting for software licensing, hosting, maintenance, security, third-party vendors and payment processing — plus programmer and developer salaries.
All these elements add up to the equivalent of an e-commerce tax. And the real shock comes when companies see just how high this tax can be—upwards of 13.3 percent by Bartley's estimates. That amounts to $2.6 million per year on $20 million in sales.
To uncover the hidden costs of the e-commerce tax, it's wise to assign the procurement team to do an independent evaluation of the e-commerce function. Procurement professionals know how to link costs to services, locate hidden spend and build a complete price picture.
Hidden costs continue: customer experience is the solution
However an organization calculates its e-commerce tax, some costs will remain all or partly undiscovered. Underperforming e-commerce platforms are fraught with opportunity costs, the value of which can be nearly impossible to estimate.
For example, what does a customer do when they type in the address and the website is down? What do they do when a glitch in the shopping cart won't let them finish checkout? How do customers respond when a business's website doesn't look professional or secure? The answer to each question is the same: the customer leaves and shops somewhere else. The value of lost sales and the value of the stories people tell their friends and colleagues about their experiences are incalculable.
Today, customers expect an Amazon-level shopping experience everywhere they do business. They expect seamless multi-channel shopping; up-to-date and detailed product information; simple and convenient payment processes and fast, free shipping. Businesses that don't meet — or exceed — these expectations will lose customers to better-positioned competitors.
With that in mind, the role of e-commerce emerges as critical to the customer experience. It's now central to the expectations that businesses have to match, and if the technology to do so isn't in place, it needs to be implemented. But many companies don't know their options when it comes to replatforming. There are alternatives: not every solution has to be a wholesale reinvention of the tech stack.
Replatforming alternatives help solve for e-commerce tax and opportunity costs
Though many companies aren't satisfied with their current e-commerce platforms in terms of both cost and functionality, few are willing to take on the risk of a full "rip and replace" replatforming project. These projects can take 12 to 18 months and tend to be risky and expensive.
Many companies are now looking at replatforming alternatives.
By using a non-traditional, top-down approach, modular e-commerce solutions evolve platforms gradually without causing costly downtime. Instead of starting from scratch and rebuilding from the bottom up, modular replatforming is done in pieces, with each piece being integrated on top of the existing platform. This gives businesses the flexibility to focus first on immediately improving the customer experience while gradually updating and enhancing the rest of their processes as needed over time.
Simple and cost-effective modular SaaS platforms help eliminate or reduce many of the high-ticket line item costs associated with legacy e-commerce solutions. The use of common and accessible programming languages like JavaScript makes them simpler to customize and less expensive to maintain.
The results are clear. Using modular platforms can create up to a 70 percent reduction in total costs, effectively reducing the e-commerce tax to about four percent. Lower costs and better functionality ultimately mean more satisfied customers and a larger bottom line.