How specialty stores can build high performing e-commerce experiences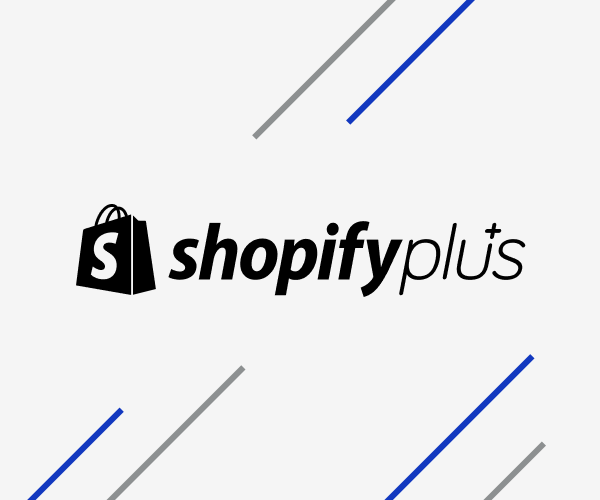 Paul Gray, partner marketing lead, Shopify Plus
According to McKinsey, e-commerce experienced 10 years of growth in just three weeks in spring 2020 as a result of COVID-19 shutdowns. Retailers that had already begun their digital transformation were in a fortunate position to accelerate plans and respond quickly.
The differences between online and offline shopping present challenges and opportunities, particularly for specialist retailers that traditionally competed on high-touch service, expert advice and an excellent post-sale experience. This retail transformation provided an opportunity for these brands. The outstanding customer experience they had in stores could be translated into an online omnichannel experience.
Case study: Mastermind Toys
Founded in 1984, and now with 68 locations across Canada, Mastermind Toys prided itself on providing customers with an expertly curated selection of toys and games. It became known for its in-store service, with well-informed associates providing knowledgeable guidance. At the beginning of 2020, Sarah Jordan came aboard as CEO and accelerated plans to embark on a digital transformation. She wanted to find a way to bring the brand's in-store wonder and delight to life digitally and to grow its acquisition and engagement of customers online and offline.
Mastermind Toys elected to work with Stream Commerce, an e-commerce consultancy (and Shopify Plus partner) based in Toronto. The company's previous custom e-commerce platform was complex, costly and inflexible. So, Stream Commerce leveraged the new platform's flexibility and its robust ecosystem of technology partners.
The results: Creating wonder around every corner
In-store, Mastermind Toys associates help customers find the right product, whether it's a birthday gift or just a casual purchase for a family member. The brand built its new site with a mobile-first design, as roughly 60 percent of online customer sessions had been taking place on mobile. Mastermind Toys worked with its partners and their technology to create a simpler — though still joyful — online experience. The new design featured immersive curated boutiques that brought the brand's unique toys, puzzles, games and books to life.
With just under 10,000 SKUs, Mastermind Toys also tapped technologies such as InstantSearch+ to help customers find what they were looking for quickly and easily. For example, Ravensburger jigsaw puzzles are a timeless favorite with an oft-misspelled brand name. No matter how the name is typed, Mastermind Toys' site understands the query and shows personalized results to an individual customer.
Providing tailored customer assistance through on-site chat
When making a toy, game or book purchase, customers are often hungry for guidance to navigate to the right gift for the right kid. Leveraging technology from Gorgias, Mastermind Toys offers live on-site chat inspired by its in-store customer experience featuring knowledgeable Mastermind Toys associates. Customers can quickly get answers to common questions, receive help building out their gift wish lists and connect to an associate to ask any questions about a product or category. The customer service team can provide more personalized guidance with visibility into a customer's chats, emails, perks, membership status and order history with Mastermind Toys.
The customer service team also leans on the brand's "Why Kids Play" model, which is the foundation of its curated assortment, focusing on having the best toys and books for each age and stage based on a child's development of body, mind and expression.
Delivering the best retail curbside concierge
One impact of COVID-19 was new consumer interest in curbside and in-store pick-up services, with digital adoption of these services doubling in the first half of the year. In the past, Mastermind Toys' online and offline experiences were disconnected, yet they are now unified. Customers may purchase online and specify from which of the 68 stores they want to pick up in as little as one hour after purchase. As part of Mastermind Toys' focus on employee experience, store associates use a custom portal, co-created with store operations teams, to swiftly review and process orders so they can truly be digital ambassadors.
After purchase, a personalized email communications sequence lets customers know when their order is ready and offers an easy-to-use button for canceling with a single click. Customers can either have the item placed in the trunk of their car or come into a new dedicated space in-store, called the Woo-hoo HQ, where they can connect with associates, have items gift-wrapped and purchase any additional items they might need.
Building e-commerce experience around customer needs
The launch of Mastermind Toys' new online store took place during the impact of COVID-19, yet has been a phenomenal success, including, in October 2020, its first-ever "Perks Day!" — two days in advance of Amazon Prime promotions. Entering the critical Black Friday Cyber Monday weekend, Mastermind Toys had already surpassed its 2019 Q4 online sales, seeing more than 75 percent growth in traffic during that weekend.
"Mastermind Toys is a customer-obsessed retailer, and as we continue on our digital reinvention," said Sarah Jordan, CEO, Mastermind Toys, "it has been critical to deliver digital journeys that complement and build on our unique, world-class in-store experience. Shopify has been a crucial partner in bringing this vision to life with its native platform capabilities and ecosystem of technology partners. Together, we have created the best digital offering in toy retail."
The continued rise in e-commerce provides retailers with an opportunity to craft industry-leading digital environments. By defining the type of high-touch experience it wanted to deliver, Mastermind Toys built an integrated platform that's already proven successful. The brand is now exploring new ways to create even more engaging online opportunities, such as reimagining their online gift finder that helps customers discover the perfect new toy, book or game to buy.