As e-commerce becomes the norm, successful brands are emphasizing creativity, entertainment and personal development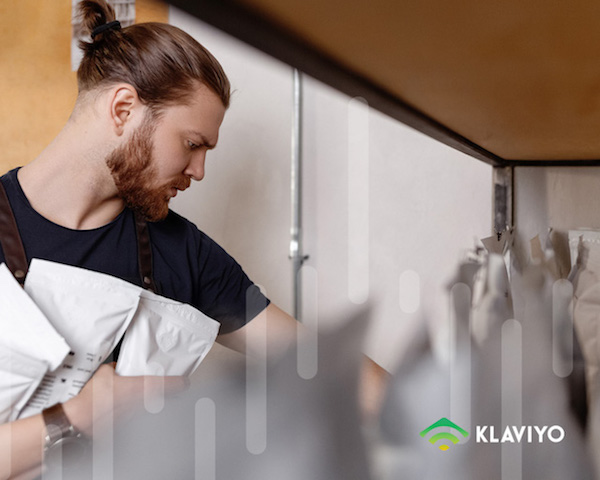 The ongoing global pandemic has created an air of uncertainty for e-commerce businesses, not to mention for non-essential retailers who have been forced to shut their doors. Yet some businesses are still booming according to Klaviyo's COVID-19 Insights. The underlying data of these insights come from 32,500 brands, billions of e-commerce transactions and survey data from over 6,000 respondents.
Through a combination of daily consumer and brand polls, in-depth conversations with our customers and partners and the analytical expertise of our data science and business intelligence teams, we've identified trends in the current e-commerce landscape that inform which brands are most likely to weather the storm — and perhaps even succeed at growing their business for the longer term based on what they learn in the process.
Across 32,500 Klaviyo customers in 82 countries, sales, week to week, are up by an average of 71.8 percent between March 15 and April 19 of 2020. As for consumers, more than 69 percent of respondents reported spending more or significantly more online than usual.
It also seems that consumers are prioritizing shopping from independent retailers over third-party retailers and marketplaces such as Amazon. From this data, it's clear that consumers aren't abandoning direct-to-consumer (DTC) brands and small businesses during the crisis. This could remain the case, going forward, as long as these brands are able to effectively adapt their online strategies for the current market.
Among the most successful of these examples are those that are best described as "new essentials." Falling somewhere in the middle of essentials — the basics needed for survival —  and non-essentials — everything else — new essentials describe the product categories that have become particularly aligned with consumers' happiness and well-being during this time.
For example, beyond food and beverage, we've seen the highest reported spending on office supplies, health and fitness, housewares, beauty and cosmetics, home improvement and toys and hobbies. In fact, these new essential categories make up nearly 40 percent of sales among consumers.
While this may seem surprising to some, Maslow's Hierarchy of Needs helps explain this pattern. Now that consumers have stocked up on products that satisfy physiological and safety needs — food, paper products, cleaning supplies, firearms, hand sanitizer and the like — their focus now turns to those of a different nature, including the need for personal development and creativity. These then prompt attention to examples such as games to entertain themselves, office supplies and furniture to outfit new work stations and skincare and makeup to sustain a non-crisis kind of routine, the list goes on.
In reviewing our data, this online shopping shift appears to be an immediate byproduct of social distancing and worldwide store closings. And while most consumers say they don't foresee spending as much in the coming weeks, they are still planning on buying new essentials. In fact, of the people who say they'll spend less, they're still favoring new essentials over non-essentials. Our prediction is that this category of new essentials will continue to gain traction during these times, as will e-commerce.
When it comes to consumers who had resisted e-commerce, for many it's now a necessity. Some consumers will move back to their routine shopping behaviors in the post-COVID world, but many will retain their new online-shopping preferences.
It is likely that DTC businesses will prevail in terms of both acquisition and retention as consumers bide their time at home — and after. In theory, they will continue to prevail as e-commerce becomes the new norm for more Americans. But selling products from an in-demand category is not a guarantee for growth. Brands that do sell new essentials shouldn't bank on their products alone, nor should brands that aren't selling new essentials expect certain doom.
Some underlying truths remain, despite the unprecedented times. Brands that offer a unique product, with a well-optimized funnel and a message that empathizes with people's current living conditions will find their traction. By offering something people want, positioning it as something people need now and running an efficient business, brands may be able to emerge from this crisis with new and stronger customer relationships.
Here's how to take Klaviyo's daily polls:
Poll Methodology
The daily polls have been conducted online since March 18, 2020. More than 6,000 responses have been submitted by online business owners, e-commerce marketers, and consumers.