Retailers are building consumer relationships by leveraging the creator economy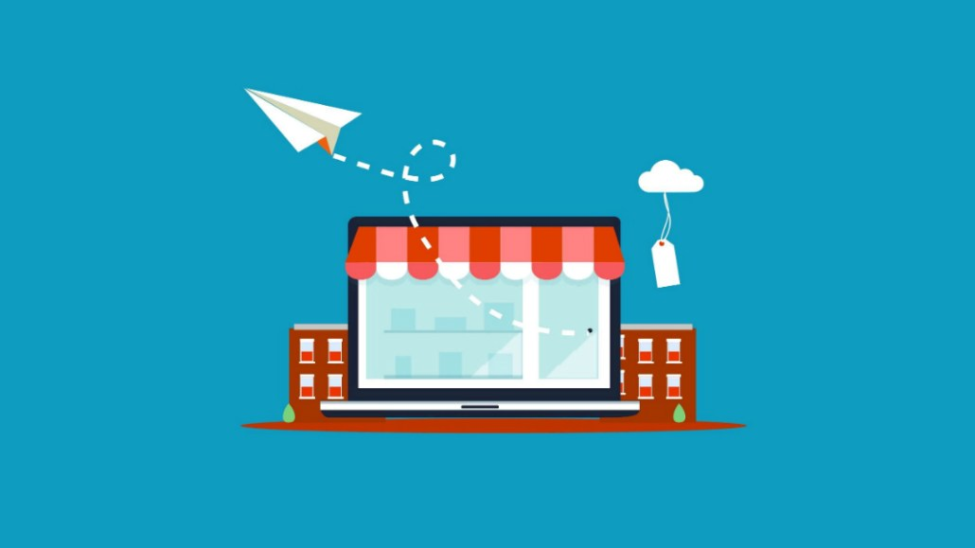 Brian Mechem, president and co-founder, GRIN
Word-of-mouth (WOM) marketing has been the most powerful way to drive behavior and build a brand for decades. Even before mobile phones and social networks, the world's most innovative brands found ways to create deep experiences with target audiences that would naturally share and discuss those experiences with others.
The rise of social media changed WOM marketing forever, expanding it from the real world to the digital world and giving brands an entirely new dimension to consider. In this new arena, consumers don't have to limit sharing their experiences with those they encounter face-to-face, and now, they can instantly share their thoughts with thousands — even millions — of people.
Influencer marketing was born as a powerful new distribution engine for brands to harness. And today, this has evolved into the well-known and burgeoning creator economy.
In the creator economy, all the content in the current digital world is collected, created, distributed and monetized. Here, old-school mass advertising like radio and television moves to the backseat, and people — not companies — serve as consumers' trusted sources of product information.
Across categories, brands become household names in their respective industries by leveraging the creator economy to form direct partnerships with high-performing content creators. Through these partnerships, brands overcome modern challenges by utilizing a team of storytellers to provide honest product endorsements with a human touch with which traditional, brand-controlled marketing can no longer compete.
Establishing partnerships with nano and micro creators stretches brand budgets
Even with the uncertain state of the economy and rising influencer rates, influencer marketing remains one of the most cost-effective strategies available to modern brands.
To bypass massive fees expected from macro and celebrity influencers, many brands successfully partner with nano and micro creators who love their products and are willing to accept free merchandise in exchange for content. These creators might have less reach and name recognition than their larger counterparts, but they almost always have stronger, more personal relationships with their followers.
Some brands have also started partnering with their most engaged customers, even if those customers don't have a large audience or fit the traditional definition of an "influencer." By sharing their experiences on social media, these diehard fans can offer valuable social proof and genuine product endorsements at virtually no cost.
Working across channels unlocks multiple consumer touchpoints
Imagine the average day for a brand's target consumer. They start their day by scrolling TikTok as they enjoy their morning coffee. Afterward, they check their email and throw on a podcast before heading to work. On the way home, they tune into their favorite music streaming service and flip on the television while cooking dinner.
That scenario alone leaves the consumer with five opportunities to hear about a brand — not to mention the opportunities from other social media platforms they might visit throughout the day. And creator content is valuable for all of them.
TikTok and Instagram might be the hottest channels for influencer marketing, but successful brands know they need an omnichannel strategy to win in the creator economy. That means partnering with a variety of creators (podcasters, influencers, athletes, bloggers, performers, etc.) and investing in the tools necessary to keep their programs organized and scale their efforts.
In-person partnerships with local creators are boosting in-store foot traffic
Influencer marketing is for more than just DTC and e-commerce. The strategy also helps retail stores drive consumer awareness, create excitement and generate buzz around a new product launch.
Retail brands leverage creators to boost in-store traffic in several ways, starting with providing creators exclusive in-store discount opportunities to pass along to their followers. Retailers also partner with local creators and businesses to host giveaways, which require participants to visit a store to redeem prizes. Other options are hosting livestreams with creators from a brick-and-mortar store location to show followers the in-store experience or hosting an in-person meet-and-greet or pop-up event with creators at the store.
Authentic creator relationships open a direct line to target audiences
In the creator economy, authenticity is everything. Consumers can spot a fake endorsement from a mile away, and if they do, brands often lose them for good.
To avoid this, retailers and marketers focus on creators who use their products, love their brand and truly believe in both. These individuals will be the ones who can best share a retailer's story and create compelling content that resonates with their target audience, improves brand sentiment and ultimately increases sales and conversions.
Brand-creator relationships aren't just arms-length transactions. They are true partnerships operating as a way to reach consumers and a feedback channel for brands and products.
No one knows a creator's audience better than the creator, and when they come to brands with advice on how it and its products can better resonate with their followers, it's on brands to listen. Many brands have even taken this feedback to the next level and collaborated on new product launches like Gigi Hadid's Reebok collection or Charli D'Amelio's signature drink from Dunkin'.
Retailers' success in the creator economy ultimately depends on the quality of their partnerships. By choosing brand-aligned creators that genuinely care about their mission, retailers set the foundation for a future of strong marketing campaigns and innovative collaborations.
Sponsored by GRIN