To fight churn, digital services are partnering on cross-promotions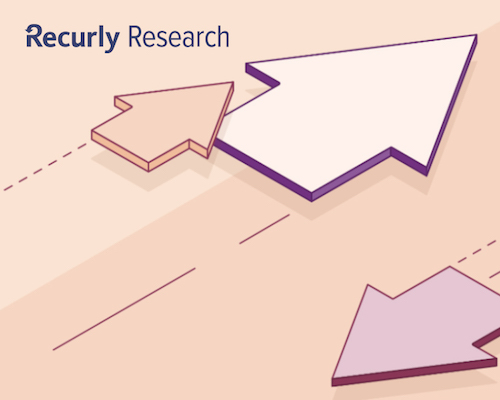 By Kim Courvoisier, Director of Content Marketing, Recurly
From household staples that arrive via Amazon to dog treats from BarkBox, subscriptions have become a part of our daily routines, making life simpler, more efficient and sometimes even more fun. But what happens when subscribers no longer feel like they are getting enough bang for their buck? They cancel their subscriptions. That's why subscription churn — the rate at which customers stop paying for subscriptions — is one of the number one problems facing subscription model businesses across the board. 
The reason the subscription model is so successful is because of the dependable recurring revenue stream it creates and the lifetime value of subscribers based on that revenue. As such, it's important to know how many new subscribers are required to maintain revenue and long-term profitability. And then there's subscriber churn, a fact of life for any subscription business, and even slight fluctuations in churn can make a significant impact on a publisher's bottom line. And, no surprise, if high-value subscribers — those who subscribe to a high tier or have subscribed for a long period of time — are churning, it will eat away at more revenue compared to churn from average or low-value subscribers. 
Subscription churn rates vary by industry, but our research indicates an industry average of just above 5 percent, with consumer goods and box-of-the-month subscription businesses running a bit higher. 
In fact, nearly 40 percent of subscribers of any service type​ cancel. More than a third cancel in less than three months and over half cancel within six, according to a study by McKinsey & Company.
There are many reasons subscribers cancel subscriptions, including:
Reducing expenses

Not using a service or product as frequently 

Frequent travel

The service is seasonal (e.g., a sports streaming service)
While some of these factors are unavoidable when it comes to the ones publishers can influence there are four actionable tactics that can help publishers fight subscription fatigue and reduce the dreaded churn.
Provide immediate value 
Brands work hard to get subscribers interested in the first place, so it's only natural that they'll need to make an amazing first impression in order to get them to stick around. They need to not only fulfill their subscribers' expectations but exceed them. This is the time for publishers to surprise and delight their subscribers with added perks, bonuses, and unexpected offerings. 
Nuuly, the subscription clothing brand from URBN, puts an emergency care package for clothing stains in each shipment while streaming giant Spotify surprised subscribers with a free Google Home device, integrating a giveaway with their tech for a built-in customer loyalty play. 
Both of these examples are ways to offer more value to subscribers — and that helps keep them around.
Bundling
Another way to add value is bundling. 
For example, Spotify offered an add-on subscription to Hulu. On-demand TV and movies are a perfect complementary product for Spotify to offer because they know their subscriber base already enjoys streaming entertainment.
Apple offered a bundle by providing consumers an AppleTV subscription for one year when they purchased an iPhone. Verizon did something similar: an iPhone purchase activated a year of Disney+ for consumers. 
Subscription bundles provide contextualized value by adding products or services that enhance an existing subscription. More and more, smart subscription businesses have begun adopting bundles as a way to combat churn — adding new subscribers into the mix and keeping existing subscribers happy.  
Lock-in subscriber relationships with longer subscription terms
Longer subscription terms can help combat subscriber churn by securing extended commitments in exchange for added benefits. FabFitFun does this by offering a quarterly or annual plan option. When a subscriber commits to the annual plan, they get a plethora of added benefits, including a choice of items in their box, expedited shipping and first access to add-ons and other benefits. 
Software as a Service (SaaS) companies have been doing this for years by offering a range of plans that vary in length, usually highlighting a "middle of the road" option where both the business and the subscriber reap the greatest ROI and benefit. 
Make plans flexible 
Finally, it's crucial to provide subscribers with an alternative to canceling their subscription. One effective tactic is to give them options like pausing a subscription or stepping down to a lower tier or level. Since many of the reasons for canceling are temporary, providing these options is an excellent way to retain subscribers.  
While subscription brands will continue to face challenges regarding subscriber fatigue, it's clear to see that by going the extra mile — providing immediate value, incentivizing commitments, bundling related products, and encouraging flexible plans — publishers can combat churn and keep subscribers happy.