What is 'omnichannel' and why do we need it in retail?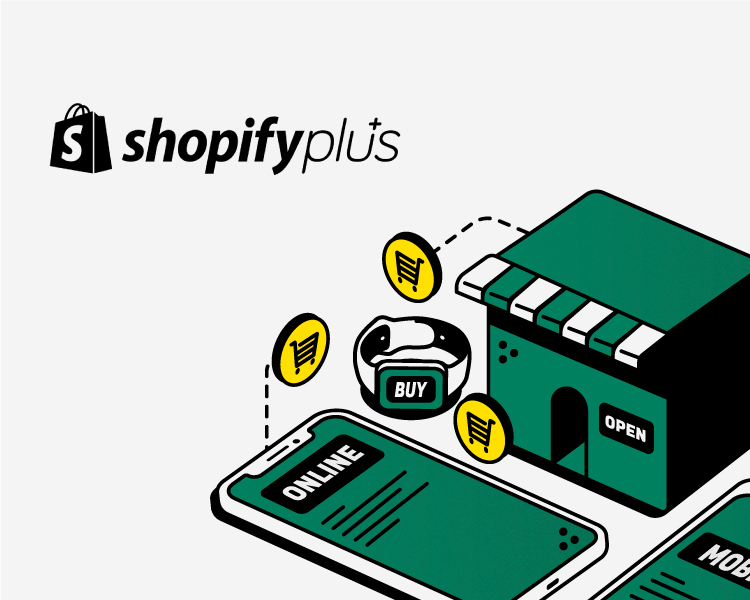 Paul Gray, partner marketing lead, Shopify Plus
For many established retailers with a significant history in brick-and-mortar, the journey to omnichannel commerce may seem like an onerous one — especially those retailers who are renowned for their exceptional in-store experiences. This journey toward omnichannel in retail, however, is necessary as customers demand more convenience and access to goods and services online, rather than just on a single channel.
What is omnichannel commerce and why is it important in retail now?
Omnichannel commerce is about providing a seamless, linked customer experience no matter what channel a customer is visiting — on mobile, in stores or online. This kind of omnichannel retailing is becoming increasingly important in the current hypercompetitive trading environment.
The benefits of an omnichannel retail strategy are clear: It provides a cohesive, branded customer experience regardless of channel, a holistic customer journey and more opportunities to engage with customers and provide them with great service.
Omnichannel is becoming increasingly vital to the next stage of growth for legacy businesses, and many are finding, as they evolve and transform in-person customer experience to a true omnichannel experience, in some instances the online experience exceeds that of the in-store experience and becomes the flagship model for the business.
Who is getting it right? Jenny Craig's journey towards omnichannel commerce
Jenny Craig takes great pride in its in-person service, ongoing check-ins and the relationships built between consultants and their clients, which results in successful health management. However, in 2019 the brand also recognized that clients wanted the convenience of ordering food online and adjusting menus and meals without the need to visit or call a store.
This online experience needed to cater to existing and returning Jenny Craig customers, as well as new customers who had never experienced Jenny Craig before, and thus began its journey to omnichannel.
People who visited the website through digital ads did not necessarily want to call a number or visit a store — they wanted to start and continue their journey online. The company needed more than a drag-and-drop solution in its omnichannel logistics. The new website had to digitize the elements that established Jenny Craig's personalized, one-to-one service.
Jenny Craig teamed up with Shopify Plus agency partner Overdose to help create the brand's first online store. Members had to feel like they were getting a supportive, one-on-one and fully customizable experience. This meant creating a menu planner that contained more than 30 food items per week from 70 options, which customers could then tailor to their needs.
Additionally, when a client was in a store, Jenny Craig could measure height, weight, and have conversations around being a vegetarian, carnivore or diabetic. This experience had to be replicated for e-commerce, so Overdose helped Jenny Craig develop a quiz where customers could play with a chatbot online to get the same information, which completed the minimum information needed to be able to serve up the correct kilojoule menu based on a BMI.
Omnichannel outcomes: Online is now Jenny Craig's primary focus
Two integrations were key to the omnichannel strategy, and helped make Jenny Craig's online store a standout for customers. First, the brand is fully integrated with HubSpot, which allows the marketing team to nurture customers and track activity with precision. Second, Jenny Craig is integrated with BeCool, a live shipping integration that allows customers to choose from a range of delivery days and times to ensure the best experience for receiving their meals, or opt for click-and-collect. The result is an immersive online experience that aims to make tailoring menus seamless and convenient.
Following the outbreak of COVID-19 in 2020, Jenny Craig decided to split its e-commerce omnichannel strategy into two phases. Phase one saw the online store go live in June of 2020. The launch was smooth and results exceeded expectations. Jenny Craig saw an early conversion rate of 2.5% even prior to marketing efforts drawing attention to the new online store. Returning clients are now averaging strongly at 80% each week, which means Jenny Craig is able to satisfy demand well once customers are on the site. Conversion is growing strongly from 2% to 7% as optimizations are put into play.
Phase two is set to introduce a subscription option later this year, so customers can automate recurring orders. It will also include the introduction of additional features such as express checkouts to improve the customer and backend experience.
No longer limited by physical stores
Jenny Craig's e-commerce site is now its flagship experience — not only an extension of its renowned in-store experience but its store of excellence, which can be scaled as needed. While its previous brick-and-mortar model was limited in customer capacity, now Jenny Craig can help an unlimited number of clients each week thanks to its omnichannel strategy.
This also fits the demand for tailored customer journeys. People may start with a consultation in the store and finish their journey online. Or, they can order their menu online and then select click-and-collect and have a consultation at the same time as picking up their food at a nearby store.
"There is a certain expectation of offering our in-store experience to clients in an omnichannel way," said Rachel Kosmala, marketing director for Jenny Craig Australia and New Zealand. "Right now, this omnichannel experience is a must — you can't operate on brick and mortar alone. With e-commerce, there's no limitations and we can see pretty much an unlimited amount of clients any particular week. And that's really important, because what it means we're always there, it's the ultimate convenience."
Jenny Craig still strives to improve and refine this process by not only asking customers for their feedback on their experience, but also setting real-time data and triggers around abandoned carts and churn in order to address pain points.
"We get a lot of data now, so I'm always looking at whether there are certain elements of the journey we can improve," said Kosmala. "And we know speed is always top of the agenda. So how do we make a faster checkout really seamless? We are looking at this as well as an auto delivery or a subscription model, which we'll look to do later in the year. It's never a case of set and forget for us."