'A new way to frustrate customers': Why retailers have a complicated relationship with self-checkout tech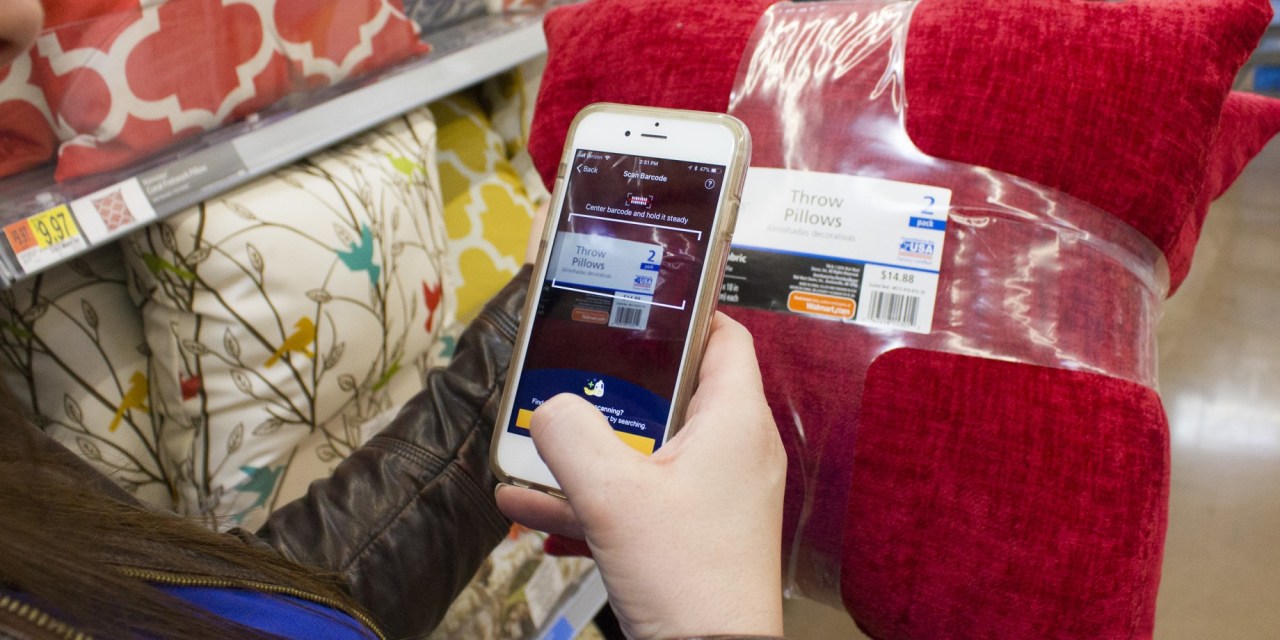 Walmart
When Wegmans launched its self-checkout Scan mobile app back in 2019, it promised to provide a faster and frictionless checkout experience for the grocer. Just three years later, the scan-and-go service has been shut down, citing  "losses."
Wegmans isn't the only retailer experiencing some unintended consequences of these self-checkout innovations. Walmart had a rocky relationship with scan-and-go when it discontinued the service back in 2018 before recently resurrecting the offering for Walmart+ members.  
Technologies that allow shoppers to bypass the checkout lane, like scan-and-go, come in many forms and some have been around for quite a while. They have the potential to decongest checkout lanes and alleviate labor constraints, hence grocers' continued investment in self-checkout technologies. But consumer adoption has been slow and grocers have yet to iron out some of their technological kinks, leading to theft and disappointed shoppers.
"The technology challenge of actually implementing it can overshadow the importance of the user experience," said Jackie Walker, retail experience strategy lead for North America at Publicis Sapient. "When that happens, it really takes something that's supposed to be friction reducing and just creates a new way to frustrate customers."
Self-checkout frustrations
The pandemic should have created the perfect scenario for self-checkout technology to take flight: it's contactless and makes it easier for people to social distance during checkout. 
Because of the potential opportunities it offers, Walker said it makes sense why retailers would invest in cashierless technology like scan-and-go, Just Walk Out or smart carts. The checkout lane has been one of the most common causes of complaints for many shoppers. Out of 1,000 survey respondents, 67% said they've experienced a self-service checkout kiosk failure, according to a 2021 report from experience management platform Raydiant.
Yet, widespread consumer adoption is still lagging. In a survey of U.S. adults, just 14% of women and 15% of men said they use cashierless checkout technologies regularly, according to an Insider Intelligence e-commerce survey conducted by Bizrate Insights in August. Meanwhile, 27% and 22% of women and men, respectively, have not used them and are not interested, per the survey. 
Older shoppers also aren't too keen to use cashierless technology. The same survey indicates that 21% of 18 to 34-year-olds used this tech regularly versus 16% for 35 to 54-year-olds and just 6% for 55 to 65-years olds. 
"Shoppers have had mixed responses," Walker said. "There definitely seems to be an indication that there's a bit of a generational divide when it comes to acceptance of self-checkout options."
Large-scale rollouts of these self-checkout innovations can be very pricey, which could make it harder for consumer adoption to take hold said Suzy Davidkhanian, principal analyst at market research firm Insider Intelligence. For example, experts in 2020 estimate that Amazon's Just Walk Out technology is priced at about $1 million.Even large retailers find mass expansion financially challenging. The Sunday Times reported in August that Amazon started halting the rollout of dozens of self-checkout Amazon Fresh stores, amid economic uncertainty and missing sales expectations. 
Amazon said in 2020 that it would begin selling its cashierless Just Walk Out technology. Although some retailers have used Just Walk Out, such as travel retailer Hudson, others haven't fully embraced this capability yet.
"It's just not as readily available as the news makes it sound," Davidkhanian said. "The U.S. is so big. There are so many stores that it's not accessible from a location perspective for the majority of people."
Apart from simply launching self-checkout initiatives, retailers also have to maintain and update them every so often to adjust to shoppers' needs. When Wegmans announced it was scrapping the Scan mobile app, the company said it had "tried many adjustments to keep it." The free app allowed shoppers to scan items as they shop for groceries and pay for the products at the self-checkout register.
"We've made the decision to turn off the app until we can make improvements that will meet the needs of our customers and business," a Wegmans spokesperson told Modern Retail in an emailed statement. "We've learned a lot, and we will continue to introduce new digital solutions to streamline the shopping experience for the future." 
ShopRite also piloted its scan-and-pay initiative with its Mobile Scan app nearly a decade ago, which lets people scan grocery items with their phones and head to a dedicated pay station to checkout. Although Mobile Scan is still available in several stores, the app currently has a 2.2-star rating on Google Play and a 2.8-star rating on the App Store. Some reviews claim that the scanning feature had stopped working, while others said they had to ask customer service to fix an issue. 
Tech difficulties aside, Davidkhanian said getting consumers to even download the app is already a big hurdle for everyday retailers. "Consumers value their mobile phone's memory," Davidkhanian said. "They don't necessarily want to have every app under the sun."
Several reports also claim that shoplifting had been one of the reasons behind Wegmans discontinuing the app. Tops Markets, which also uses a Shop and Scan app, said in a statement that although it improves the shopping experience, "theft is a part of an everyday occurrence."    
Self-checkout experiments won't be going away 
The mishaps around self-checkouts recently aren't enough to deter retailers from accelerating their investments experts said.
In fact, Instacart recently launched a suite of in-store technology, including AI-powered Caper Carts as well as scan-and-pay capabilities. Sam's Club recently said that it is building a collaborative design studio to quickly release innovations like its Scan and Go and Scan & Ship offering.
Additionally, some retailers have continued to hunt for in-store employees even after the holiday season last year, signaling the struggle retailers face when filling low-wage roles. Having shoppers scan their own items could lessen the need for a worker to man the register.
"It's the right time for brands to actually be trying this technology because it does have a pretty significant labor cost implications," said Publicis Sapient's Walker. "I expect to see some evolution."