Amazon aggregator SellerX faces a breach of contract lawsuit, pointing to potential industry turbulence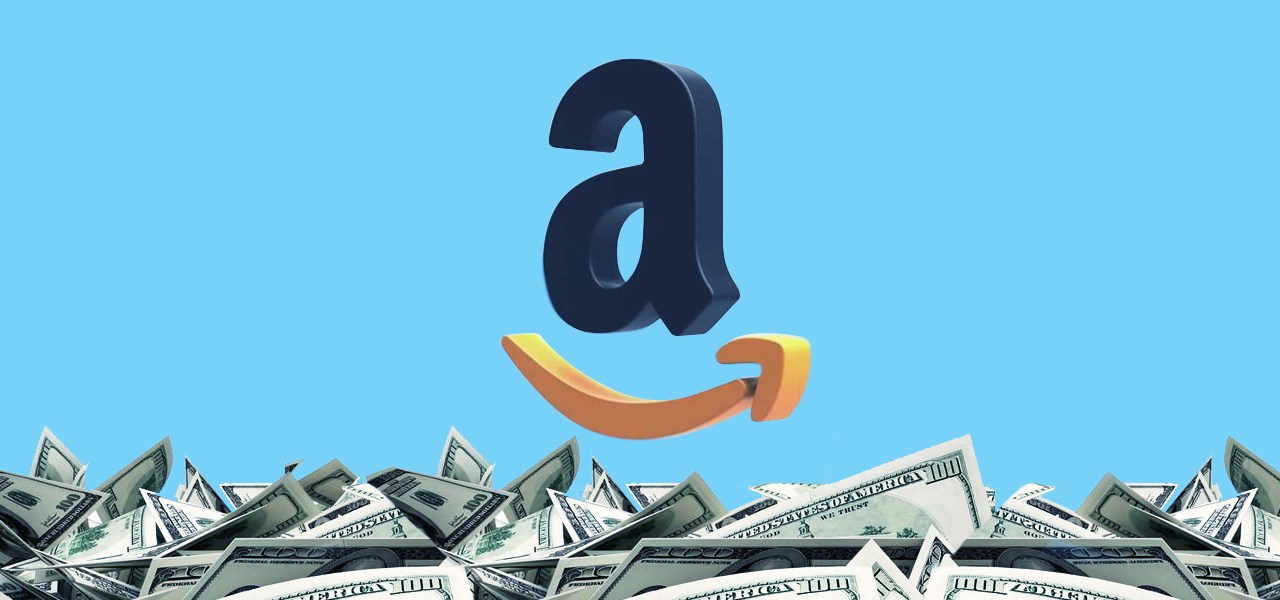 Ivy Liu
Amazon aggregator SellerX is facing a $900,000 lawsuit from games company Regal Games that alleges SellerX failed to live up to the terms of its acquisition agreement for a sidewalk chalk business.
Chalk City is a segment of Regal Games, a games brand headquartered in Arlington Heights, Illinois, whose products are sold on Amazon and through several other retailers. Regal Games entered an acquisition agreement with SellerX for the business in April 2021, hoping to see Amazon sales grow.
But now Regal Games claims SellerX didn't provide sufficient advertising, hit inventory levels or expand into new markets in a timely fashion. This meant Chalk City didn't hit sales targets that would've yielded a deferred payment to Regal Games, the suit claims. But according to court documents, SellerX claims that a drop in net sales had more to do with the market than its strategies.
"SellerX was aware of the strategy that Regal Games had implemented to make Chalk City successful, which involves sufficient advertising to maintain that market position, as well as an understanding that there would be periods of little or no profitability in order to later on reap windfall profits," said Alessandra Messing, attorney for Regal Games.
The suit sheds light on the risks and challenges associated with the nascent aggregator industry, a multi-billion sector that boomed with business in 2020 and 2021. But this year, as e-commerce sales level off and financing tightens up, sellers and aggregators may face more difficult terrain they did only than a year ago.
Regal Games filed the lawsuit in New York federal court on Aug. 31 alleging a breach of contract and breach of covenant of good faith and fair dealing. It seeks a $900,000 declaratory judgment, the full amount of the deferred payment that would've been awarded had SellerX hit close to the same net sales as Chalk City had in the prior year.
In a statement to Modern Retail, Berlin-based SellerX said "SellerX denies the allegations and will vigorously defend against the lawsuit."
SellerX launched in September 2020 as a company that aims to acquire, consolidate and scale third-party Amazon businesses. It grew quickly: as of August 2021, the company had raised close to €250 million in debt and equity in just 12 months of operation. Then it raised another $500 million that December. At that point, the company said it had brought more than 40 brands under its umbrella within a year.
Michael Roberts, president of Regal Games, told Modern Retail he entered the agreement with SellerX in the hopes to see Chalk City grow its Amazon presence, especially in European markets. He said he tried to support SellerX in its efforts to grow the business despite not having a contractual obligation to, and maintains SellerX didn't live up to their end of the agreement.
"To see somebody else not managing it well just keeps you up. Because we hoped to see our brand and our products all over the world," Roberts said.
The lawsuit
SellerX acquired Chalk City for an upfront payment of $3.95 million, per its April 2021 agreement. It would also make a deferred payment of $900,000 by May 31, 2022 following a year-long trailing period, as long as net sales increased, remained flat or dropped by less than 5% compared to the prior 12 months. That deferred payment would decrease by $90,000 for each full percentage point that net sales dropped between 5% and 15% compared to the prior year. And there would be no deferred payment if sales dropped by 15% or more.
The contract also included an earn out payment of 40% of EBITDA over about $1.1 million earned in the first twelve months of the agreement.
Regal Games said SellerX didn't do enough to hit the target that would trigger a deferred payment. It cites a portion of the acquisition agreement that says SellerX must make "all possible good faith efforts" to achieve income levels that would lead to a deferred payment, or else Regal Games is owed the full deferred payment.
Regal Games claims it entered the acquisition deal in order to see the Chalk City business grow internationally. Under the terms of the acquisition, SellerX became the owner of Chalk Cityonce the deal was finalized. But the suit alleges that SellerX failed to live up to its end of the deal. Regal claims SellerX didn't expand Chalk City into any new markets like Europe during the trailing period, or the earn out period, a move that could've boosted sales. Instead, the European sales didn't start until mid-May of 2022.
Regal also claims that advertising spend dropped by about two-thirds in January through March 2022, compared to the same period the year before when Regal Games was still in charge — going from $115,596 to $37,464.
Aaron Messing, another Regal Games' attorney in the case, told Modern Retail that Chalk City went from one of the top two chalk brands on Amazon to not even cracking the top five.
"If you lose market share, it can be a bit of a spiral," Aaron Messing said. "You have less market share and you end up fighting an uphill battle."
Mismanagement or markets?
An exhibit attached to the complaint features a letter from SellerX showing that net sales in the trailing period were roughly $2.66 million, a drop of 34%.
An attorney with Morrison Foerster representing SellerX in June wrote to Regal Games saying that SellerX fully intended for Chalk City to succeed. It cited changes in the market for dampening sales, including Amazon Retail launching its own chalk at lower prices that made it difficult for SellerX to compete.
"None of this was within SellerX's control and SellerX cannot be said to have breached any obligation to Regal because of any decline in Chalk City's business caused by these market forces," the letter said.
No level of advertising could make up for those changes, the letter said, which resulted in the drop of ad dollars. SellerX also didn't agree to any terms to maintain specific inventory levels — and it "always maintained sufficient inventories available for sale on Amazon."
The company also pushed back against the claim that it didn't expand to Europe in time for sales to increase. The agreement offered no deadline, SellerX claimed, and it had to take many steps to meet compliance and legal requirements to get the products from China to Europe.
"SellerX expressly denies any and all allegations that it has breached any of its obligations under the Agreement, mismanaged the Chalk City business, or otherwise deprived Regal of any benefits of the bargain it sought in agreeing to either the Deferred Payment or Earn-Out Payment," the letter said.
Murky waters for the aggregator industry
Overall, SellerX is sitting in an industry that's slowing down in 2022. Funding for aggregators skyrocketed in 2021, going from $971 million in January to $13 billion by December. As of September, Amazon aggregators cumulatively raised nearly $16 billion in capital, according to Marketplace Pulse.
Jason Lee, co-founder of broker FBAFlipper that connects Chinese sellers to buyers, said the industry is softening compared to recent years.
"Last year was, 'make hay while the sun shines.' This year, it's 'wait and see,'" he said.
Still, he anticipates larger aggregators will stick around, even if they move to more traditional mergers and acquisitions. He also anticipated there would still be demand from retailers and companies to sell to an aggregator, such as those looking to retire or get out of a business sector.
Typical acquisition agreements include terms such as up-front cash, inventory terms or a future payment. But overall, "a lot of things have to go right for them to work," Lee said, and sellers may want to look to see what track record the aggregator has with other acquisitions.
Sellers can also look to reduce risk by ensuring the company has a strong portfolio or has expertise in a certain industry, Lee said. Cap Hill Brands, for example, which just secured $100 million in an investment round by BlackRock, focuses on CPG brands.
But in the case of Regal Games, the decision to go to an aggregator stemmed from wanting to see Chalk City grow as a brand while allowing it to focus on other arms of the games business, Roberts said. And though he wasn't obligated, he said he would've been on the phone with SellerX "every day" to make sure the business was succeeding.
"Regal Games is willing to make an example and stand up for itself, even if it means pursuing litigation all the way through to the end," Alessandra Messing, Regal Games' attorney, said.