BNPL seeing more adoption among older users as services go mainstream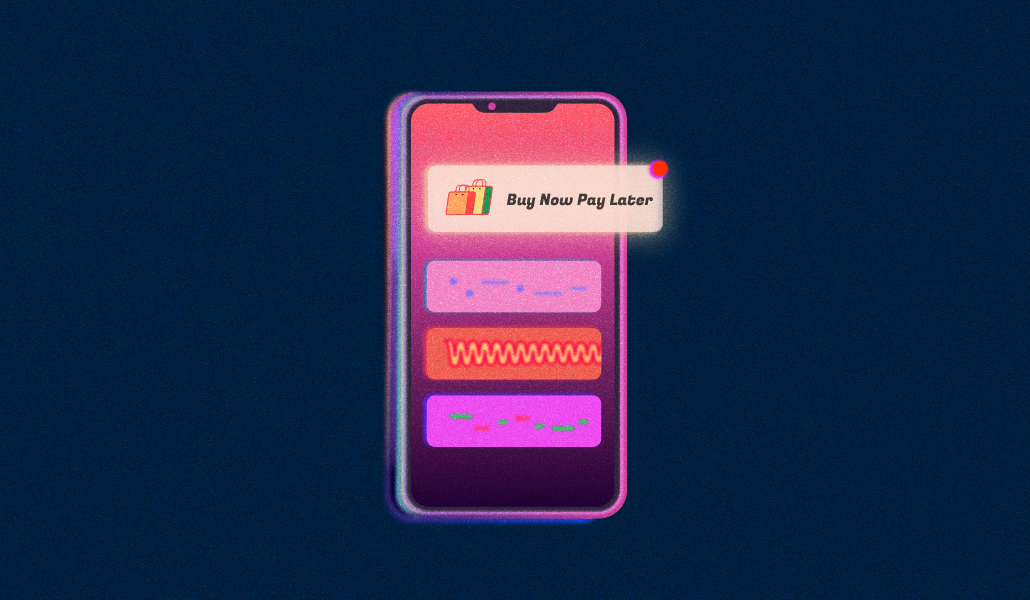 Ivy Liu
Younger shoppers helped make buy now, pay later (BNPL) services mainstream, but older demographics are beginning to test it out for more lifestyle-based purchases as a new means of budgeting.
The "State of Retail" report released Tuesday from Square and Afterpay shows that the number of Afterpay orders from Gen X shoppers went up by 16%, compared to a year earlier. The number of orders from boomers, meanwhile, went up 12%. 
Alex Fisher, Afterpay's head of revenue, told Modern Retail that older generations are frequently using the services for purchases from department stores or food and beverage retailers. They're also driving BNPL sales in areas like outdoor equipment, luggage, toys and electronics. Overall, Afterpay orders hit more than $5.5 billion in the first quarter of 2023, roughly triple the amount from the first quarter of 2020, the report showed.
"Budgeting via BNPL is and will continue to be the way shoppers pay for items and services they want in their lives," Fisher said.
The increased adoption comes at a time when low- to middle-income U.S. shoppers are managing household budgets amid high inflation; the consumer price index was up 4% for all major goods in May year-over-year, and 6.7% for food alone. The Consumer Financial Protection Bureau in March reported that BNPL users with incomes between $20,001 and $50,000 were the most likely to use the services, along with those who had higher utilization rates of credit cards.
In turn, BNPL providers are reporting growth: white label payment service Splitit saw a 34% bump in year-over-year merchant sales volume to $138 million in the first quarter. PayPal reports that the overall global volume of its BNPL transactions totaled more than $20 billion last year, a 160% year-over-year increase. Research and Markets forecasted the BNPL market will grow at a CAGR of 24.3% through 2030.
The growth isn't necessarily the result of brands directly courting older shoppers; Fisher said Afterpay hasn't implemented any strategies to target different demographics. Rather, the service aims to "drive consumer awareness across the board" by partnering with a variety of retailers, she said. Recent additions to the portfolio include expanding to in-store use for Rite Aid and its 2,000 retail locations, plus adding online marketplace Quince, apparel retailer Boden, and cosmetic brand Fresh.
Mariano Gomide de Faria, founder and co-CEO of e-commerce platform VTex, which integrates BNPL into retailers' offerings, said BNPL appeals to a variety of demographics who are looking for a way to finance a purchase.
"One cluster that will be particularly attracted to the buy now, pay later are the young ones, because they don't have credit," Gomide de Faria said. But people who are retired might be interested in paying by installment because "they live under a very tight budget, because they are not receiving any kind of active income anymore."
While the concept of making payments installment payment plans are nothing new, increased adoption of digital-based BNPL services in the U.S. dovetails with economic uncertainty, he said. Consumers who are "allergic" to racking up credit card debt might be more interested in a payment that they pay over time without accruing interest. 
"In a high interest and high inflation environment, it is pretty popular," he said. 
That especially rings true for shoppers looking to make luxury-level purchases as higher-end stores offering the financing tools. Afterpay has doubled the number of designer brands on its app from 2021 through the first quarter of 2023. Millennials and Gen X make up roughly three in four designer purchases, with Gen Z accounting for 16%, up from 13% a year before.
Gomide de Faria said that as the sector continues to grow, the U.S. may ultimately issue some type of regulations for the companies to follow, as is being done in the United Kingdom and European Union. Otherwise, he said, it becomes too risky to issue the collateral-free BNPL loans.
"It will become more competitive. The banks will join the game. And I don't see any future without a further regulation," he said.