Gen Z is flocking to buy now, pay later to beat inflation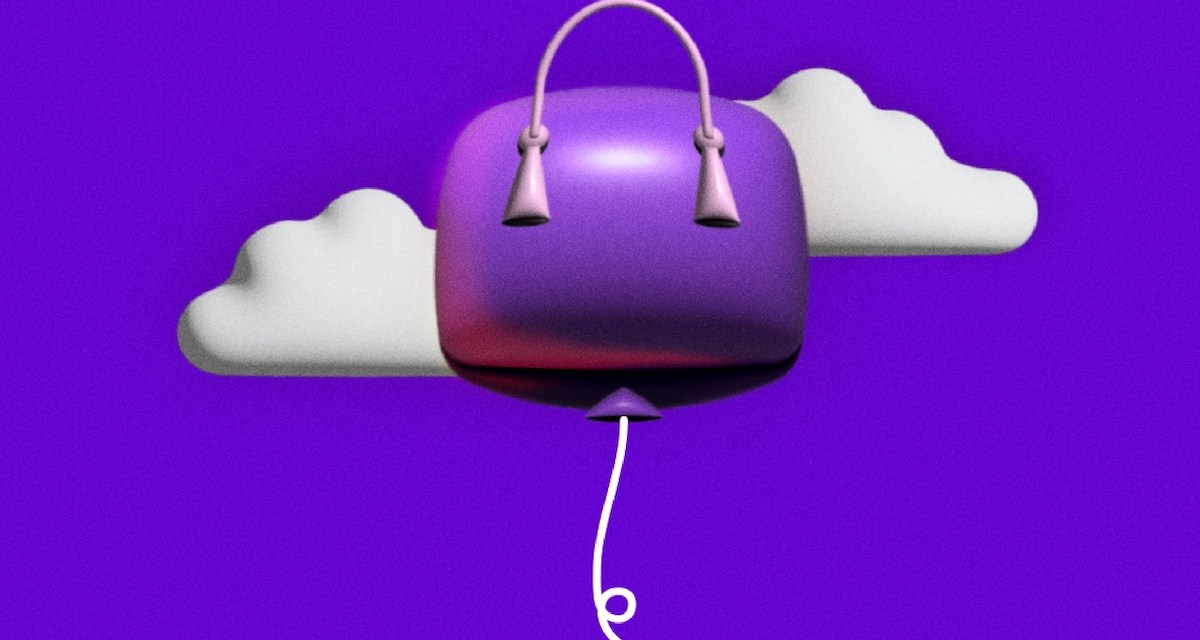 Ivy Liu
This story is part of Inflated Expectations, a Modern Retail series about the impact inflation is having on brands and retailers.
Retailers have long relied on young shoppers to drive trends when it comes to apparel, music and pop culture. But as inflation continues to grow, Gen Z is fueling the growing popularity of buy now, pay later (BNPL) services.
Consumer prices were up 9.1% at the end of June, saddling the nation with the biggest year-over-year increase in 40 years. For the youngest consumers, who typically are the lowest earning adults, it means even more of their budget is going toward fixed expenses like food, shelter and fuel.
Enter BNPL as a potential solution, though one that has been criticized for being a doorway to debt. Roughly one in four Americans have used BNPL as a means to finance a purchase over time that often comes with zero interest or is fee-free if paid on time. Some BNPL experts anticipate that usage of the platforms could continue as inflation continues to rise, widening the risk for potentially overextended young consumers.
Motley Fool's the Ascent found in June that 61% of consumers aged 18 to 24 had used a BNPL service. Jack Caporal, a research analyst on the survey, said this age group was also the most likely to incur a late fee — and most likely to have multiple BNPL payments a month. They carry the least disposable income.
"It's an age group that likes the tool and is turning to the tool quite a bit to finance purchases that maybe wouldn't otherwise fit their budget," he said. He added that there is some evidence that young Americans are using BNPL "to the fullest extent possible, and maybe a little bit more than what their budget might allow."
Why Gen Z is using BNPL
Electronics and clothing were the two most popular categories that people used BNPL for, according to The Ascent survey – two areas that have been most affected by price hikes with commodities going up 7% year over year.
Gayathri Gopal, senior innovation consultant with strategy firm Board of Innovation, studies Gen Z consumer habits and said their main priorities fall under appearance, mental wellness and a "live now, worry later" attitude. Coming of age in an era marked by a pandemic, crushing costs and significant social pressures, Gopal said members of Gen Z are likely to look for small ways to treat themselves in light of the burdensome socioeconomic culture.
"They are the ones who will be looking for moments through the day, which will perk them up, or provide them an instant gratification," Gopal said.
Gen Z is also a generation that's heavily financially stressed, even for those that have entered the workforce, Gopal said. In the United States, incomes have contracted over the last several generations, to the point where just half of households are considered middle class, according to the Pew Research Center.
"They are frugal in their spending," she said. "But the other side of it, it's that pressure to kind of enjoy life."
That leads to them embracing payment methods like BNPL for "affordable luxuries", Gopal said, such as high-end skincare products, that allow them to pay over time even if it's not in their current budget.
A recent SurveyMonkey report found that about six out of 10 BNPL users between 18 and 34 said they used it to have more flexible payment schedules. And, 54% said they used it to buy something they otherwise could not afford, and about one-third said they wanted an alternative to credit cards.
Laura Wronski, director of research at Momentive which headed up a recent survey, said the results show how young people may be using the service to stretch their budgets.
"What we saw is that one of the main reasons that people say that they like (BNPL) is because they're looking to have greater flexibility in their payments," she said. "And what that indicates is that they might not have that full amount of money that they're spending right at that moment."
Affirm, the BNPL giant available at more than 200,000 merchants, found in April that 23% of shoppers said they were likely to use a BNPL option over the next month due to rising prices. But that number was 41% among millennials and Gen Z.
"Given our structural incentives to engage in responsible lending, deep commitment to strong network unit economics and a high degree of control over risk, we strongly believe we are well-positioned for success in a downturn," founder and CEO Max Levchin said during a third quarter earnings call in May. "During the very brief recession of 2020, we saw applications nearly quadruple at many of our merchants. We believe paying over time without late fees and gotchas will be in greater demand during a downturn."
A changing landscape
Despite the immediate benefits BNPL can provide, though, the specter of debt looms large. Though some BNPL services do not charge interest or even late fees, it's incumbent on the borrower to budget for their payment. The Ascent survey found 33% of buy now, pay later users have made a late payment or incurred a late fee.
Gen Z was also more likely to use BNPL than a credit card, Caporal said, which means they could be losing out on the opportunity to build credit since many BNPL players don't report to credit bureaus. From a financial perspective, they could be getting other benefits associated with credit cards.
"If you are very confident that you're gonna make your BNPL payments, you may as well have a credit card because if you're paying off your credit card your interest is zero anyway," he said.
Despite the concerns, it's clear BNPL isn't disappearing any time soon with major financial players entering the space. Gaurav Sethi is the Chief Strategy and Product Officer for Citizens Pay, a BNPL service provided by Citizens Bank. They work with select brands to craft custom BNPL offerings such as longer-term financing for large purchases over six, 12 or 24 months. One example is Xbox All Access's bundled deal that includes the equipment and game subscription service for $24.99 a month. There aren't any late fees, but late payments will be reported to credit bureaus, according to the company's FAQ.
Sethi said making sure consumers know what they are getting into is a big part of it.
"It really is about borrowing money and making sure you have the ability to pay for the purchase you are making," he said. "We are very very focused on that piece. We don't want to overextend anyone just for the sake of growth."
While he anticipates BNPL popularity will continue, he also doesn't predict credit cards going away. He also said he would welcome more regulations in the space to ensure an even playing field between traditional banks and start-up fintech firms as the space continues to evolve.
"Consumers are looking for a more transparent and more predictable way to buy things and not fall into surprise debt they didn't intend to have," he said. "That predictability is something consumers are looking for more and more, particularly for younger generations."