How live shopping is shaping the future of retail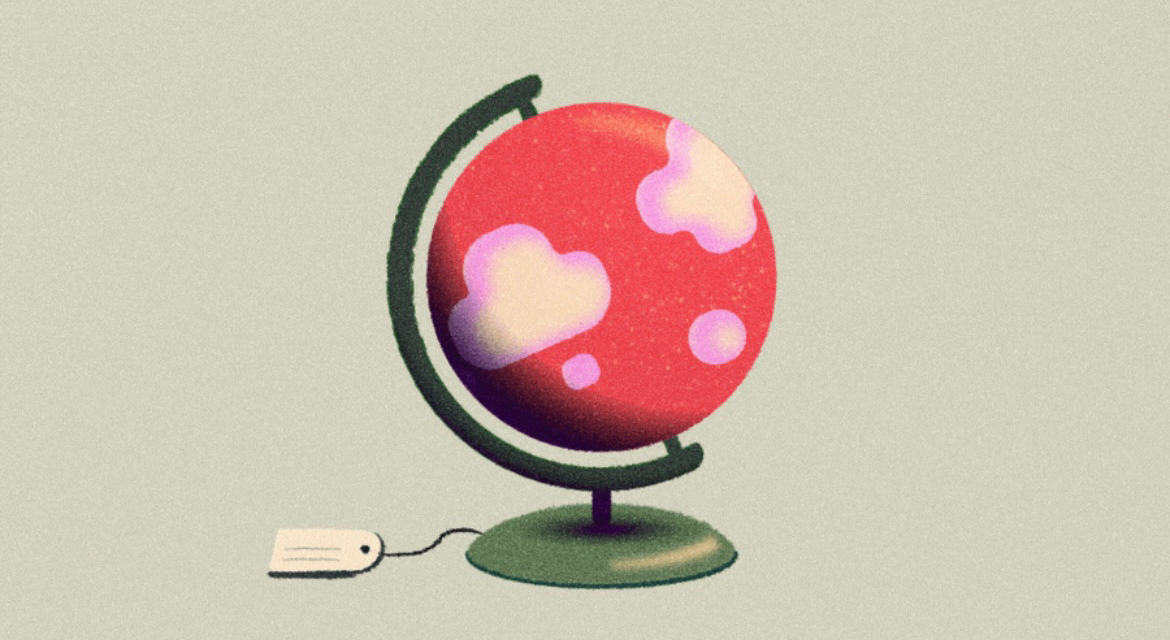 This story was originally published on Modern Retail's sibling publication Digiday.
Marketers, agencies and publishers/platforms are still in the early stages of testing live shopping features, but they believe it has the potential to shape commerce media and video content — especially for younger consumers.
The idea is similar to QVC shopping channels, but across social media platforms and oftentimes are hosted by content creators. In recent years, giants from Meta to Amazon have experimented with live shopping features.
In 2022, 20% of people in the U.S. participated in a livestream shopping event — which ranked second after Denmark, with 24% of participants, according to Statista. More than a third in the U.S. have heard of a live shopping experience but have not participated. And apparel and fashion were the most popular products in live commerce followed by beauty and food products, per McKinsey Digital research.
Publicis is among the agencies testing these commerce functions in the U.S. with clients, said Allysun Lundy, vp head of retail media strategy at Publicis Commerce. Publicis did not mention which clients are involved.
"Consumers are going to log in and watch [a livestream], versus going to… spend a lot of time on Amazon or Walmart and not have it feel so sales-y that it really drives that conversion," Lundy said.
Different shopping cultures and emerging markets
While live livestream shopping, or live shopping, is still growing in the U.S. — reaching $20 billion in 2022 — China has seen more growth. In 2022, China's livestream e-commerce market totaled some $497 billion, according to Coresight Research. The commerce growth appears to be steady in other regions of Asia, as well.
"I think China has more of where they've got people that follow influencers, and they are going to watch their video no matter how long it is," Lundy said.
WARC and Google's retail report in March found that livestream commerce accounted for 32% of digital purchase incidences across channels in the past six months. Social commerce accounted for 38% of these purchase incidences. The research considered livestream commerce, augmented and virtual reality and social commerce to be emerging and scaling commerce, whereas online marketplaces and retailer websites are traditional e-commerce.
Live shopping seems to be more mature in Asia, where it originated, compared to the U.S., said Ashik Ashokan, advisory lead of APAC at WARC. In Asia, the culture combines "shopping and entertainment" whereas live shopping in the U.S. seems more "structured and straightforward," Ashokan told Digiday.
"In Asian platforms like Taobao, millions of dollars are traded on a daily basis across categories," Ashokan said. "However, in the USA, this trend is still on an upward trajectory and is more focused on high-end products and not mainstream yet."
The U.S. has the opportunity to make a distinction in niche markets, such as sports trading cards, in which fans enjoy watching livestreams of people opening their cards, said Ryne Higgins, senior director of digital strategy at digital agency Eyeful Media.
"For some, the thrill is having others watch you open your cards," Higgins said. "With smaller makers that have built a community, offering limited or exclusive lines through live shopping allows creators to build a deeper connection with their audience."
Higgins agreed that live shopping is still relatively "untapped," but has potential to also let retailers recreate in-store experiences. It could be a luxury or fashion brand with locations in big cities, but instead of phone support or live chat — the retailer could use social media or a customer platform like Immerss for live calls to walk shoppers through products.
The next generation of consumers
As more consumers turn to influencer product recommendations and social content, live shopping may particularly appeal to Gen Z and millennial shoppers. As Cristina Lawrence, evp of consumer and content experience at Razorfish, explained, Gen Z consumers are especially drawn to immersive experiences, from payments to shopping.
"Gen Z consumers are really pushing a behavioral shift in digital, from how they tend to their relationships, to how they shop, decide to buy, and make mobile payments," Lawrence said. "To them, digital is their reality. They seek out engaging, mixed-reality experiences that help them connect with the brands and communities that they care about."
In the U.S., those 18 to 34 years old had the highest live commerce usage in 2022, according to Statista. Some 10% reported using the shopping channel regularly, while those 55 and up said they never shopped live and had no interest in it. Asked their favorite products for live shopping, the most popular category was clothing for male and female U.S. consumers.
At IPG's UM Worldwide, Amie Owen, U.S. head of commerce, previously mentioned more clients have become more interested in live shopping in the last year. In particular, because more consumers are now on social media, this is retail media and shoppable ultimately "coming together" in one place and will shape the future of commerce media, Owen added.
Lundy at Publicis also mentioned clients want to show tech or beauty products, because those require more explaining and make for good tutorial content. And bringing in a celebrity or creator doing livestreams with those products can generate more excitement.
Higgins agreed that certain elements will determine whether live shopping can take off in upcoming years. "It has to be limited or exclusive [products], and create an experience that is known and appreciated but could otherwise not be re-created," Higgins added. "It has to be a hobby where people tune in for the experience or show."
Future of social and video commerce
As agencies and brands continue experimenting in this space, some contend that live shopping could appeal to small and medium businesses and give brands more digital presence. Ashokan at WARC believes that smaller businesses can gain wider exposure with their products in real-time.
"And similarly, consumers are exposed to good value deals with instant interaction directly with brands," Ashokan said. "As high speed internet and digital adoption continues to pick up globally, it is very likely that live shopping will become a mainstream phenomenon globally."
Tom Harvey-Jones, senior data analyst of U.K. at influencer agency Billion Dollar Boy, said social commerce is also rising as major retailers turn to content creators — and short-form videos are still driving engagement.
"Trend lifespans will become shorter and shorter, as appetite for short-form content increases once again on TikTok, Reels, and YouTube Shorts," Harvey-Jones added.
But scaling livestream commerce will come with some challenges, from logistics to social media fatigue. Ashokan said more competition will come as more brands and social platforms grow their shopping features.
"Issues related to logistics, customer service, loyalty, and payment solutions also need to be considered. While we are on a good growth trajectory, brands need to adopt appropriate solutions behind the scenes of live shopping to deliver delightful experiences from discovery to purchase," Ashokan said.
Additionally, shoppers could tune out social media influencers or question their authenticity over time. This can affect engagement if there is nothing "to keep the audience engaged and returning for future live shows," Higgins said.
But as Lundy noted, live shopping may also evolve to replace trips to the physical store as people window shop and watch entertaining content on products. This can contribute to increasing usage of video commerce overall, even if consumers are not buying those products on the spot during the stream.
"Like if you go on to Nordstrom and there's now a product detail page. There's a picture of a sales associate interacting with the item and showing it — and I think that's a new way for a person to kind of have this store experience in a video or or it could be live stream fashion that saves them from going to the store," Lundy said.