The co-founders behind Lalo are launching a new B-to-B fulfillment app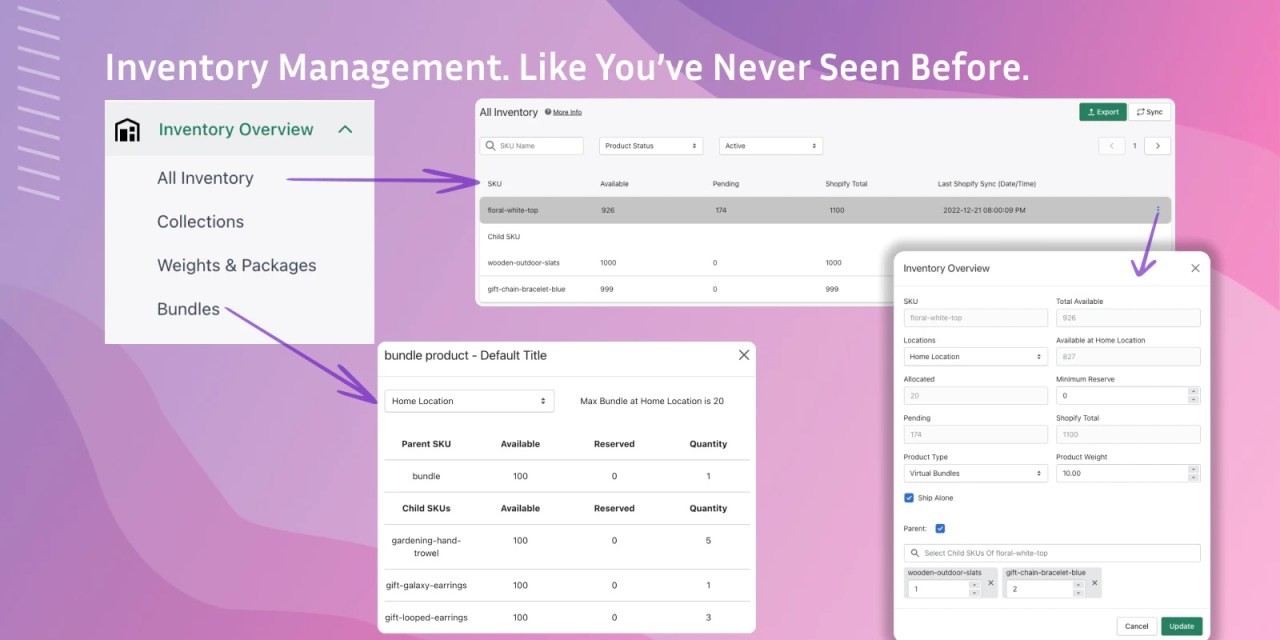 The co-founders of baby brand Lalo and a veteran e-commerce consultant are unveiling a new Shopify app they built to solve one of the major problems they experienced as a growing DTC business. Called Full Fill, the service connects brands' inventory with their 3PLs to make it easier to implement bespoke changes to orders and fulfillment — without the need of drafting individual standard operating procedures.
The idea came about a few years ago when Lalo was trying to find a 3PL that would fit its needs. Lalo, which first launched in 2019, is most well-known for its high-end baby chair and has expanded to more products over the years. Since many of its products were big and bulky, boxing and delivery became more of a hassle. "We had very unique ways we fulfilled products," said Michael Wieder, co-founder of both Lalo and Full Fill. Essentially, Lalo wanted to consolidate packaging and create specific timings and thresholds for products to packages to both lower Lala's carbon footprint and increase its margins.
"We looked into different solutions and what we could find off the shelf didn't fit the needs," said Wieder.
Wieder and his co-founder Greg Davidson connected with Leeor Cohen, an e-commerce consultant who has worked at brands like Bonobos and Coterie. Together, they built an internal solution that fit precisely Lalo's needs — it effectively made a smart waiting system for packages to be sent out so that the company could bundle products more efficiently and send them out only when the packaging was full.
But after making the product, they all realized, "Look, this should work with more brands than Lalo," said Wieder.
Over the past year, the three tinkered over an app with a broader scope that aims to stop fulfillment bottlenecks and makes it easier for anyone inside a brand to create workflows that work directly with warehouses. They bootstrapped its development using Cohen's team of developers. And they've slowly been letting other brands — such as humidifier brand Canopy and Ariana Grande-affiliated r.e.m. beauty — beta test the app out. The founders admit that it's hard to distill Full Fill down to a sentence-long elevator pitch, but Wieder put it as "a no-code environment to unlock the potential of your marketing, merchandising and CX without creating any complications or headaches on fulfillment." Brands can use it for a monthly fee — ranging from $250 to $1,250.
As Cohen described the problem, multiple teams within a company have likely experienced the pain of trying to make what they think should be a quick change at some point during the fulfillment workflow. Marketing teams have trouble adding, for example, a new insert to a product that's about to be shipped. Meanwhile, operations teams face an uphill battle making any changes to, say, a box size without completely upending the entire production. "Digital product people are fighting between the two sides of wanting to keep a roadmap while keeping a site functioning," he said.
That is, when brands rely on external partners for slightly customer-facing tasks like fulfillment, making any changes to an already cemented workflow can become extremely onerous. The idea behind Full Fill is to make it possible to have a series of "if/then" prompts that will be explicated to the 3PLs but can be made by people without either coding or logistics backgrounds.
"It starts with your inventory first," said Cohen. "Then it's what you want to do [with it]." That could be making updates to orders, or changing shipping — for example, if a company wants to send a gift to first-time customers over a specific period of them, it can input that into Full Fill, which will relay the instructions to the 3PL without the need of drafting a new SOP.
Cohen pointed to humidifier brand Canopy, one of Full Fill's early customers, which has a subscription plan for diffusers that change every quarter. "It's very difficult to swap out a product every three months," said Cohen. What Canopy wanted to do was update the warehouse about the new scents being sent out without informing the customer that any changes were made.
While it is hard to explain all the Full Fill's uses concisely, Cohen believes the broad scope is a competitive advantage. "Working with any operator," he said, "[after] 10 or 15 minutes of me showing them Full Fill, I think they'll see three or four uses cases."
It's certainly a good time to be launching a software business. With interest rates steadily increasing over the last year, fundraising for DTC brands has become more and more difficult. As such, the dollar signs — and better margins — behind a business-to-business venture are likely very enticing.
As Wieder described it, Full Fill isn't a way to launch a new and more efficient business. It's more that the team found a solution that actually produced results. "I think we understood the customer pain point — the B-to-C pain point," he said. "By building this for all brands, it eliminates all the hurdles that brands usually have to jump through."
As Zachary McClung, founder of the e-commerce agency TaskHusky put it, founders of DTC brands may be the best placed to launch these types of services. "If you have a nice product and you know what the problem is, it makes a lot of sense to roll out an app or B-to-B play on it," he said. "When you personally understand a problem you are usually the best person to solve it."
That being said, Wieder is clear that while his DTC brands was the first customer, it wasn't created solely for its needs. "We created it because it was a big need for Lalo," he said. "We were able to unearth this through Lalo, but it wasn't created for Lalo."