Podcasts
// September 22, 2022 ■ 4 min read
'The priorities were a little baffling': Evite CEO David Yeom on transforming the platform's business model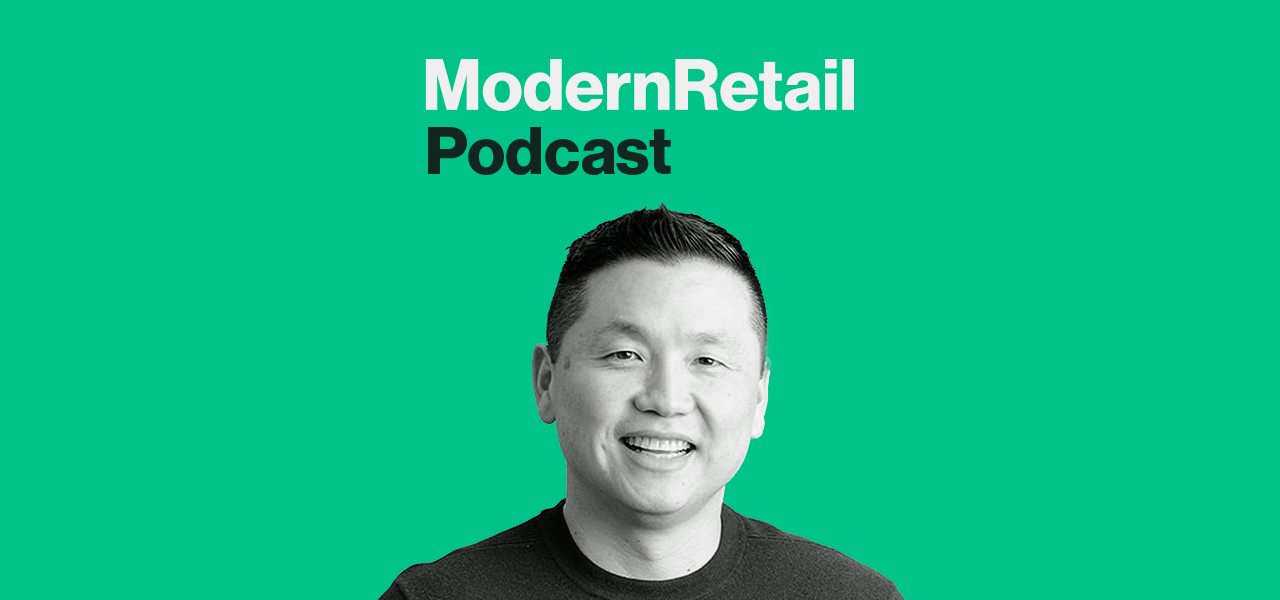 Subscribe: Apple Podcasts • Stitcher • Google Play • Spotify
Evite has big plans to be more than just a free digital invitation service.
The online platform has been around since 1998, providing essentially the same service: online invitations. But the business has had many ups and down. Two years ago, David Yeom and George Ruan purchased the business — Yeom hails from e-commerce businesses like the Honest Company and eBay; Ruan co-founded Honey.
Yeom joined the Modern Retail Podcast this week and spoke about the company's transformation. "Evite, from a user activity standpoint [and] from a financial standpoint, has never been healthier, more profitable in its history," he said.
The two believed Evite was in need of fundamental changes. For one, the company's revenue was long ad-based. But, as Yeom said, that was "too much compromising on the user experience." Additionally, Evite's look wasn't current — it looked dated, he said. "For a brand that has the history that it has — is it still cool to the younger millennials and younger moms?" Yeom said.
With that in mind, Yeom implemented some major changes. For one, he wanted to focus more on commerce than ads. Now, the company both facilitates gifting — it has become Amazon's biggest gift affiliate — as well as earns revenue from premium digital invitations. True, 90% of Evite's customers still opt to use free cards, but 10% now shell out for a nicer design.
In addition, Evite changed its entire look and feel. Before, the company had outsourced most of its design. "The priorities were just a little baffling," Yeom said. Now, it's all done in-house and the company has a more up-to-date look and feel. The hope is to attract more younger users — Yeom said that one-third of the invites sent today are for children's birthday parties.
With all this, Evite has been able to grow its business. It turned a profit in 2021 and now has big international ambitions. The company plans to expand to other English-speaking countries like Canada, Australia and the U.K.
"We're a party company, and Americans aren't the only ones that want to party," said Yeom.
Here are a few highlights from the conversation, which have been lightly edited for clarity.
Why Yeom bought Evite
"It is just a tremendous platform that's been in the lives of so many people for so many years. This is the platform that sends out 7 million invitations annually. And they go to, on average, 30 guests. So you could do the math, I mean, it's going to hundreds of millions of people every single year. So it is quite the platform. But, when we have something [like] Covid, that just really impacted the business, it created this opportunity for us to purchase the business. And we did it for two reasons. Number one, we knew that the world would come back at some point. I mean, there [were] obviously a lot of uncertainties, but we knew that birthday parties and weddings and get-togethers and barbecues would come back at some point. And we were hoping, obviously, they would come back sooner than later. And then the second thing was that there's this love of the brand — it's still so relevant for so many people. There's just a tremendous opportunity to transform it to be a business where it can exceed beyond the current constraints that really held it back — primarily, the primary business model."
The new business model
"It was just very clear that [if] someone spends 30 minutes putting together the perfect [invite] — selecting the perfect designs and putting on the right content, and uploading photos and videos — and then [sees] an ugly ad for some clothing company or whatever, it just so takes away from the experience. And we just thought, 'Hey, there is a better way to do this,' especially as we think about all the things that someone has to think about [when] trying to plan their best party ever. And also, on the part of the guests, it's like, you want to attend a birthday party and you don't want to be that person who comes empty-handed. And so let's help them on the gifting side of things. And so we just saw that there was so much commerce that is occurring as a result of these events that we're enabling. … We view our Evite invitations as the catalyst that starts all of this. Today, the bulk of our revenue comes from basically a freemium model where the majority of our users still elect to use Evite as a free solution — over 90% will elect to send from our 1000s of free invitations. But close to 10% of our users will actually pay for the premium invitation."
'We've had some dark days'
"I won't sugarcoat it, we've had some dark days with this brand where the priorities were just a little baffling. And I'm not just putting that lightly. Design, for instance, is such a core essence of what makes Evite what it is. But for, like, five or six years, we outsourced our design process. So all of the amazing wonderful design templates that you see, for a big chunk of our company's history — which is a core competency of what makes Evite, Evite — that was not [us]. It just boggles my mind. [It was] the equivalent to Google outsourcing their engineering. You just say, 'How can we do that?'"