Bath & Body Works is expanding into new categories like laundry and hair care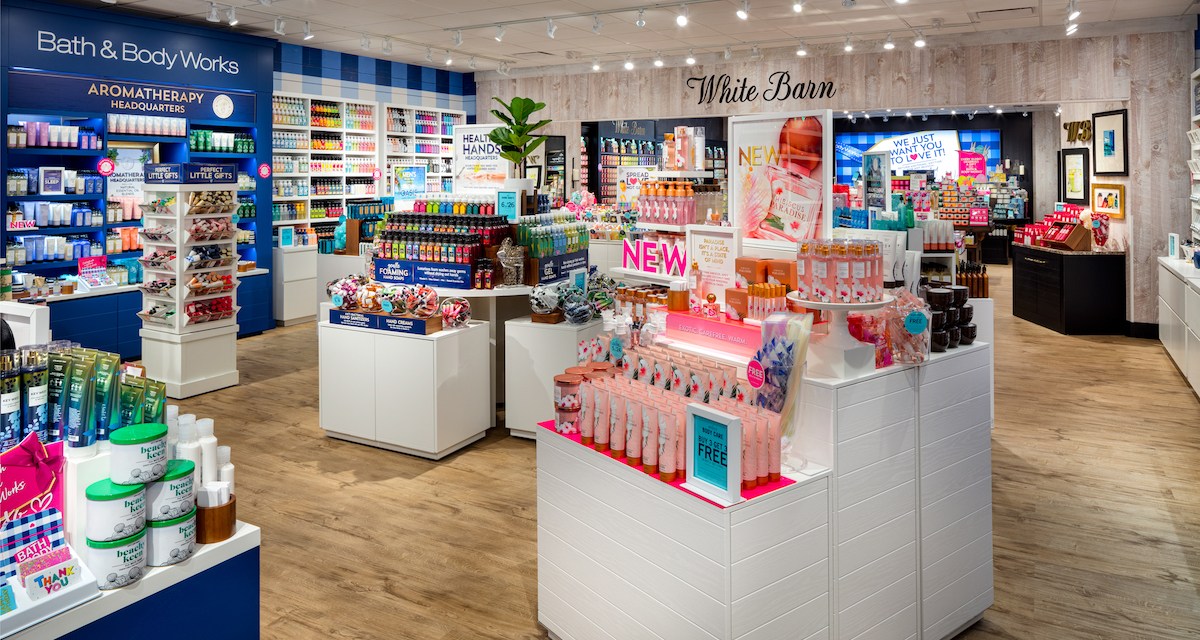 Bath & Body Works
Bath & Body Works is looking beyond candles and soap in search of sales growth. 
Earlier this week, the home fragrance giant announced that it will be launching laundry products this fall, and is asking Bath & Body Works loyalty program members to vote on what scents they want to be included in the lineup. This move comes after Bath & Body Works launched a new personal care brand called Moxy this fall, which encompasses everything from moisturizers to hair masks to dietary supplements. More body care products are on the way, with Bath & Body Works stating that it is going to bring hair care products to 560 stores, as well as online this summer. 
Bath & Body Works saw sales explode during the pandemic as at first people flocked to its website for hand sanitizer, and then, candles to spruce up their homes. But this year, Bath & Body Works is forecasting, at best, flat sales and, at worst, a mid-single-digit decline in revenue as interest in candles and other home decor has cooled amid inflation. As a result, it is turning to new categories for sales growth, letting its signature scents guide product development. 
"We're focused on leveraging our core strengths in fragrant and innovation to extend our product leadership into adjacent categories," Bath & Body Works President Julie Rosen said during the company's fiscal first quarter earnings call in mid-May. During the first quarter, Bath & Body Work's net sales were roughly $1.4 billion, a 4% decrease compared to the same period last year. 
Thus far, Bath & Body Works has been following a similar trajectory to other retailers, like Lowe's, in using its website to test out new categories, and then bringing the best performing ones to stores. For example, it first tested hair care products last summer. After those performed well, the company said it will now bring hair care products to 560 stores starting this summer, which will include shampoo and conditioner in five of the company's signature scents. 
Men's has also been a promising category for Bath & Body Works. The company has said that its men's business has grown nearly 50% over the past three years. Ahead of Father's Day, Bath & Body Works added grooming products like beard oil and a face wash to its men's line, which started with fragrance. CEO Gina Boswell also said on the company's first-quarter earnings call that Bath & Body Works would add hair care and shaving products to its men's assortment later this year.
Jessica Ramirez, senior research analyst at Jane Hali & Associates, said that Bath & Body Works' category expansion strategy seems to tap into the growth of the wellness category overall. Essentially, as more things are referred to as "wellness" products, ranging from candles to dietary supplements to skincare, that gives companies like Bath & Body more areas to grow into. 
"I think there's a lot of room to grow those categories as wellness," Ramirez said. She said she's even seen Bath & Body Works use more marketing language to hone in on wellness within its core products — for example, talking about how its candles or fragrances will help people sleep better, or help them relax. 
Bath & Body Works often calls upon its expertise in fragrances to drum up excitement for its new product lines, given that soothing scents are one of the things it is known for. For example, as part of its laundry launch, Bath & Body Works is asking its loyalty program members to choose from a lineup of 14 favorite scents, and vote upon which ones they would most like to see in fabric care products. 
The five fragrances that collect the most votes will be available to loyalty members first, as an exclusive. Growing its loyalty program has also been a top priority for Bath & Body Works; the company launched its current loyalty program last August, and now says the program has 37 million members and accounts for two-thirds of U.S. sales 
"I think the route they are taking with talking to their most loyal shoppers first is a great one — that's where they are going to have the most data," Tiffany Hogan, director of retail insights at Kantar said. She said, however, it is also "potentially limiting" if Bath & Body Works predominantly uses the launch of new categories to get only its most loyal customers to buy more — rather than using these product launches to bring more people into its loyalty program.
It is a challenging time for Bath & Body Works to introduce new products as inflation continues to lead some people to cut back on spending. "Shoppers are probably a little less likely to experiment with a higher priced product if they have a budget one that works," Hogan said. 
Ultimately, Ramirez said the calculus for the Bath & Body Works shopper right now is determining what areas people are most likely spend the little extra cash they have — be it for a face mask or a candle; "could I put that $10 into grocery? Could I put that $10 into service when I go out to eat? Essentially, could I put those $10 elsewhere?" Ramirez said.
Correction: This story has been updated to correct Gina Boswell's title. A previous version of this story incorrectly stated that Boswell was the president of Bath & Body Works; she is the CEO of Bath & Body Works.